Lizzo leaves TikTok author with a heartfelt message: "You look absolutely beautiful"
Los Angeles, California - Lizzo broke her silence on why she chose to give a rising TikTok author one of her award show dresses for a fashion-forward moment.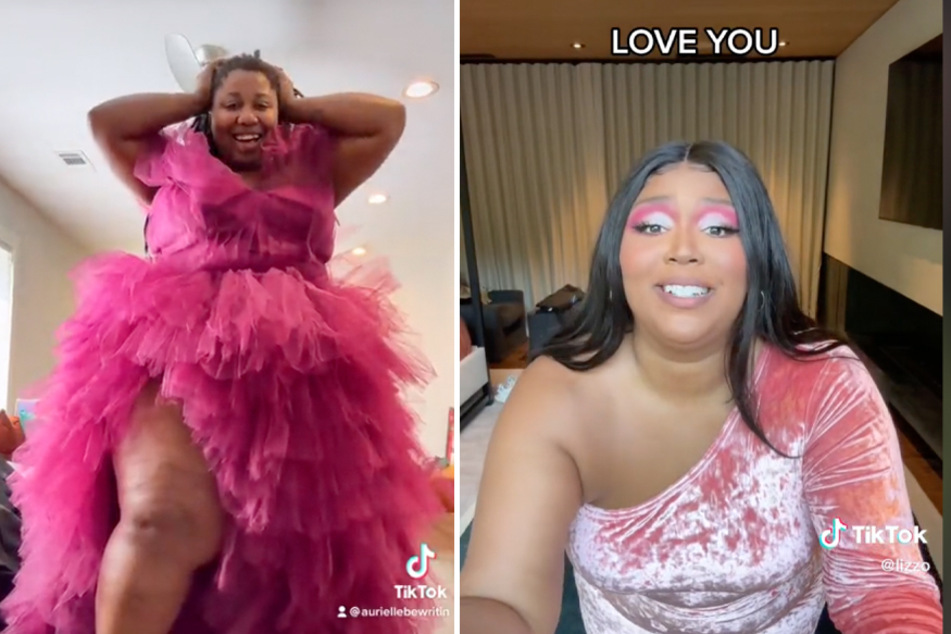 To those who doubted whether the "TikTok dress story" was real, Lizzo quipped back with cold, hard facts to silence the nonbelievers.
In a two-part TikTok update that doubled as a Yitty "try-on haul," the Love Hurts singer addressed the questions with one of her own: "Yeah, why would I fake the dress story?!"
"I'm on TikTok all the time," she said. "I see the TikToks people tag me in."
She then admitted to scrolling by Aurielle Marie's plea, which she called "sweet."
Lizzo continued to say that sending Marie the dress "would literally cost me zero dollars." However, there was one problem. According to Lizzo, the dress Marie initially asked for – her 2022 Emmys dress – has been out of commission since that fateful night.

"I was so emotional and drunk the night of the Emmys, that I completely destroyed my Emmys dress," Lizzo said. "I ripped it literally during my speech."
Knowing she couldn't send Marie a less-than-perfect gown for his big night at Out Magazine's Out100 ceremony, Lizzo dug a little deeper and found another dress that resembled her 2022 Emmys gown.
"My [2019] AMAs dress was very similar to my Emmys dress and just as cute, honestly. So I found it in my storage, I got it cleaned and shipped it out," Lizzo confessed in the second installment.
Though Lizzo was worried Marie may not have received the dress, the Truth Hurts singer mentioned she saw her TikTok update, and left the author with some touching last words: "You look absolutely beautiful."
Cover photo: Collage: Screenshot/TikTok/auriellebewritin & lizzo