Lizzo moved to tears by TikTok of little girl rocking out to About Damn Time
Los Angeles, California - Lizzo has only one award she cares about – videos of people getting down to her songs with confidence and joy.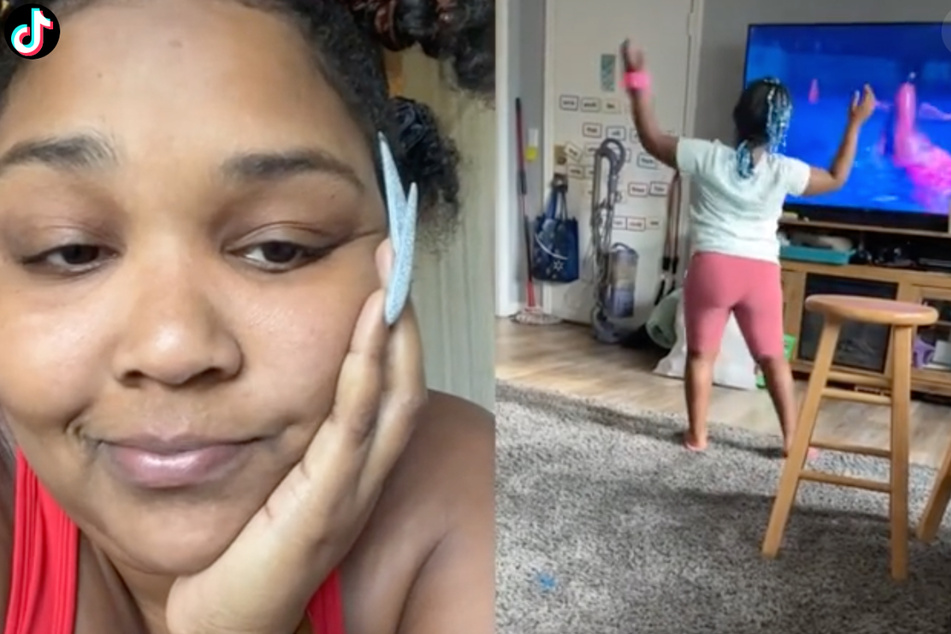 Tuesday night, Lizzo posted a TikTok duet with a little girl rocking out like nobody's watching, all to the hit song About Damn Time.
It's sake to say the young star-in-the-making made a lasting impression on the singer, who just couldn't hide her emotions and was moved to tears by the special moment.
"I am so grateful that people take my music and do good things with it. It makes them move. It makes them dance. It makes them happy. It makes them feel confidence in themselves," Lizzo said in a TikTok posted right after the viral duet.

"I'm like still processing that feeling. Like, you never think, when you're making music, that you have an effect on people or an impact on people's lives. And like It's like literally why I do it."
She continued, "I don't care about all the other shit, the numbers. That video is my Grammy. That is my award and I am so grateful."
Lizzo feels the love
The musician – who has three actual Grammy awards too – posted the duet video to Twitter with the caption: "THIS IS WHY I DO WHAT I DO!!!! This is greater than ANY award I could win. This is why my purpose is Representation – because it Matters."

Lizzo has repeatedly shown that she really, sincerely cares about her fans, but seeing how just how much the love matters to her is always heartwarming
The numbers might not matter, but Lizzo's TikTok duet with her young fan does have an impressive 3.5 million views!
Cover photo: Screenshot/ TikTok/ Lizzo