Lizzo takes on the Hot Ones wings challenge and crushes it like a queen
New York, New York - Lizzo was the latest celeb to take on the Hot Ones wings challenge alongside host Sean Evans, where she learned the sneaky power of hot sauce is not something to mess with.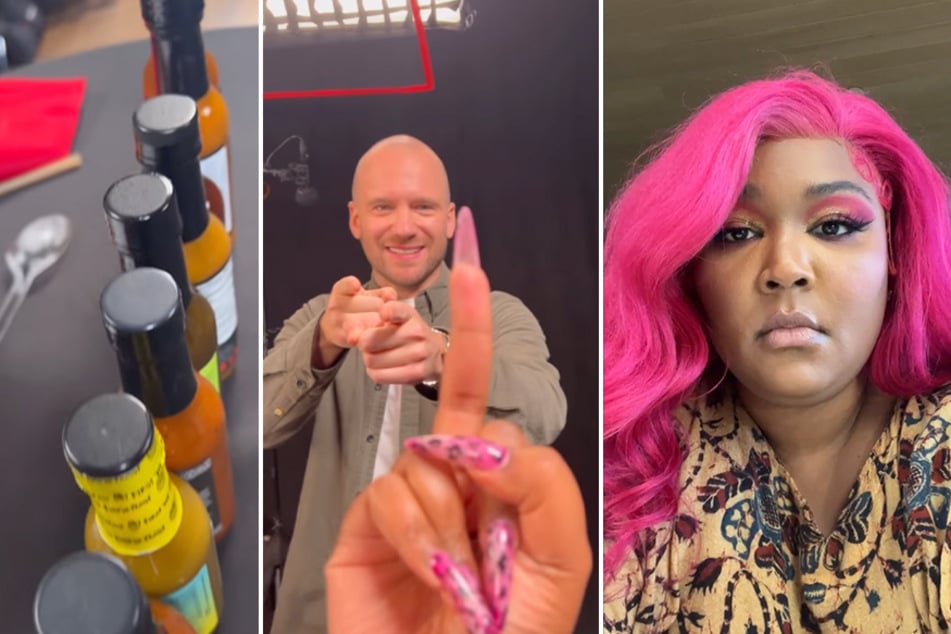 The Grammy-winning artist clearly had one goal in mind: to make it further down the line of wings than the icon that is DJ Khaled.
To be fair, Khaled only made it through three of the 10 wings on deck, and as a self-proclaimed hot Cheetos addict, Lizzo seemed well-prepared for the task at hand – and she didn't disappoint.
The About Damn Time singer and rapper showed up to the Hot Ones set to show out with hot pink hair and matching eyeshadow, an icy Yitty necklace, and a pink leopard print two-piece outfit.
Her journey through the "wings of death" challenge started off like a walk In the park as Lizzo sailed through the first three wings as if they were nothing.
Mind you, the first few sauces of the wings challenge are in the mild part of the "Scoville" scale, which the show uses to indicate the heat level of each sauce as they work through the wings.
But near the halfway point, Lizzo started to react to the heat in a strange way, telling Evans "It's like when the air hit my tongue, it hurts!"
Lizzo conquers the "wings of death"
A few cheeky edits, bites of oat milk ice cream, and gasps for air later, and the multi-faceted music artist crossed the finish line, leading Evans to announce it was time to "put the crown on queen Lizzo's head" as she had successfully "conquered the 'wings of death'" like a true champ.
Though the 34-year-old has Grammys, an Emmy-nominated show, and her own inclusive shapewear brand, the musician told Evans that making it onto the infamous wing-eating show was "the highest on my list of goals."
And that's on being a "C-E-ho," as Lizzo infamously calls herself on her fourth studio album, Special.
Cover photo: Collage: Screenshot/instagram/lizzobeeating