Low blow! Is Kanye "Ye" West spreading a nasty rumor about Pete Davidson?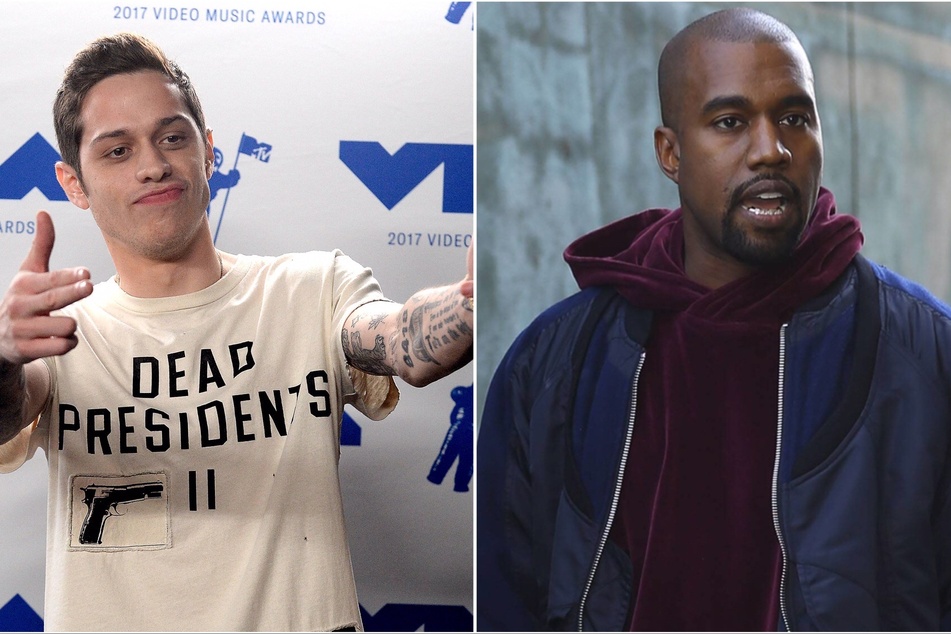 The eccentric rapper has already been gossiping like a school girl about his estranged spouse's new man.

Yet this time, he may have gone too far.
On Friday, TMZ reported that Ye has been telling friends that the SNL star is suffering from AIDS.
The rumor was first brought up by DJ Akademiks earlier this week, who claimed that the 44-year-old music star was "telling everybody within earshot" that the 28-year-old has AIDS.
Of course, the wild accusation has never been confirmed to have an ounce of truth.
But the outlet further claimed that Pete has already caught wind of Ye's allegations, and concerned mutual friends have reached out to the comedian with confusion as to why the hip-hop artist would even stoop this low.
While insiders that are close to the Hurricane rapper are denying the claims as "nonsense," it wouldn't be a complete shock if he was spreading the lie. Ye has made it very clear that he has little respect for the King of Staten Island star since he began dating Kim.
Recently, the rapper publically dissed and threatened the funnyman in the track My Life Was Never Easy, dropping the verse, "God saved me from the crash, just so I can beat Pete Davidson's a**."
Yet, Kim and Pete seem to be unfazed by Ye's antics.
The lovebirds recently dined with Jeff Bezos and were seen out on Wednesday night with Khloé Kardashian.
There are also some birdies chirping that Pete is looking for a home in LA – and if it's true, trouble between the trio may only be beginning.
Cover photo: Collage: IMAGO/UPI Photo & PanoramiC