Megan Fox is barely recognizable after her latest radical makeover!
Los Angeles, California - Megan Fox transformed herself into a stunning blonde as she teases her upcoming flick, Johnny and Clyde.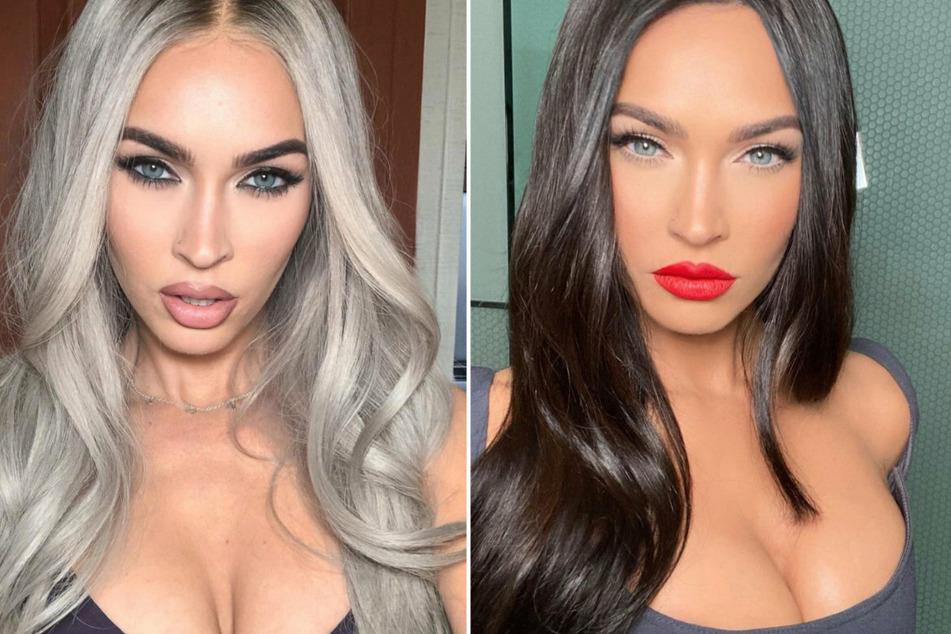 They say blondes have more fun. Judging by Megan Fox's latest selfie, it's hard to argue!
The Jennifer's Body star sported fulls lips and a smokey eye in her Instagram photo, but instead of usual her long brown tresses, she had silvery-white platinum hair with smudge roots!
"This is what the devil's daughter looks like. #JohnnyAndClyde. Coming Spring 2022," she wrote in the caption.
Since the stunning transformation is for the upcoming film, she'll probably go back to her normal brunette do soon after.
Nevertheless, is quite obviously Megan can pull off any style!
Are Megan and MGK the next Hollywood couple?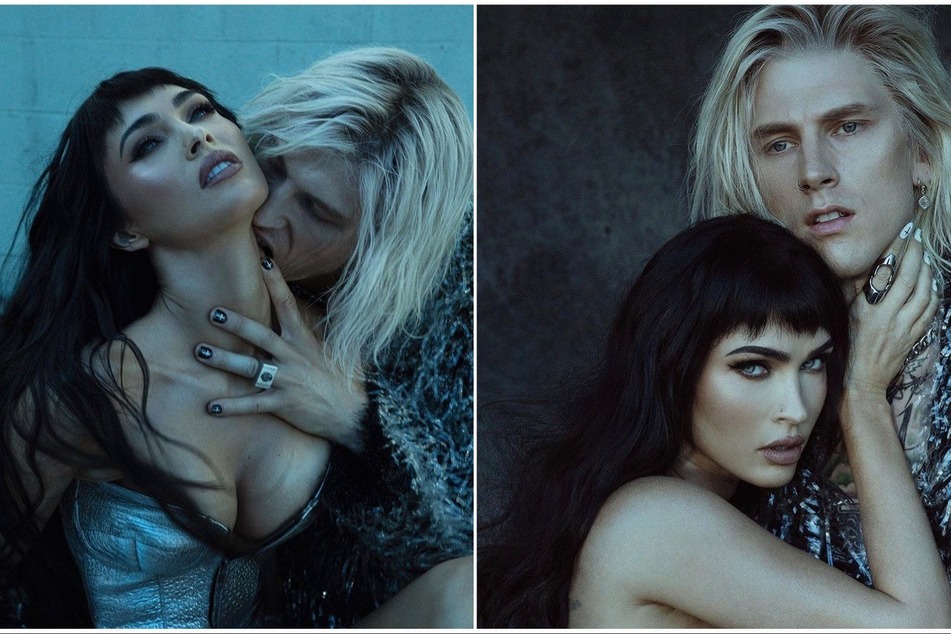 Speaking of blondes, the 36-year-old and her Blonde Don, Machine Gun Kelly, appeared in British GQ's Fall/Winter issue.
The star-crossed love birds took part in a dark fantasy-themed photoshoot and got candid on their whirlwind romance.
According to the Transformers star, she met her beau years ago at a GQ party in Los Angeles.
The moment is only significant in hindsight, as she said they didn't even remember each other's faces after that first encounter. But as far as Megan is concerned, it's all for a reason.
"I think we weren't allowed to see each other yet. We weren't supposed to run into each other that night, so our souls, our spirit guides, were luring us away from each other, because you literally had no face, like that thing from Spirited Away. It is hard to see his face in general, but really he had no face that night. Thank God, because what torture had I known you were there and I couldn't get to you," she gushed.
She added that when they met again on the set of Midnight in the Switchgrass they knew it was destiny.
"This is a very intense relationship. Our souls chose this to absolutely have to face our shadow selves; to face things about ourselves we didn't want to have to know, that we tried to push away," the model further revealed.
Machine Gun Kelly added, "It should be light like first love, but also we go to hell with each other. It's ecstasy and agony for sure... I don't want people to think anything's perfect with us. I didn't say it was the darkest fairy tale for no reason. God help you if you would've met us last Saturday."
Cover photo: Collage: Screenshot/instagram/meganfox