Megan Thee Stallion stuns in vintage Paco Rabanne outfit!
Los Angeles, California - Megan Thee Stallion brought body-ody-ody in a Paco Rabanne piece to the Hollywood Reporter's annual stylist dinner. The star took to Instagram to share pics of the bold look and delighted millions.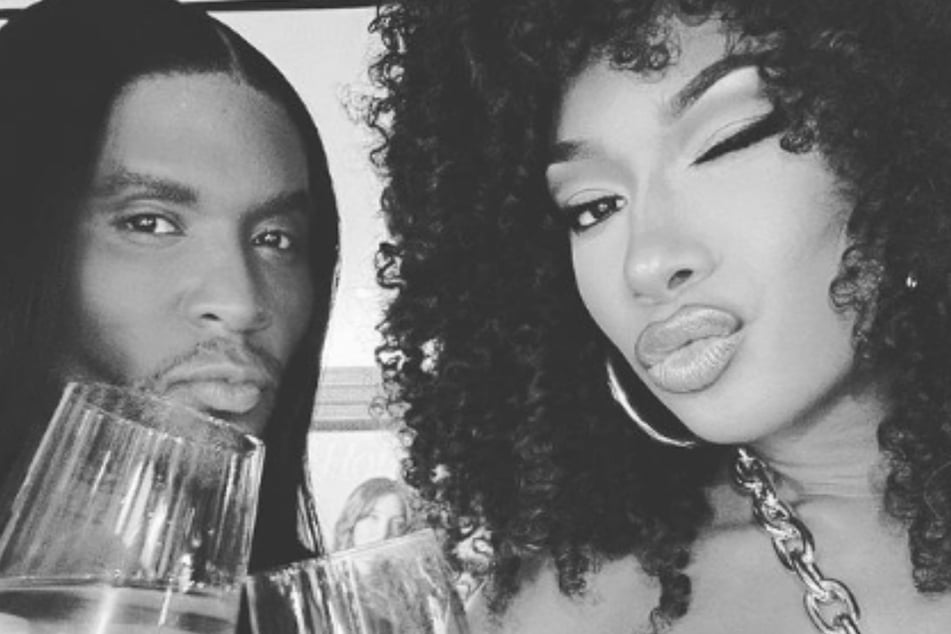 Megan Thee Stallion is lying low no longer. The 28-year-old rapper is back in a big way after stepping out of the public eye during the Tory Lanez trail.
On Tuesday night, the rapper rolled up to the Hollywood Reporter's annual stylist dinner in a golden Paco Rabanne two-Piece from 1997. She was glory in gold, and her natural curls gave real Diana Ross vibes.
The WAP singer shared pics of the look to Instagram, along with a shot of the two-piece outfit on the runway all those years ago. In the caption, she revealed the vintage fashion item had been "sitting in the closet waiting for the perfect moment!"
The post went viral almost immediately.
Megan Thee Stallion is back and fans love it
Megan Thee Stallion's Instagram post of her in the Paco Rabanne look got over 2.5 million likes after less than 24 hours online.
In the comments, followers and fans gushed over the artist and her look. Commentors called her a queen and "Megoncé," while also gushing about how much she had missed her inimitable online presence.
And there's more than just posts coming their way! The Her artist recently teased that she's working on another album.
Cover photo: screenshot/Instagram/luxurylaw