Mick Jagger weighs in on Harry Styles comparisons as "a superficial resemblance"
London, UK – Moves like Jagger? The man himself might not think so. In a recent interview, rock legend Mick Jagger finally revealed his thoughts on people constantly comparing pop star Harry Styles to him in his heyday.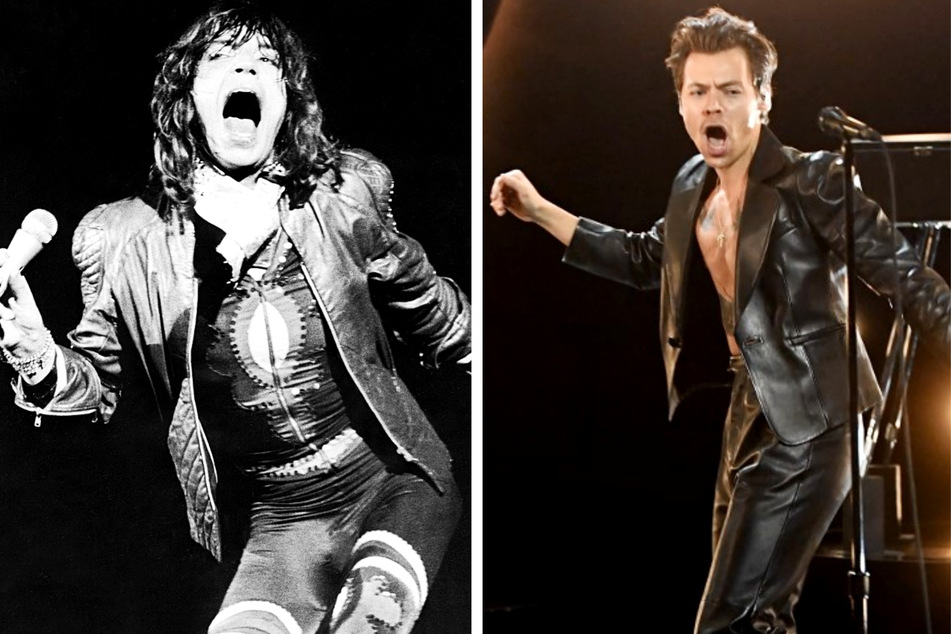 The Rolling Stones frontman said he initially liked Styles and that they had an "easy relationship."
But the 78-year-old went on to explain that he doesn't believe they share much in common as musicians.
"I mean, I used to wear a lot more eye make-up than him," Jagger said. "Come on, I was much more androgynous."
Jagger went on to talk about the differences in their stage presence, which both artists are known for.
"He doesn't have a voice like mine or move on stage like me. He just has a superficial resemblance to my younger self, which is fine — he can't help that."
Styles, who released his third studio album, Harry's House, last week, has said in the past that he was a fan of Jagger's and has drawn inspiration from him.
He even did a hilarious impression of the rock icon on an episode of Saturday Night Live back in 2017.
Mick may not think Harry has moves like Jagger, but the rest of the world seems to love him nonetheless.
Cover photo: Collage: PA/AFP & KEVIN WINTER/GETTY IMAGES NORTH AMERICA/Getty Images via AFP