Miley Cyrus celebrates "Hannahversary" with a wild drunken night and a hot new fling
Los Angeles, California - It's no secret that Miley Cyrus had been linked to drugs and alcohol for years before her most recent revelations of sobriety. But a wild night shows that perhaps she has fallen off the wagon – with a hot new romance in tow.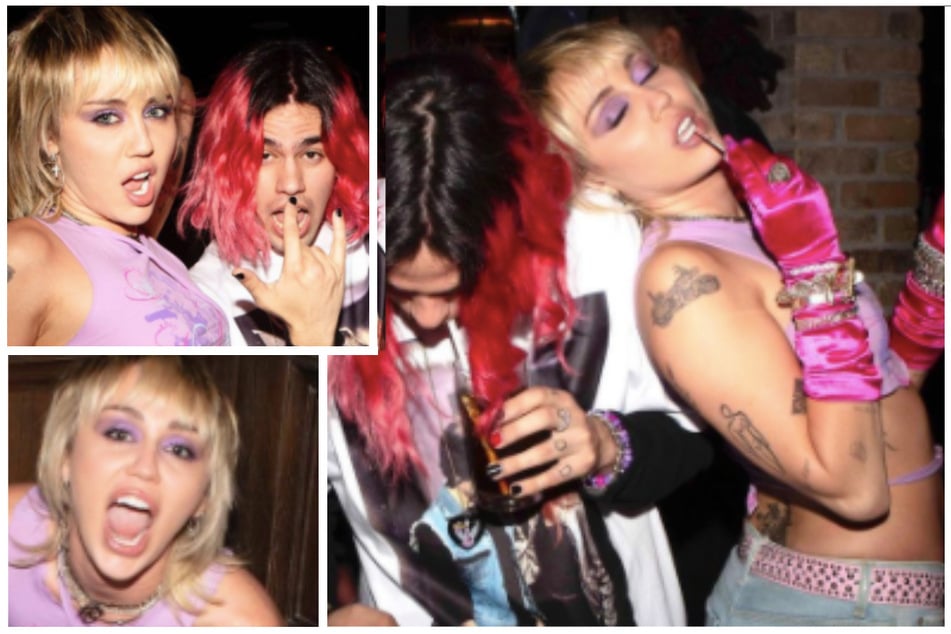 Hollywood's famous Rainbow Room hosted a small party for Miley's crew this weekend, which included a new boo for the singer.
Miley documented the night on her Instagram, noting that the party was for her Hannahversary – 15 years since her Disney alter-ego Hannah Montana debuted.

She wore a crop-top, pink gloves, a studded belt, and punk-rock hair while she cozied up to fellow musician Yungblud (23).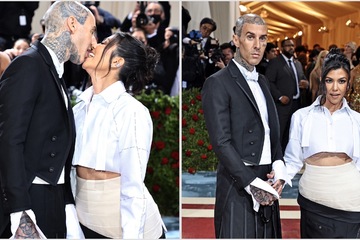 The duo drank shots and beers throughout the night, sang along to music, canoodled, and showered each other with lots of hot fondling, according to photos from the Daily Mail.
Yungblud had his legs over hers, put his fingers in her mouth, and was gently stroking her hair during the party.
Miley's night of debauchery comes after she recently said she was sober from alcohol and that she had not done hard drugs in years.
The next day, the 28-year-old wrote on her Instagram that she was recovering from "last nights' rager".
It could be the start of a new love alert. Like Miley, Yungblud identifies as pansexual, meaning he is into anything – and anyone – when it comes to sex.
Miley's last relationship with musician Cody Simpson (24) ended in the summer of 2020. Before that, she was married to Liam Hemsworth (31).
Yungblud, whose given name is Dominic Richard Harrison, is also said to be single since his relationship with ex-girlfriend Halsey ended in September 2019. The two remain friends.
Miley posted about the night on her Instagram
Singer Yungblud is the new guy at Miley's side
Miley celebrated 15 years of Hannah Montana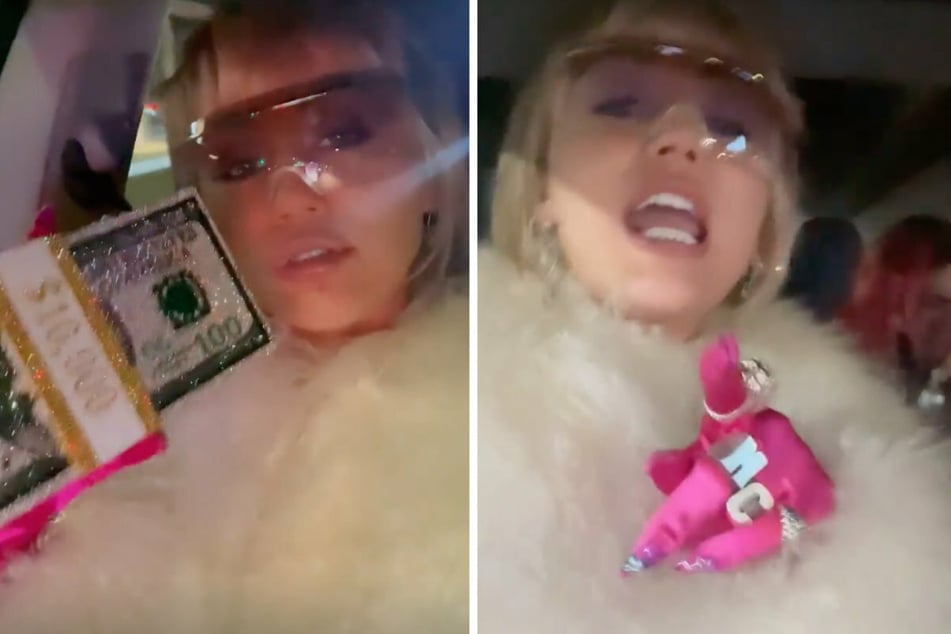 Miley shared glimpses of her crazy night in her Instagram Story and the group's drunken aftermath, which caused some fans to complain about the lack of social distancing among the partyers.
She previously revealed that she had fallen off the sobriety wagon early in the pandemic but had been back on track since November.
Miley has been vocal about her use of marijuana in recent months, but said she hoped not to dive back into hard drug use.
"I never try to, again, be a fortune-teller," she told Rolling Stone in January, while also admitting she wasn't "a moderation person."
That much was certainly obvious from her latest wild escapade.
Cover photo: Collage: Instagram/Screenshot/mileycyrus (3)