Millie Bobby Brown is "sooooo down" to play Halsey on the silver screen
New York, New York – Fans aren't the only ones who have noticed the uncanny resemblance between Halsey and Millie Bobby Brown.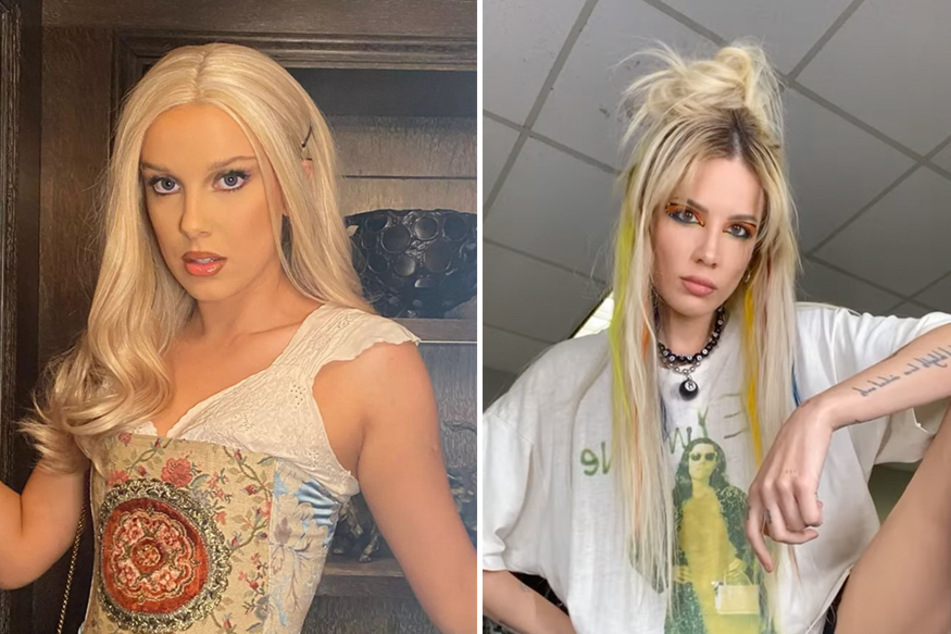 Those watching Stranger Things have likely pondered why Brown's character El looks so familiar.
Leave it to Jimmy Fallon to piece the puzzle together.
While Halsey was visiting The Tonight Show Starring Jimmy Fallon, the host pointed out the striking resemblance between the two, noting the actor could easily play the music artist should they ever make a biopic about their life.
Halsey agreed: "Millie would be so great," adding, "it's kind of uncanny how much we look alike. It's like, 'Oh, no, we actually just look like sisters.'"
The clip clearly found its way to Brown (18), who chimed in on her since-deleted Insta story to say she's "sooooo down" to play the 27-year-old singer.
Though Halsey joked about not having enough celebrity status to cast Brown in a flick of their life, we couldn't disagree more!

After all, the So Good singer just headlined Governors Ball music festival and crushed every second of it.
Here's to hoping the two doppelgängers link up for a creative venture in the future!
Cover photo: Collage: Screenshot/Instagram/milliebobbybrown & halsey