YouTube star MrBeast gets surprise visit from NFL legend Tom Brady!
Greenville, North Carolina - YouTube star MrBeast surprised his millions of followers when he shared a photo of a visit from football legend Tom Brady.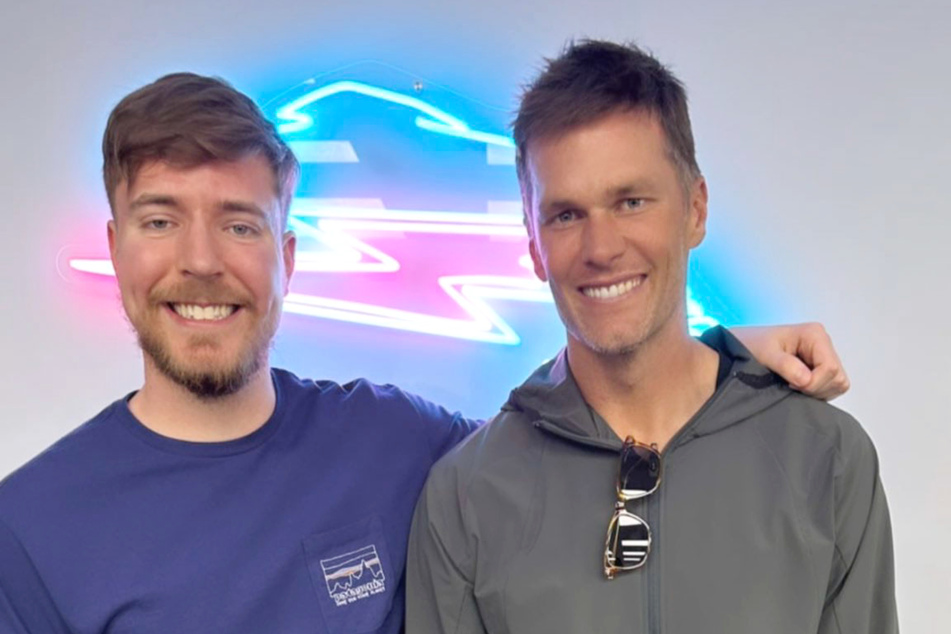 The unannounced arrival of the recently retired quarterback shook things up in Greenville, as multiple social media users shared photos with the star.
Richard Nanney, an operations manager at Pitt-Greenville Aiport, managed to get a selfie with the former NFL player, which he shared to Facebook.
"You never know who may stop in at the airport!" he captioned the pic.
Later that day, Brady shared a photo of his own to Twitter of him with MrBeast - YouTube's most popular influencer - with the caption "Thanks for all you do."
Afterward, Chris Tyson, a close friend of MrBeast, also shared a pic of Brady with his wife and toddler son, who cutely asked the athlete, "You throw footballs?"
MrBeast, who's real name is Jimmy Donaldson, was born and raised in Greenville, and still calls it home to this day.
No one knows why Brady was visiting Greenville, but MrBeast did respond to the pic, saying "Thanks for coming to the studio."
Some Twitter users have speculated that the two may have been working on a project together during the visit. Maybe a MrBeast video featuring Brady is on the way?
Cover photo: Screenshot / Twitter / @TomBrady