New York Comic Con: Oscar Issac talks Moon Knight and mind-blowing Star Wars experiences
New York, New York - The 2022 New York Comic Con kicked off its final day with Marvel star Oscar Issac, who dished on his unforgettable roles in the Star Wars movie franchise and the hit series Moon Knight.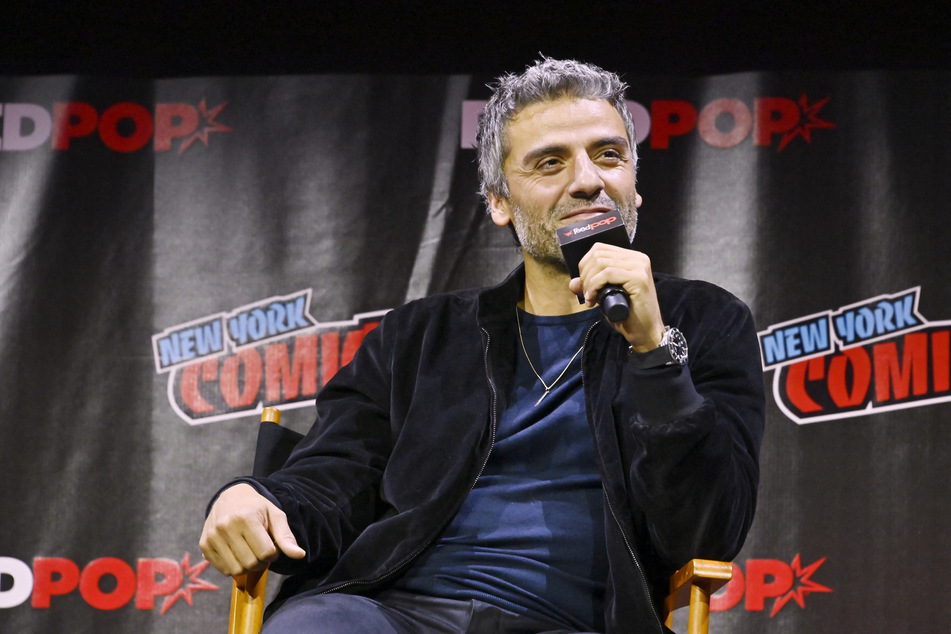 Though it's the final leg of the electric four-day convention, the Isaac kept the fun going with a very gratifying panel discussion.
On Sunday, Issac spoke at the NYCC about his ground-breaking portrayal as Steven Grant/Marc Spector – aka Moon – and his future in the Marvel Cinematic Universe.
The Guatemalan-born actor further revealed what it was like meeting and working with the late-Carrie Fisher on the set of Star Wars, plus a new, secret project that will drop this month!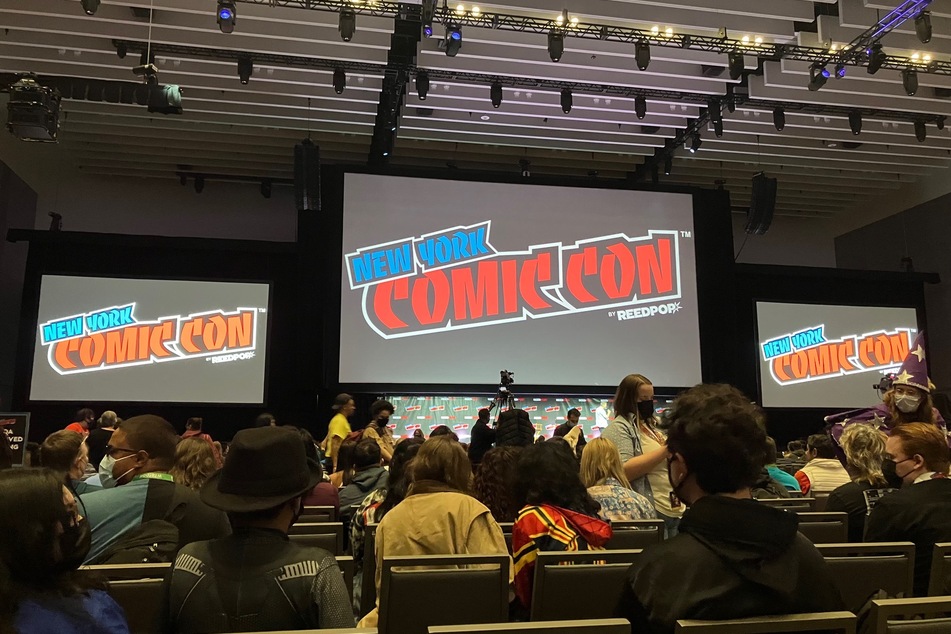 Oscar Issac shares his favorite Carrie Fisher memory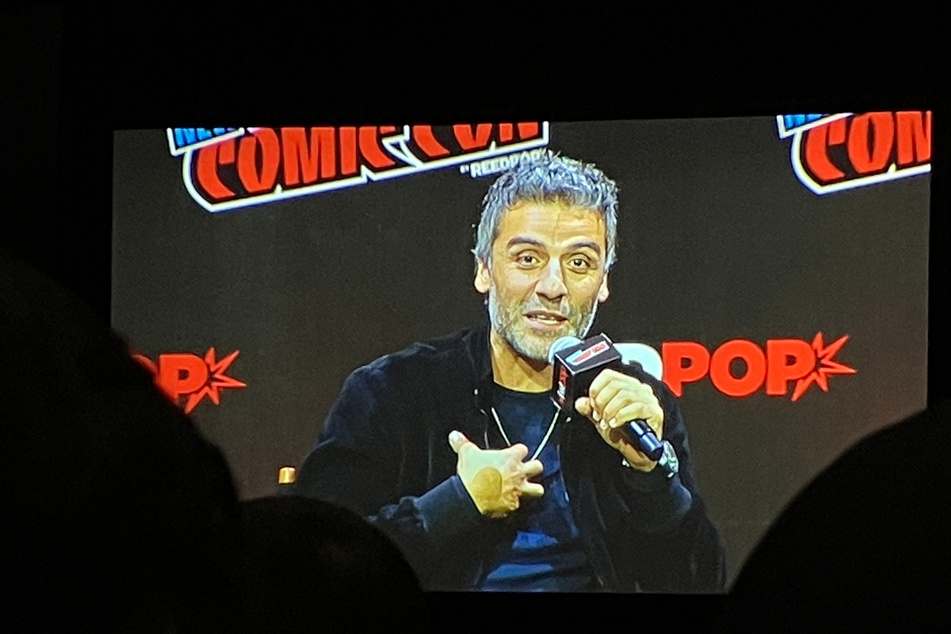 After the 43-year-old let slip that this is his first NYCC, he jokingly pleaded with the audience to go "easy" on him.
Once he got comfortable, the X-Men: Apocalypse star first spoke on his portrayal of the Star Wars character, Poe Dameron – which he revealed director J.J. Abrams created just for him.
"It was a mind-blowing time, I was on the set of A Most Violent year when J.J. Abrams reached out to me about the Star Wars character," Issac explained.
"After that, things just started moving kinda quickly. At first, when it was pitched to me, they did reveal my character was supposed to die and I was like 'ugh, okay,' but as we saw Poe made it out alive."
He also spoke his time on set with Fisher, beloved for her iconic role as the beloved Princess Leia Organa, and shared his most treasured memory.
"The first time I met her, we were at a dinner and she was standing off to the side. So she saw me and came up to me and just started talking to me about her history. Her ex-husbands. After she was done, she admitted that was never good at small talk," Isaac said.
"I remember always seeing her on set walking around with a Coca-Cola but she was a huge presence and after she passed she was greatly missed."
Oscar Issac reveals future of Moon Knight!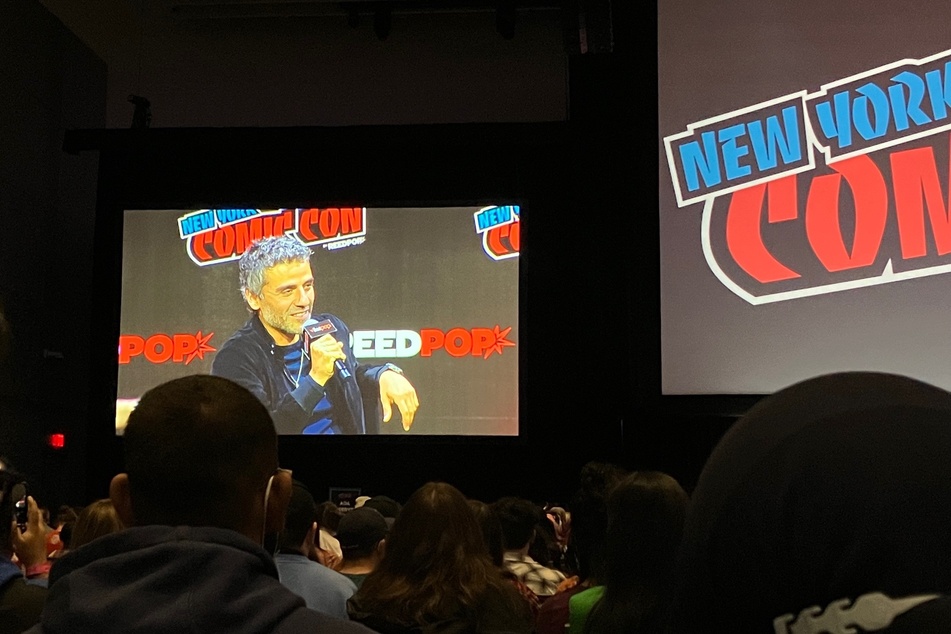 As far as his entry into the MCU is concerned, Issac surprisingly shared that he wasn't into comics as a kid.
The EX Machina actor also dished that he never heard of Moon Knight before.
"Moon Knight was something that Kevin Feige came to me about," he told the panel.
"We had been talking about doing something with the MCU for a while and this was something I was I had been wanting to do for some time. The Egyptian folklore plus the mental psyche of dealing with multiple personalities – I've really loved doing Moon Knight, and it was kinda surprised how much I love doing it."
As for if there will another season of the Marvel series, Issac remained coy when he teased, "All I can say is, it's not the last we've seen of Moon Knight."
Before concluding, Issac also dished that his very own graphic novel, Head Wound Sparrow, will debut on October 18th!
Cover photo: ASTRID STAWIARZ / GETTY IMAGES NORTH AMERICA / GETTY IMAGES VIA AFP