Nick Cannon and Ryan Reynolds want you to try their vasectomy cocktails for Father's Day
Los Angeles, California - Nick Cannon and Ryan Reynolds teamed up for a hilarious new ad just in time for Father's Day.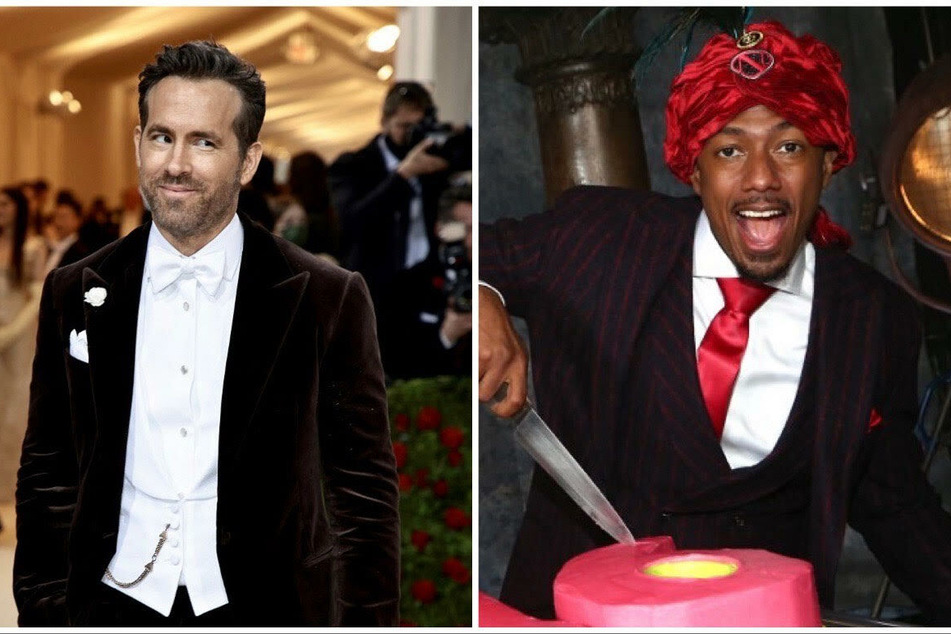 The famous dads starred in a funny new campaign for Reynolds' Aviation Gin, which takes viewers the steps to making "the mother of all cocktails: The Vasectomy!"
"Lord knows I need one," Cannon jokes in the video, before making the gin-based beverage that featured cranberry juice, tonic, and a dash of lemon juice.
The Masked Singer host also wryly lists the joys of parenting, including all the "full night's sleep" he's getting.
Ryan Reynolds then joins in for a sip. "I'll take it from here, Nick. I have three kids," he says, before spitting out his drink in response to Cannon's quip: "I have eight."
Incidentally, the Wild N'Out host won't be a dad of eight for much longer, as he just revealed that he is expecting more children this year.
Reynolds pokes fun at Cannon in Instagram post
Cannon has, of course, consistently made headlines due to his one-man mission to populate the earth. At one point, the rapper said he was done having kids and was considering practicing celibacy – two decisions that he hasn't stuck to, obviously.
Both he and Reynolds shared the ad on their respective Instagram accounts, with the Green Lantern actor continuing to poke fun at his co-star.
"Congrats to @nickcannon! Also apologies to @nickcannon. While delicious, the Aviation Vasectomy is clearly not yet 100% effective. #HappyFathersDay," Reynolds joked in the caption.
Cannon should definitely keep that Vasectomy drink on deck, since he has a lot of sleepless nights ahead of him.
Cover photo: Collage: DIMITRIOS KAMBOURIS / GETTY IMAGES NORTH AMERICA / GETTY IMAGES VIA AFP & TOMMASO BODDI / GETTY IMAGES NORTH AMERICA / GETTY IMAGES VIA AFP