Nicki Minaj drags alleged ex-assistant: "The tea sounds so f**king dumb"
Los Angeles, California - Nicki Minaj clapped back at shocking allegations made by an alleged ex-employee on Instagram live.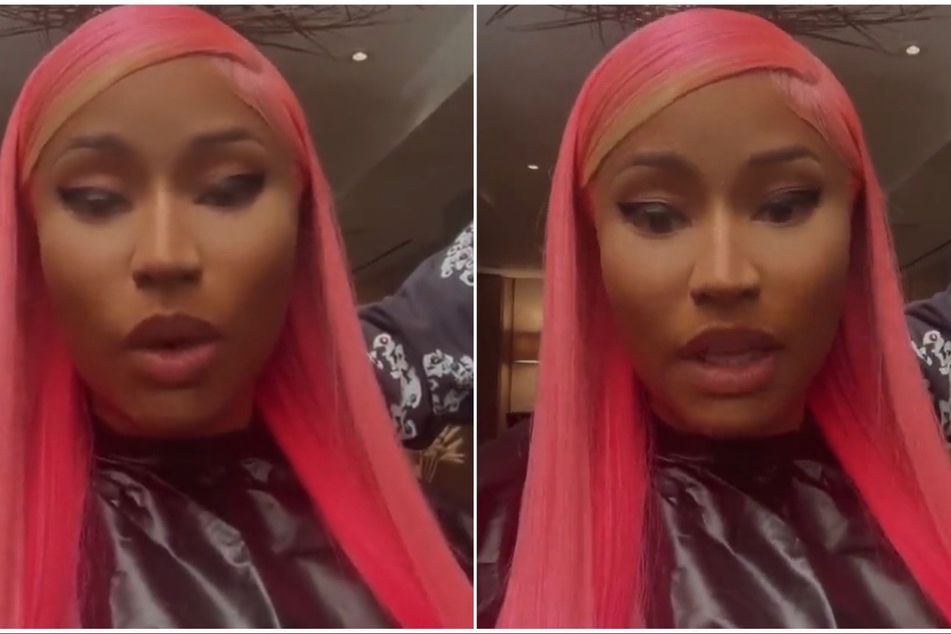 The drama began when a now-deleted account with the username @katemiller_7 divulged wild rumors about the hip-hop star's personal life and inner circle.
This included Minaj's relationships with fellow artists like Drake, Lil Wayne, Rihanna, Beyoncé, Megan Thee Stallion, and her ex Meek Mill.
The since-removed page, which claimed to be run by an ex-assistant of the 39-year-old, also accused Minaj of owing the IRS $173 million in back taxes and alleged the rapper was still lying about her past drug use.
On Monday, the Super Bass artist addressed the rumors on IG live and outright slammed the user.
"I am mind blown that people are this fucking dumb, that people are believing that I got somebody that worked for me and now they spilling tea," Minaj began in the rant.
"It's not even that. It's that the tea sounds so f**king dumb. And for a person to believe it, you would have to be dumb. It's clearly a kid."
The star ended the live chat by adding, "Get off of my sweet Trinidadian p**sy. I really need y'all to either get a job, invest in yourself, and your future."
By now, haters should be well aware that Minaj isn't one to play with, especially if someone tries to expose her. But, like in other recent messy situations where the rapper has waged internet war, some people have yet to learn.
Besides, the Pink Friday artist has more important things to focus on like her upcoming, six-part docu-series and her music career – as her next single, Freaky Girl, drops next week!
Cover photo: Collage: Screenshot/Instagram/nickiminaj