Nicki Minaj shares photos of her son Papa Bear for the first time
Los Angeles, California - Since becoming a mother for the first time in September, rapper Nicki Minaj has done a good job of keeping her baby out of the spotlight. To celebrate the new year, she decided to give the world a glimpse of her newborn.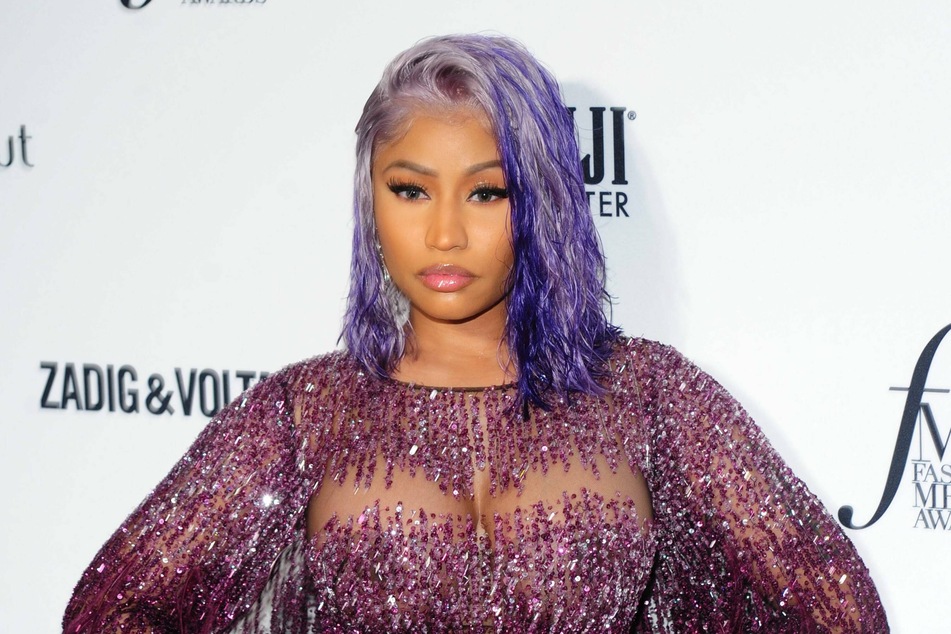 "Wishing you guys a happy & prosperous New Year. Thank you for your love & support throughout this journey. It's meant so much to me," she wrote on Instagram, posting adorable snaps of her son who has dark eyes and black curly hair.
But while the Anaconda singer shared the first pictures of her baby boy, she didn't reveal his real name, instead referencing her son as Papa Bear.

The 38-year-old gave birth to her baby boy on September 30 last year.
At just three months old, little Papa Bear is already a super stylish, sporting Versace, Gucci, and Burberry onesies, as well as bling jewelry. Mom Nicki even gave him a requisite Papa Bear necklace. The gallery of pics ends with a video clip which had people gushing over the adorable baby.
Nicki Minaj: Being a mom is "by far the most fulfilling job"
"Becoming a mother is by far the most fulfilling job I've ever taken on," Nicki continued.
She added, "Sending love to all the superhero mothers out there. Big hugs to all the women who have been pregnant during this challenging time."

In the meantime, fans are still hoping that the Grammy Award-winner will return to the recording studio. After shocking with a retirement announcement in September, Nicki partially walked it back in an interview with The Shade Room, in which she clarified that she's not done with music for good.
The rapper is currently focusing on family life with husband Kenneth Petty. The 42-year-old is a convicted sex offender and reportedly also served time in prison for murder.
The couple started dating in 2018 and Minaj announced 2019 on Instagram that she was married to Kenneth.
Cover photo: Imago Images / MediaPunch