Nicki Minaj's husband's sexual assault victim breaks her silence in first interview
Los Angeles, California - Jennifer Hough, who accused Nicki Minaj's husband, Kenneth Petty, of rape gave her first interview on The Real.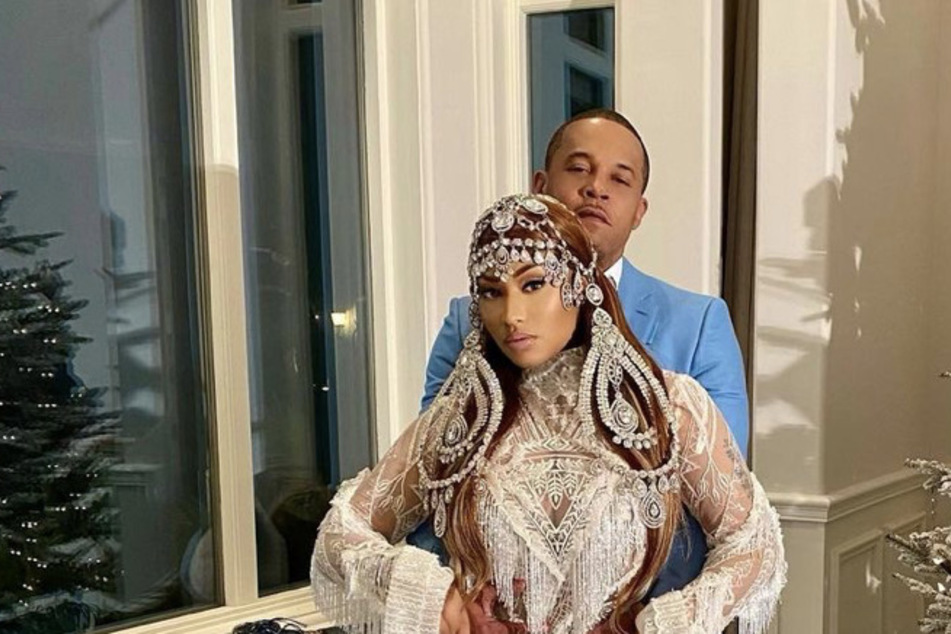 Days after her controversial remarks on the Covid-19 vaccine, the rapper has once again come under fire.
On Wednesday, Petty's accuser, appeared on the daytime talk show where she publicly addressed her 1994 assault and the lawsuit against the couple.
According to Hough, the rapper's husband raped her when she was 15 and he was 16.
After the attack, Petty was arrested, but Hough revealed during his hearing, she dropped the charges against him. Still, he accepted a plea deal and was charged with first-degree attempted rape, serving four years in jail.
During Wednesday's interview, Hough explained that was "tired of being afraid" and alleged vicious harassment by the couple.
"I feel like the actions that were taken in regards to this whole situation have put me in a different type of fear at my age now. And it was wrong. And I don't want to be afraid anymore, so the only way not to be afraid is to continue to speak up," she shared.
Hough said that the Anaconda rapper contacted her in March 2020 after Petty was arrested for failing to register as a sex offender in California. She added that the couple's associates even offered her $20,000 to recant her statement.
In August, Jennifer decided to file a lawsuit against the spouses after being tired of their repeated harassment.
"The last incident was when one of their associates put $20,000 on my lap and I still kept saying no. The last message I received was that I should have taken the money because they're gonna use that money to put on my head," Jennifer revealed.
The shocking and heartbreaking interview caused an uproar on social media, with fans bashing the artist for defending her husband.
Cover photo: screenshot/instagram/nickiminaj