Nirvana moves to dismiss child pornography album artwork lawsuit
Los Angeles, California – Lawyers representing former Nirvana bandmates Dave Grohl and Krist Novoselic along with Courtney Love and the estate of Kurt Cobain have officially responded to a lawsuit brought upon by Spencer Elden in August.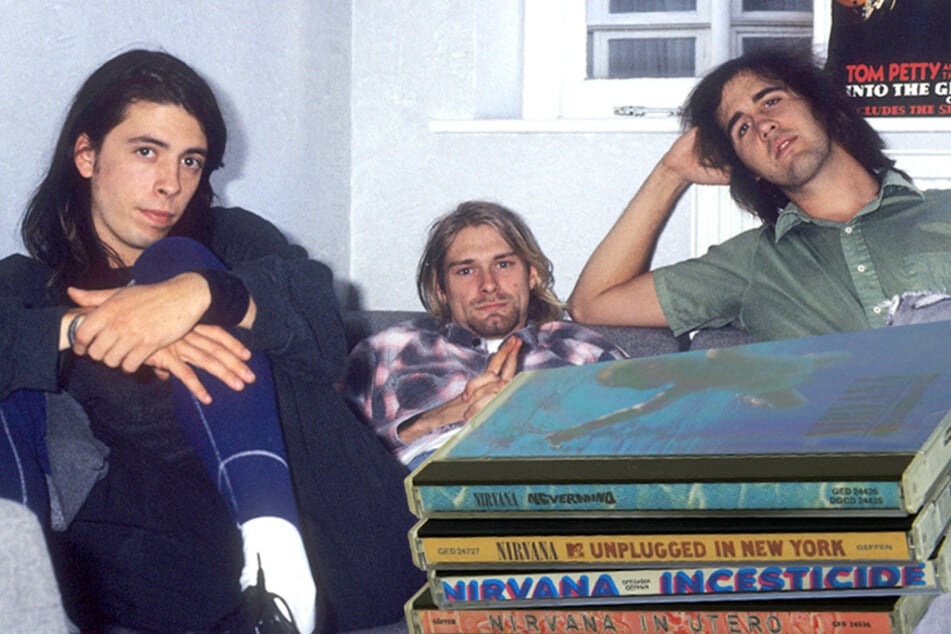 Four months after Elden, who was the naked baby reaching for a dollar on the cover of the band's 1991 album, Nevermind, filed a lawsuit against Nirvana for child pornography claims, lawyers representing the band have filed a motion to dismiss the suit.
In the filing which was submitted on December 22, lawyers representing the band and involved parties argued that Elden's previous claims are barred by the applicable statute of limitations.
According to the filing, there is a 10-year statute of limitations for such claims.
In the court document, Nirvana's lawyers said, "The complaint was filed on August 24, 2021, meaning that ten years before the date of filing is August 24, 2011. That means that, for a Section 2255 claim to lie, Elden must have 'discovered' the supposed 'violation' or 'injury' after August 2011."
The lawyers went on to say that the cover photo for Nevermind was taken in 1991, and was world-famous by 1992
"Long before 2011, as Elden has pled, [he] knew about the photograph, and knew that he, and not someone else, was the baby in the photograph. He has been fully aware of the facts of both the supposed "violation" and "injury" for decades," the court filing reads.
In Elden's initial lawsuit that was filed on August 24, he claimed that the band, "Knowingly produced, possessed, and advertised commercial child pornography depicting [Elden], and they knowingly received value in exchange for doing so."
Representatives and attorneys for Nirvana have yet to comment on the latest court filing.
Cover photo: Collage: IMAGO/Future Image/123RF/jarretera