Olivia Dunne chows down on a date and pays homage to a classic in viral TikTok
New York, New York - Olivia Dunne is mastering how to act on a dinner date one movie quote – and french fry – at a time.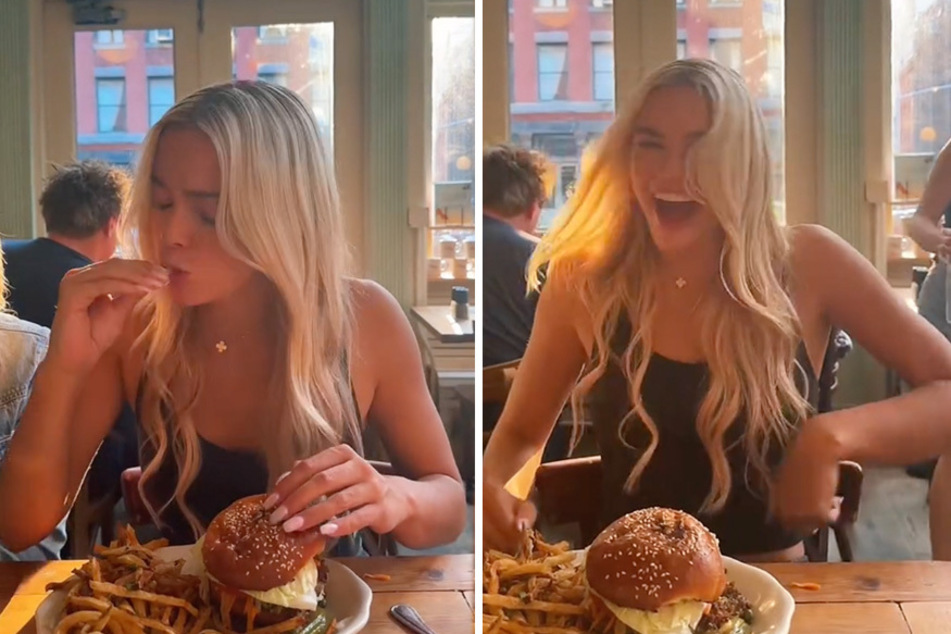 When she's not owning the competition in the world of gymnastics, LSU's star gymnast Olivia Dunne is making people giggle with her viral videos, and the latest from the athlete-influencer is no exception!
In a TikTok video that's amassed 1.2 million views and counting, Livvy is seen acting out a scene from the 2004 film White Chicks with the trending audio clip from the film that says, "Damn little lady, you sure can put it away."
The viral video is captioned, "on a date, kinda nervous," and as the audio plays, Livvy scarfs down fries and takes a bite out of a massive burger, before the video pans to influencer @megan eugenio, who mouths the words to the clip.
Social media users were clearly amused by Livvy's latest TikTok collab, with one TikToker commenting, "The best duo ever to exist," while another suggested a new joint venture for Megan and Olivia: "You two should start a podcast."

One TikTok user decided to shoot their shot with the gymnast, writing: "Can you go to prom with me."
What will Livvy Dunne's next viral TikTok be about? Only time will tell.
Cover photo: Collage: Screenshot/TikTok/Livvy