Olivia Dunne invites her TikTok followers for a sweet snack
Baton Rouge, Louisiana - LSU gymnast Olivia Dunne eats her fruits and vegetables - and she wants you to eat them too!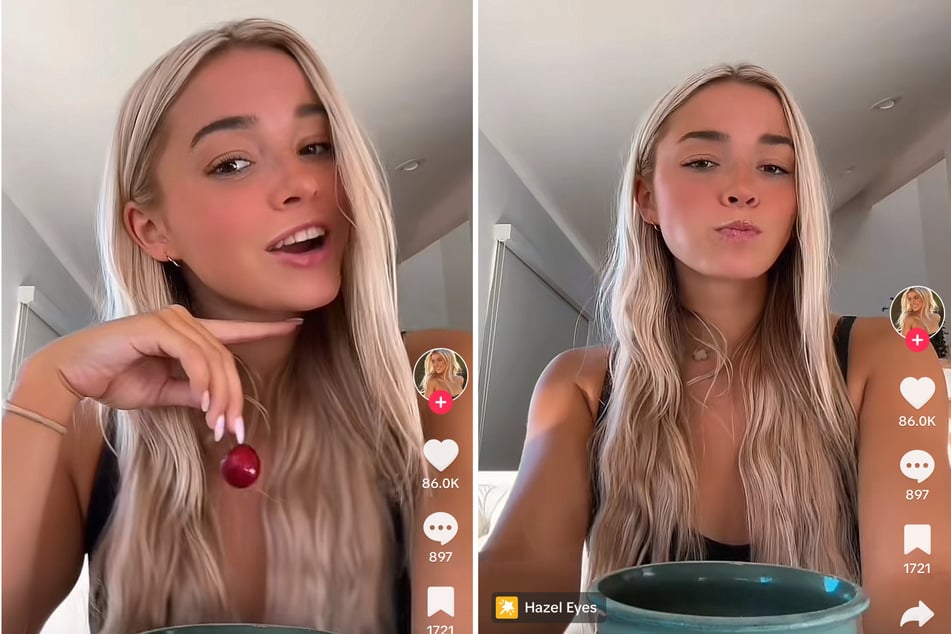 The Sports Illustrated swimsuit model is one of the biggest athlete-influencers today, with over 11.8 social media followers on Instagram and TikTok combined.

An accomplished gymnast, Livvy regularly reminds her large social media fan base of her strict training regimens inside the gym, which include swinging off bars and flipping on four-inch wide balance beams.
While the LSU Tiger rarely gives fans an inside look into her diet, she took to TikTok to share one food that she enjoys eating and, perhaps, wants you to join eating, too - cherries!
In a viral clip that garnered over half a million views, Livvy was chomping on some cherries while asking fans to "enjoy a cherry with me."
Olivia Dunne shares another viral TikTok
When a fan asked if cherries were her favorite fruit, she admitted, "They're up there on the list."
The confession led other fans to join in and reveal their favorite fruits which ranged from bananas to strawberries to pineapples.
Currently training for her final season of NCAA gymnastics, will Olivia Dunne eat a bucket of cherries if she wins a natty?
Dunne currently reigns as the highest-paid female college athlete and second-highest paid overall with an NIL estimated valuation of $3.4 million per On3.
Cover photo: Collage: Screenshot / TikTok / livvy