Olivia Dunne shakes off Morgan Wallen concert fiasco with hot TikTok
Oxford, Mississippi - Country singer Morgan Wallen might be the number one enemy on the internet right now, but it looks like LSU gymnast Olivia Dunne is still a huge fan!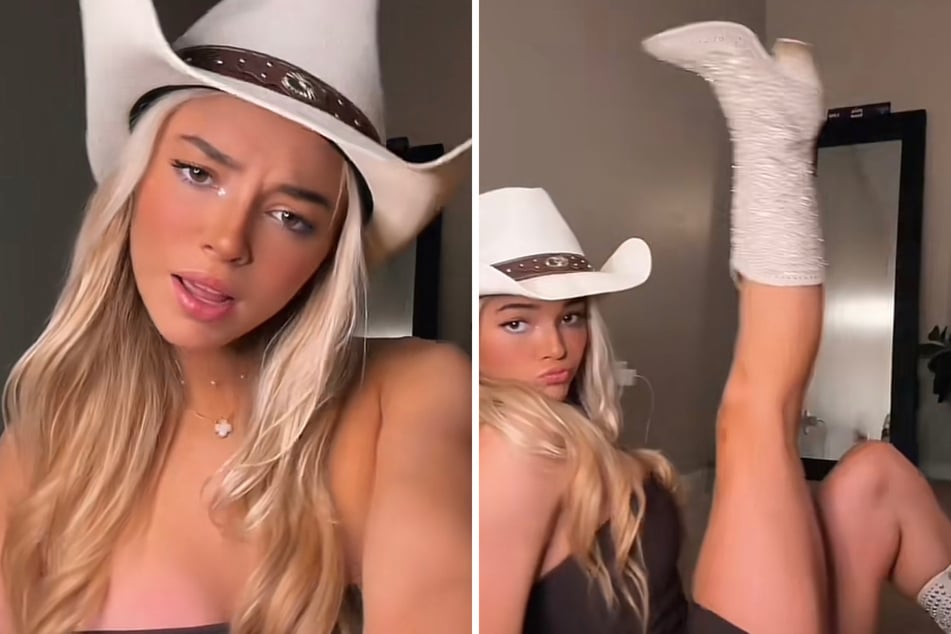 On Sunday night, Dunne was in Oxford for country music star Morgan Wallen's concert.
Unfortunately, the Country Music Award winner canceled his show just minutes before he was scheduled to perform after reportedly losing his voice.
As a result, Wallen has been getting absolutely destroyed over the internet by fans for the stunt.
Interestingly enough, Dunne doesn't appear to be one of Wallen's angry concertgoers after posting a TikTok rocking out to his hit song Everything I Love.
In the video captioned, "A little commotion for the boots," Dunne jammed out to the country song in a cowboy hat before lifting her leg to show off her dazzling cowgirl boots.
As always, fans flocked to her comments to rave over her concert outfit, even though the night was pretty much ruined.
Fans react to Olivia Dunne's Morgan Wallen TikTok
"Gymnast or cowgirl... you're always looking great," one fan wrote.
"Rockin boots gal," another commented.
"Howdy girl," another added with a cowboy emoji, to which Livvy replied, "Howdy partner," with a cowboy emoji right back.
If there's one thing certain about Dunne, she will take her wins where she can get them!
Cover photo: Collage: Screenshot / TikTok / livvy