Olivia Dunne shares ultimate beauty tip with GRWM TikTok
Baton Rouge, Louisiana - Revealing her top beauty secrets as an L'Oréal brand ambassador, Olivia Dunne's latest 'Get ready with me' TikTok will have you ready for a fun night out or a day hanging out with friends!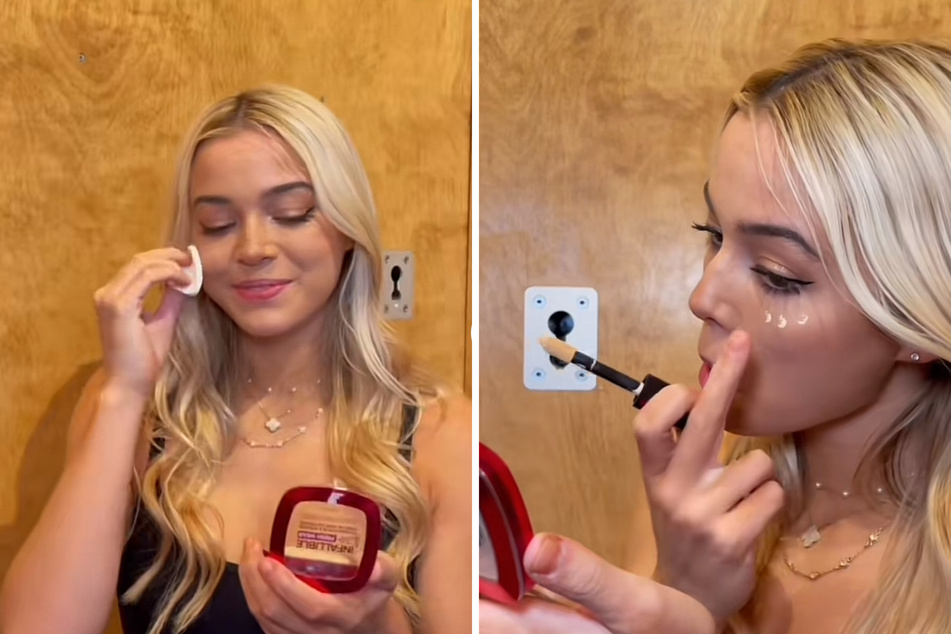 As a professional athlete, it's not always easy balancing both a sporty and posh lifestyle.
For most student athletes, when you're not in the classroom studying, you're training in the gym to win championship titles.
So, how is it possible to stay stylish with such a rigorous daily schedule?
Thanks to LSU gymnast Olivia Dunne, the influencer gymnast answered this question in her latest viral TikTok.
In the "Get ready with me" post, fans got a firsthand look at the day in a life of the busy student-athlete, who shared her soft glam makeup tips using L'Oréal products.
From morning practice, to the classroom and dinner with friends, Livvy showed her fans the power of L'Oréal's concealer and foundation, which keep her glam spotless through sweaty workouts and daily errands.
"Now I have to try these products" one fan commented.
"This makeup looks so natural. I need this routine" another added.
"Livvy we need a full makeup tutorial pls" a third wrote.
Dunne and her LSU gymnastics team is set to compete in the NCAA semifinal round of the gymnastics championships on Thursday.
Cover photo: Screenshot / TikTok / Livvy