Olivia Dunne sends viral message ahead of NCAA gymnastic championships finals
Fort Worth, Texas - LSU Tigers gymnast Olivia Dunne has one special message for her gymnastics fans!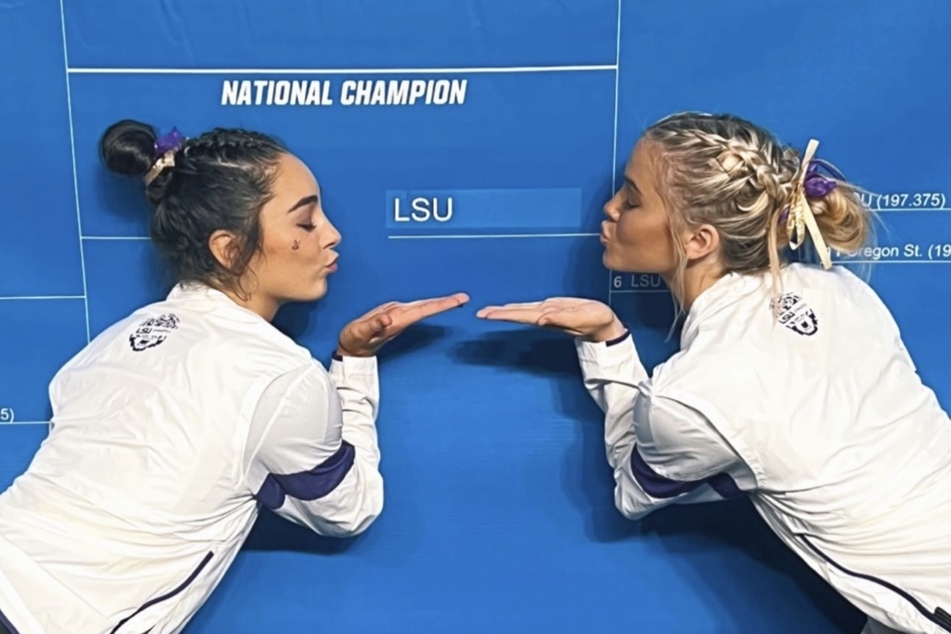 On Thursday afternoon, Olivia Dunne and her gymnastics team were back on the competition floor with their season on the line.
Up against California, Denver, and reigning SEC champions Florida in the NCAA semifinal, the Tigers needed to finish inside the top two to advance to the finals.
LSU did that and more, taking the top seed in the semifinal and moving on to the final competition round on Saturday.
In the midst of the flipping action was social media superstar Livvy Dunne. The junior uneven bar specialist took to Instagram following the huge victory to share a few photos from the meet and a special message:
"Final four on the floor," she captioned the viral post.
Olivia Dunne's fans chime in to wish her luck in the finals
Collecting over 300,000 likes and hundreds of comments, fans made sure to wish Livvy and her team well wishes into the final.
"Final fourrr bound. Good luck Livvy," one fan wrote.
"So we celebrating the Natty at LSU or Umass? I'll bring the Bugatti," fellow college athlete influencer Dripking said.
"let's. freaking. geaux," the official SEC Instagram account commented.
In the final round of the NCAA gymnastics championships, LSU will compete against Florida, Utah, and defending national champions Oklahoma on Saturday at 4PM ET.
Cover photo: Screenshot / Instagram / Livvydunne