Olivia Dunne's new quirky TikTok has fans going nuts for all the right reasons
Baton Rouge, Louisiana - Everyone has a fun quirky side to their personality, and LSU gymnast and influencer Olivia Dunne has fans buzzing over hers!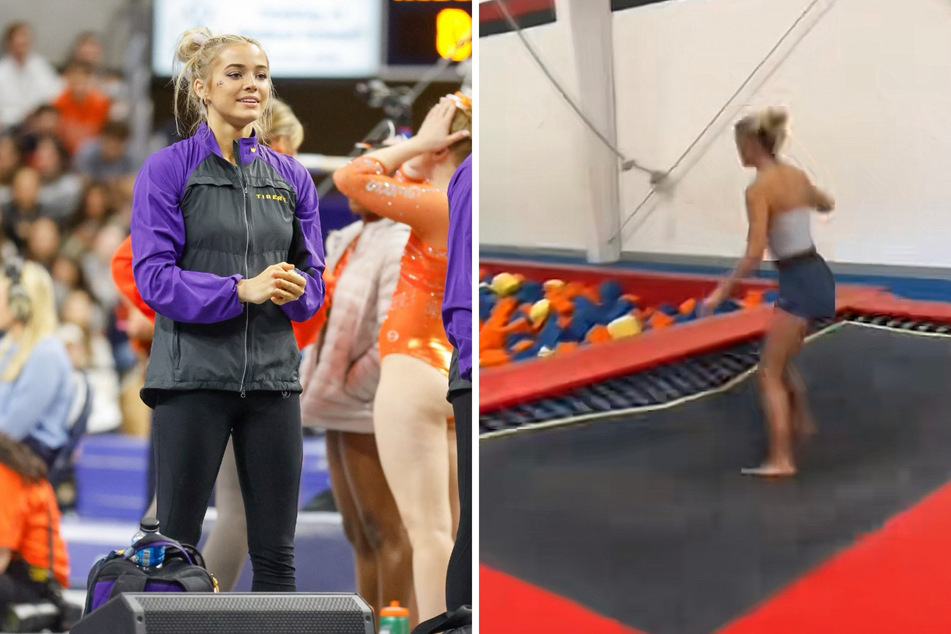 The homeschooled TikTok superstar shocked fans with her latest TikTok video.
Recorded to the tune of the funny sound bite, "My mom just told me to just be myself and people would like me," Livvy shared a series of comical clips that display a side of her personality that fans don't often see from the NIL queen.
In the first clip, the LSU Tiger gymnast seems to be performing a laughable Irish foot dance, and in the second clip, Livvy jumps over a railing and into a bush.
In the third clip Livvy and and one of her teammates were dancing and goofing around in the LSU athletic facility. The final clip shows her comically spinning into a gymnastics foam pit.
"Hey she's right, I do like you," one fan commented.
"I don't like u I love u," someone else wrote to which Livvy responded, "Ly too :)"
"Nah the jumping in the bushes I do that too" someone else said in relatable fashion.
Per usual, Livvy's TikTok has already garnered over 700,000 views and over 100,000 likes! The LSU gymnast is reportedly the most followed college athlete on social media, and is currently the highest-paid woman athlete in college sports.
After finishing in third at the SEC Championships with her team, Livvy is set to compete at the NCAA Women's Gymnastics Championships regionals.
Cover photo: Collage: STEW MILNE / GETTY IMAGES NORTH AMERICA / Getty Images via AFP / Screenshot / TikTok / Livvy