Orlando Bloom shows he's peachy keen to bare it all
Prague, Czech Republic - Someone must have forgotten his bathing suit.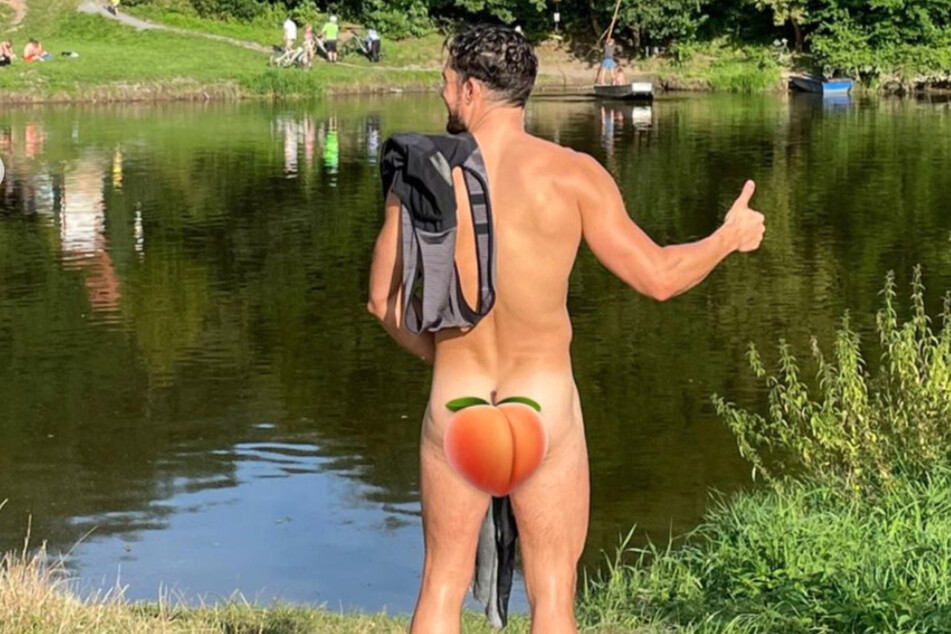 Actor Orlando Bloom is showing off a brand-new side on Instagram.
Apparently, his backside.
On Sunday, the Lord of the Rings star shared a series of snapshots swimming naked in a fresh body of water.
"This is so amazing," he can be heard saying in a video accompanying the shots.
In one cheeky photo, the 44-year-old stands sans-clothing facing away from the camera and gives a thumbs up. His booty is covered in the shot with a skillfully placed peach emoji – presumably to comply with Instagram's guidelines.
He's already proven in the past that he is perhaps a big fan of skinny dipping. In 2016, he was spotted naked with fiancé Katy Perry (36) on a paddle board.
According to Page Six, he reportedly joked about his photographed nether regions: "It is really not that big. Things are expanded on cameras with a big optical lens. It is an optical illusion."
It looks like this time around, some spectators on the other side of the riverbank may have gotten an unexpected free show. But now, it seems he's learned better than to show off his front to the camera!
His followers aren't complaining. In addition to over 500,000 likes, the Pirates of the Caribbean actor has had a slew of commenters admiring the view.
"Turn around!!! Lmao," wrote one admirer. "Those tan lines omg," noted another.
"You love being naked don't you?" commented a third, referring to his infamous 2016 shots.
But the best comment came from his fiancé.
"Babe I leave you alone for two days," Katy wrote under her wild man's post. The two share a daughter together, Daisy Dove, born last August.
The new photos were believed to be taken in the Berounka River in the Czech Republic. Bloom has been filming the second season of the Amazon Prime series Carnival Row in Prague this summer, along with co-star Cara Delevingne (28).
Katy joined him in the city last month, where she captioned photos of her time, "While daddy works mommy plays for dayyys in Praha."
Now, it looks like Mommy isn't the only one playing these days!
Cover photo: Collage: Screenshot/Instagram/orlandobloom