Oscars 2023: Jamie Lee Curtis, Paul Mescal, and more celebrate with epic nominations reactions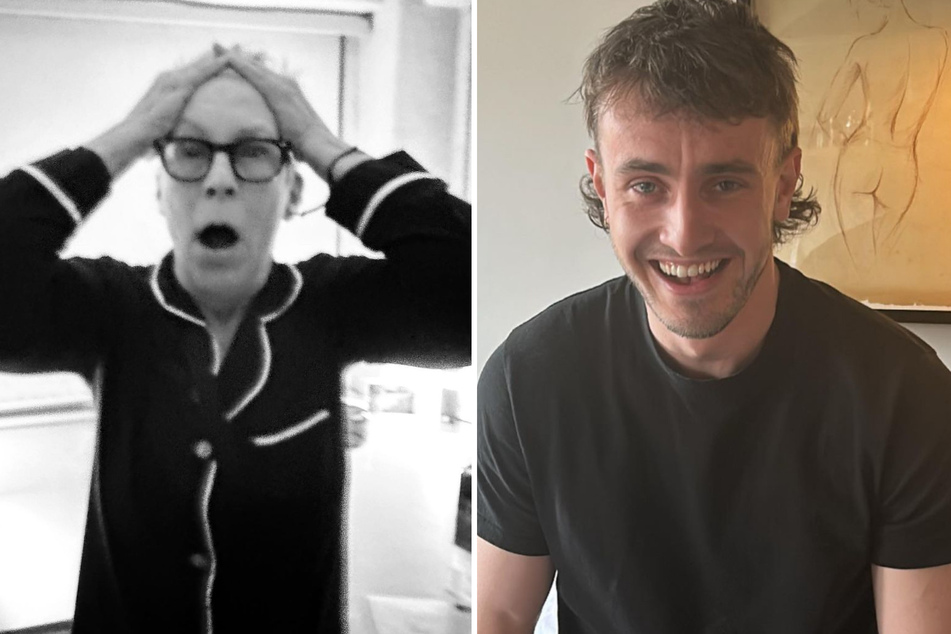 Jamie Lee Curtis, who has deemed herself the official cheerleader for her movie Everything Everywhere All at Once's awards campaign, posted her candid reaction to the 11 nominations granted to the A24 film.
The 64-year-old also received her own nod for Best Supporting Actress, where she was nominated against her costar Stephanie Hsu.
The movie's other nominations include honors for leading lady Michelle Yeoh for Best Actress and Ke Huy Quan for Best Supporting Actor, as well as a nod for Best Picture.
Quan called into the Today Show in adorable fashion, sharing his gleeful reaction to his recognition.
"Good morning, good morning! I am so happy! Oh my god, I'm jumping up and down, and I'm screaming so loud!" the 51-year-old said.
He continued to express just how unbelievable the nod was after a period in his career in which he admits his acting dreams "dissipated" amid repeated rejections.
"I hope my story inspires people to not give up and to continue to pursue their dreams, and one day it will happen to them, just as it happened to me," he said.
First-time nominee Paul Mescal showed his surprise at his Best Actor nomination in a sweet post shared by his younger sister, Nell. In the Instagram post, the 26-year-old and his family are seen freaking out on a group FaceTime call, which Nell captioned, "How did this happen."
The 2023 Academy Awards will take place on March 12 at the Dolby Theatre in Los Angeles and broadcast live.
Cover photo: Collage: Screenshot/Instagram/@jamieleecurtis & @nellmescal