Pete Davidson to join Miley Cyrus in hosting NBC's live New Year's Eve special
Miami, Florida – There's about to be a New Years Eve-inspired Party in the USA!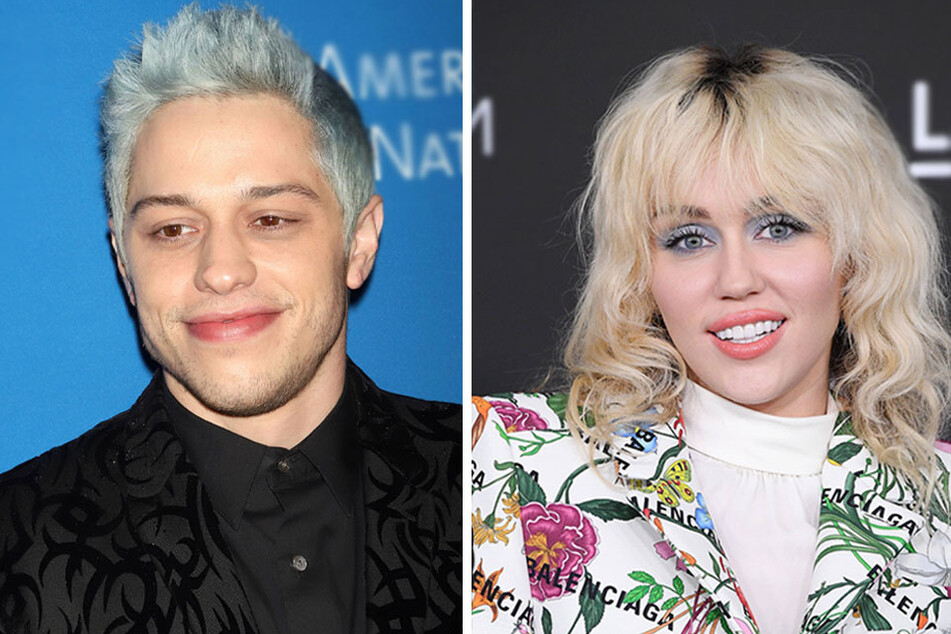 On Monday, it was announced that Miley Cyrus would be hosting a live NBC and Peacock New Year's Eve special, aptly called Miley's New Year's Eve Party, that will feature Saturday Night Live's Pete Davidson (28) as her co-host.

The special was crafted by SNL creator and executive producer Lorne Michaels, who will produce the television special, as well.
Miley's New Year's Eve Party will take place in Miami, Florida, and will be broadcast live on NBC and the network's steaming platform, Peacock.
NBC promises to deliver a star-studded lineup of celebrity guests and musical performances that will be announced in the weeks to come.
"In what is sure to be an exciting and fun evening, we are looking forward to partnering with Lorne Michaels and ringing in 2022 with a night of incredible entertainment, led by Miley and Pete," said Jen Neal, NBCUniversal executive vice president of live events, specials and E! News, according to Variety.

The news comes nearly one week after Cyrus' 2020 album, Plastic Hearts, was snubbed by the Grammys, failing to garner even one nomination.
But the lack of recognition from the recording academy won't be slowing the music artist down, as she's currently gearing up to hit several festival stages in 2022, such as Lollapalooza in both Buenos Aires, Argentina and São Paulo, Brazil.
The 29-year-old will also be hitting the 2022 Bud Light Super Bowl Fest stage in February, along with artists like Halsey, Machine Gun Kelly, Blake Shelton, and Gwen Stefani.
Though he's not a touring musician, Davidson's hands have been full in recent weeks, as rumors broke that the comedian was dating none other than Kim Kardashian.

While one could imagine that dating a Kardashian might be time-consuming in and of itself, Davidson seems to have enough free time to link up with Cyrus for her New Year's Eve special.
Miley's New Year's Eve Party will air live on December 31 from 10:30 PM to 12:30 AM EST on both NBC and Peacock.
Cover photo: Collage: IMAGO/Starface & PA Images