Post Malone casually drops a big personal news combo!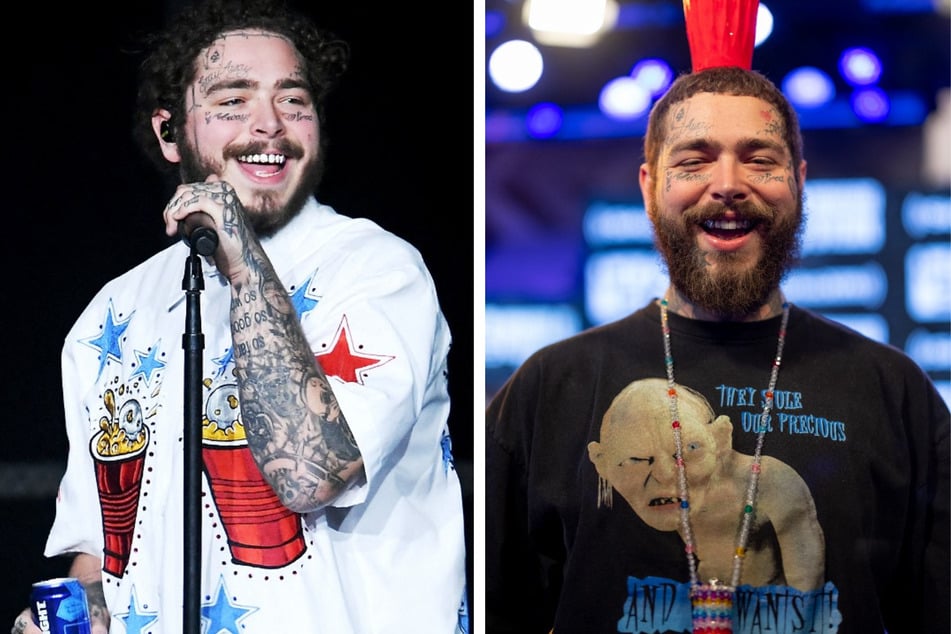 Stern had asked the star about what his typical recording process has been like while putting together his new record when the conversation took a sudden turn.
"I woke up at... 2:30 in the afternoon, I went, and I kissed my baby girl, and then I went and played some—"
"Are you referring to your girlfriend, or you have a baby?" Stern said, cutting him off.
"No, that's my daughter," Malone said, confirming that the child he announced he was expecting last month is already here – and it's a girl!
Malone also went on to reveal that his long-term girlfriend is now actually his fiancée!
The Congratulations rapper is notorious for keeping his personal life and relationship on the down low, so there wasn't much more tea to be spilled on the subject.
In May, Malone said he was excited for this next chapter in his life. "Time to take care of my body and my family and friends, and spread as much love as we can every day," he said.
Cover photo: Collage: KEVIN WINTER/GETTY IMAGES NORTH AMERICA/Getty Images via AFP & Emma McIntyre/GETTY IMAGES NORTH AMERICA/Getty Images via AFP