Rapper Tekashi 6ix9ine offers questionable weight loss advice after huge transformation
New York, New York - Rapper Tekashi 6ix9ine is once again making headlines – this time, with his body.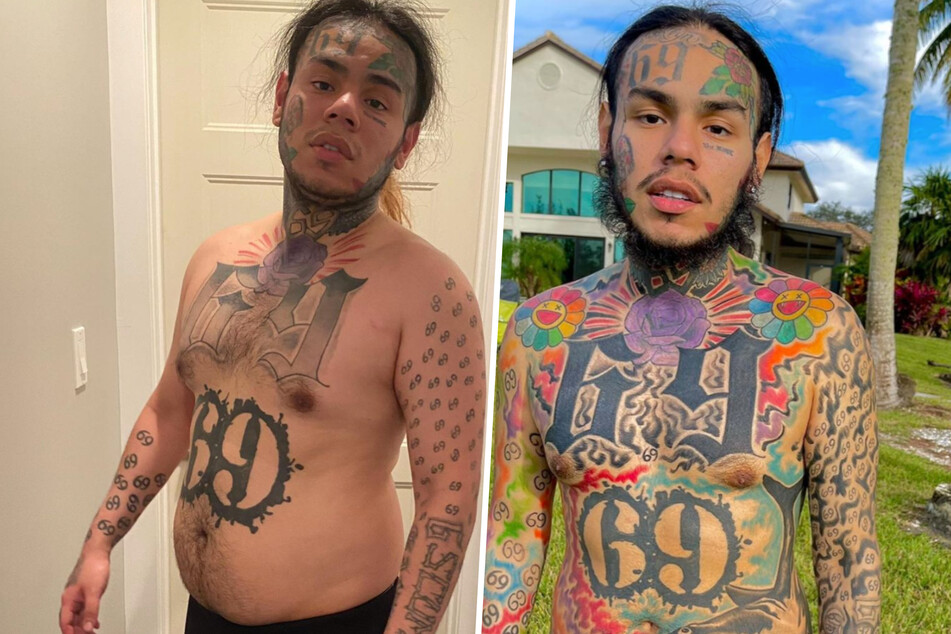 In December 2019, the rapper was sentenced to two years in prison after he infamously snitched on the Nine Trey Gangsta Bloods gang.
He was released in April 2020, amid the coronavirus pandemic, and was ordered to serve another four months on house arrest.
In those, the musician, who's real name is Daniel Hernandez, couldn't stay away from his guilty pleasure. "I was eating Chinese food twice a day every day on house arrest," he said on TMZ Live.
And that led to his quarantine gain of 70 pounds!
As soon as the arrest was over, however, he was determined to get back to his normal weight and so he did – within only a few months. But how in the world did he manage that?
The rapper advices his fans to work out and stop eating!
"In the chaos of everything that is going on in your life, tell yourself 'I control what happens in my life' do NOT let anyone tell you that things you want it's not possible, that's FALSE," 6ix9ine captioned his weight loss journey pictures on Instagram.
On TMZ, he then gave his fans some really questionable advice: "Literally how you lose it, starve yourself and work out, starve yourself and work out, starve yourself and work out."
The fact that his statement could possibly be incredibly dangerous doesn't really seem to bother the rapper. He simply smiles at the camera.
However, he admitted that he still allowed himself cheat days. "I'm not gonna lie, every three days I was cheating. My kryptonite is gushers. I would eat gushers like every three days… I can't survive without gushers."

Cover photo: Instagram/Screenshot/6ix9ine