Remains of John Legend's baby come home: young daughter makes moving gesture
Los Angeles, California - One last journey, before it even had a chance to truly begin – Chrissy Teigen and John Legend recently suffered a terrible tragedy when they lost their baby at the beginning of October. Now, little Jack's remains have come home – and daughter Luna had a heart-melting welcome prepared.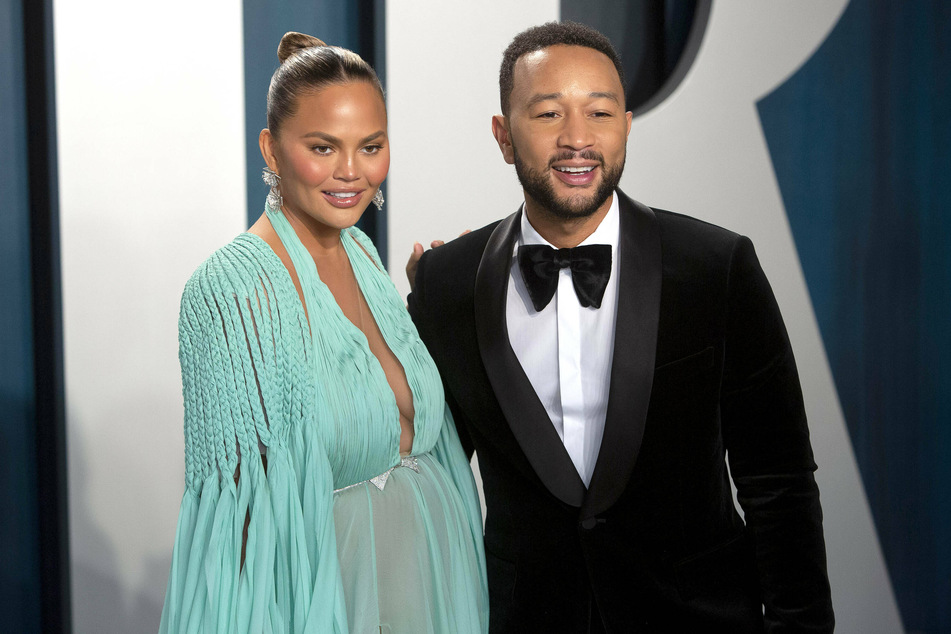 On Instagram, Chrissy Teigen shared a video of the little white box that contains the ashes of baby Jack. But the final resting place won't be a lonely one – a toy bear will always be there to offer protection.

Little Jack now has a central place in the famous couple's home, along with the two siblings that sadly never got to meet him: Luna (4) and Miles (2). It was all a moving example of a family coming to terms with the devastating experience of losing a child.
In the video, Teigen reveals her unexpected source of comfort. Luna had a special welcome all worked out. "Luna put a little therapy bear around him and the best part is I came down and she gave him a piece of her favorite snack, a tiny piece of Pirate's Booty. She's amazing," the proud mom said.
It's an innocent yet powerful gesture that shows how kind and emotionally intelligent little Luna is.
Chrissy Teigen on Instagram: "Our house is very open about life, death, grief."
Along with the video, Teigen wrote: "Our house is very open to life, death, grief, everything really. we try to explain things well and answer every question imaginable in a beautiful, spiritual, but literal way."
Acknowledging that the post could be seen as "weird", she nonetheless wanted to share this special occasion with the countless fans who gave their support throughout this trying time. Many responded with uplifting words. One user wrote: "This is beautiful and heartbreaking and heartwarming all at once. Thank you for sharing this."
Another added: "Not at all weird. I'm sure you are helping so many women by writing posts like this. Thank you for always being so transparent."
Going public seems to help the couple heal the wounds. At the Billboard Music Awards, John dedicated the song Never Break to his wife – an ode to her strength that carried them through the "highest highs and lowest lows".
Cover photo: imago images / Future Image/ xR.xWagnerx/xFuturexImage