John Legend in tears as he sings for Chrissy and their unborn baby
Las Vegas, Nevada - John Legend provided the most emotional moment of the Billboard Music Awards ceremony on Thursday, when he dedicated his song Never Break to his wife, who recently lost their unborn baby.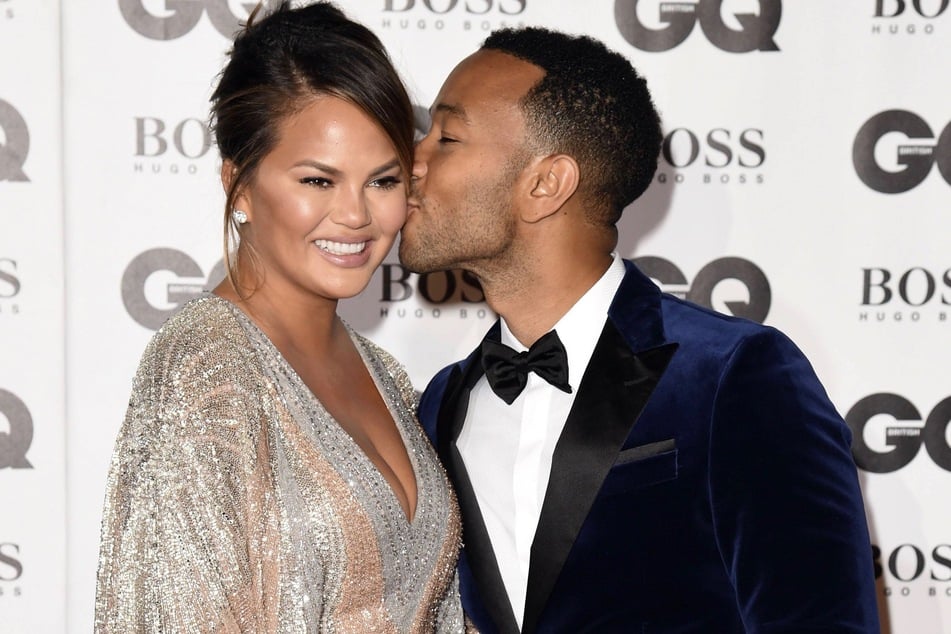 In early October, the 41-year-old and his partner Chrissy Teigen (34) announced that they had lost their child.

"We are shocked and in the kind of deep pain you only hear about, the kind of pain we've never felt before," the model wrote in a heart-wrenching post on Instagram.
Her husband now let the whole world participate in his grief. He turned his performance at the award show into an incredibly intimate moment and he dedicated his emotional song Never Break to Chrissy and their little angel in heaven.
When Legend sat down at the piano and sang the words "We will never break / Built on a foundation / Strong enough to stay", he put in all the pain, grief, and admiration he has been feeling since suffering the shattering blow.

His soft, melodic voice immediately enchanted the entire audience and as the singer shed a tear or two on stage, there was barely a dry eye in the house.

"I'm in awe of the strength you've shown through the most challenging moments"
Legend and Teigen met and fell in love on the set of the music video for the single Stereo (2009). They got married in 2013, and three years later their first child Luna Simone was born. Little Miles Theodore followed in 2018.
But tragedy struck as Teigen lost the couple's third child in the sixth month of her pregnancy.
On Instagram, the singer posted a video of his performance at the Billboard Awards and tried to put into words what he was feeling.
"I wrote this song because I have faith that as long as we walk this earth, we will hold each other's hands through every tear, through every up and down, through every test," Legend wrote.
"I love and cherish you and our family so much. We've experienced the highest highs and lowest lows together. Watching you carry our children has been so moving and humbling. I'm in awe of the strength you've shown through the most challenging moments," he continued.
"What an awesome gift it is to be able to bring life into the world. We've experienced the miracle, the power and joy of this gift, and now we've deeply felt its inherent fragility."
Cover photo: imago images / Future Image International