Scott Disick can't help but keep up with Kourtney Kardashian's latest romance: "It hurts me"
Calabasas, California – In a plot twist fans have been hoping for, Scott Disick spoke his truth about having jealousy issues with ex Kourtney Kardashian talking to, flirting with, and dating other men.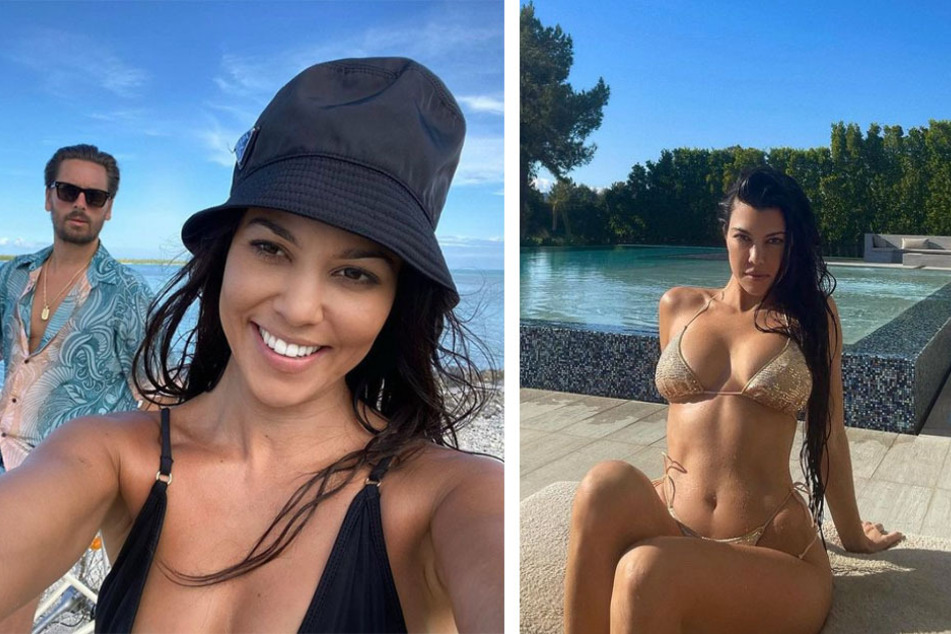 In a sneak peek of the upcoming episode of Keeping Up With The Kardashians, Scott confessed he hates to see Kourtney act out in flirtatious ways and share boastful PDA photos with other men.
Given Scott's dating history, it was quite the revelation.
Regardless, the father of Kourtney's three children remained adamant about his feelings, saying, "It hurt me when you were with somebody else, and waking up to looking at pictures of you with this guy you were dating."

At the time the clip was filmed, both Scott and Kourtney were enjoying the single life, making it a logical and easy move for the two to link up and give their love another college try.
Despite his sincerity in their poolside conversation, the 42-year-old wasn't convinced of his seriousness – responding to his heartfelt confessions with sarcasm and belittling statements.
After Scott told her he was jealous of seeing her with "any and every guy," the Poosh founder shot back with, "Around another human that I'm not flirting with?"
Kourtney's half-hearted efforts at easing Scott's concerns didn't seem very successful, as the 37-year-old pressed on.
He confessed to his ex flame that anytime she dates someone, he feels like he has to act different – and he doesn't like it.
Finding love that was once lost
The two are currently both in their own respective relationships but still remain close friends, with Scott even joining in on the Kardashian clan's family vacations.

A key difference is that Scott hasn't been flaunting his new love the way Kourtney shamelessly has been.
The eldest Kardashian sister has been sharing more posts recently with her new iconic drummer beau Travis Barker, breaking the internet with Instagram posts of her hand against his heavily inked body and her lavish birthday gifts this weekend.
Things seem to be getting serious between the two, with Barker sporting a new tattoo of his leading lady's name on his stomach.
As for Scott and his freshly-dyed pink hair – he and his 19-year-old model girlfriend Amelia Gray seem to be staying low-key. The pair has yet to share any photos or videos together.
Still, when it comes to Kourtney and Scott, the book will never be fully closed.
Cover photo: Collage: Instagram/Screenshot/kourtneykardashian (2)