Travis Barker spoils Kourtney Kardashian with an unbelievable birthday gift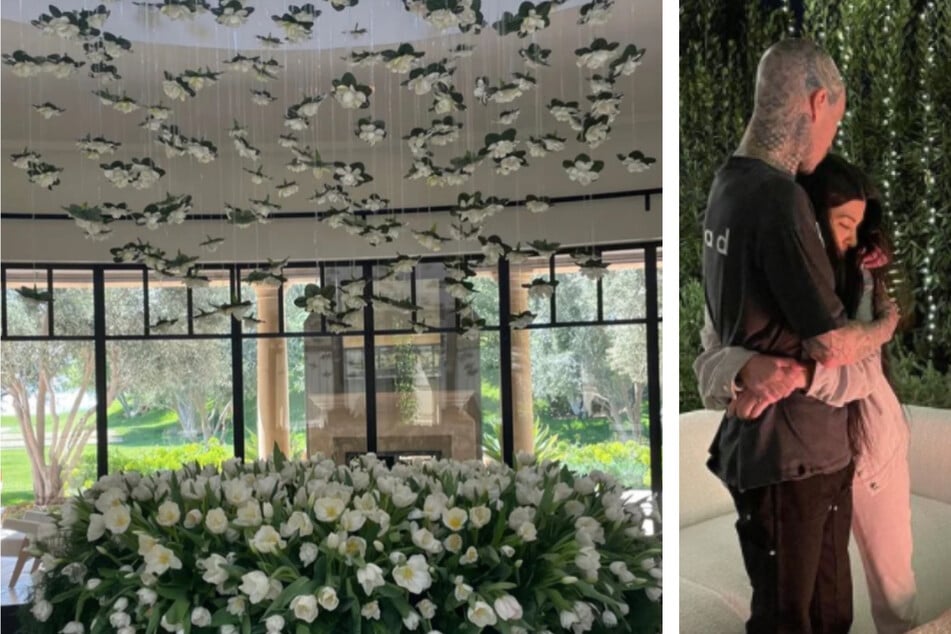 This weekend, the Blink 182 drummer's over-the-top displays were in full bloom for his reality star girlfriend - which come just weeks after getting her name tattooed across his chest!
The head-over-heels musician gifted Kourtney a gigantic flower arrangement of white tulips overflowing from a vine-covered vase, with individual suspended gardenias hanging from the ceiling of her house.

"My entire house smells yummy," the birthday girl said on Sunday, as she shared a photo of the massive display of her "favorite flowers."
Even her billionaire sister Kim was stunned by the floral display.
"This is so beautiful. I've never seen anything like this," Kim said as she captured the incredible arrangement on her own Instagram Story. (She also later re-posted a birthday card to her sister in which she mistakenly thought Kourtney was turning 41 instead of 42!)
"I'm glad I didn't send flowers," a friend of Kourtney's jokingly posted in response.
The boyfriend-of-the-year followed up with an Instagram Story of the couple sharing a cake as Kourtney's "first birthday wish" to ring in her 42nd year.
Later on Sunday, he posted a photo of himself with Kourtney's sandy booty on the beach – leading fans to believe they did some steamy celebrating in the sun.
"I F**KING LOVE YOU! YOU'RE A BLESSING TO THIS WORLD," Travis (45) captioned a loud-and-proud birthday tribute to his lady. It was accompanied by brand new PDA-filled photos, including one of Kourtney sucking his thumb.
Famous friends love Travis' displays of affection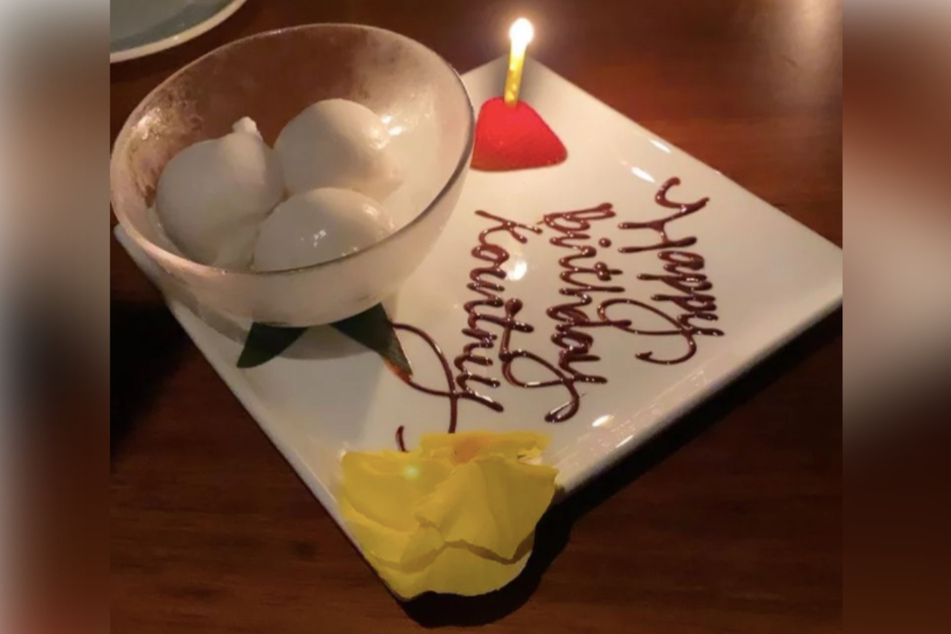 Celeb friends responded to the smitten kittens.
"Wow y'all are so hot it's stupid," Demi Lovato wrote on Instagram.
"The Duke and the Duchess!!! Bridgerton vibes," sister Khloé Kardashian commented. (Kim also posted about her Bridgerton binging this weekend, so it looks like the show has gained some family fandom!)
Singers Charlie Puth and Yungblud simply posted emojis of admiration for the sexy birthday wishes.
Kourtney and Travis' fling has fired up on social media since dropping the news of their new love on Valentine's Day. This weekend's birthday antics have surely heated up their whirlwind romance.
Cover photo: Instagram/Screenshot/travisbarker