Seth Rogen takes "slight ownership" of curing Kanye West's antisemitism
Los Angeles, California - Actor Seth Rogen was asked his thoughts about how Jonah Hill cured Kanye "Ye" West of his antisemitism, and he couldn't help but take a bit of credit for it.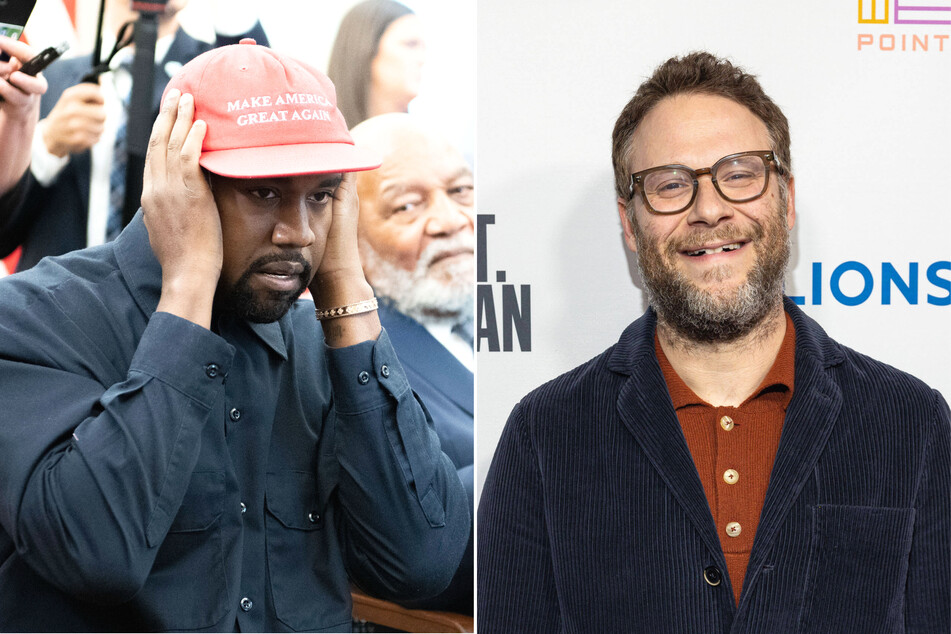 In a recent interview with CinemaBlend, Rogen was asked if he was "jealous" of his fellow Jewish actor and close friend, which caused him to burst out in laughter.
"You know what? [Jonah Hill] can have it," he said, cracking up. "Happy to be left out of that one. But you know what? Good! Cured!"
"They should send that movie around the world, let everyone watch it!"
In a bizarre Instagram post, West recently claimed that watching Jonah Hill in the 2012 film 21 Jump Street made him "like Jewish people again."
The film, which stars Hill with Channing Tatum as cops that go undercover at a high school to bust a drug ring, has absolutely nothing to do with Hill's Jewish heritage.
Rogen seems to think that maybe West found enlightenment through the movie's comedic writing, which he lent a helping hand with.
"I wrote some jokes for that movie, so I feel slight ownership," he added.
Most reactions to west's apology were negative, including that of the watchdog group StopAntisemitism, which argued "his antisemitic tirades continue to have a dangerous trickle-down effect of hatred against Jews."
Cover photo: Collage: IMAGO / MediaPunch & Cover-Images