Kanye West says a Jonah Hill movie made him "like Jewish people again"
Los Angeles, California - Rapper Kanye "Ye" West seems to be turning over a new leaf, as he shared on social media over the weekend that he is no longer antisemitic thanks to a beloved Jewish actor.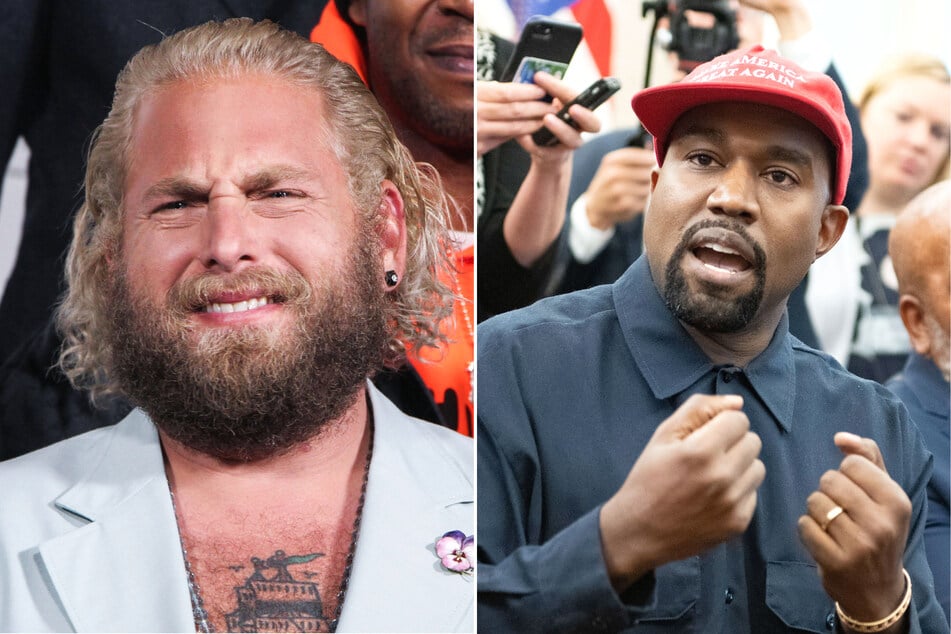 Ye was infamously declared one of the worst antisemites for his hate speech last year. Yet he now claims to be making a turnaround.
On Friday, the embattled star made a bizarre return to Instagram, sharing a film poster for the 2012 movie 21 Jump Street, and the closest thing to an "apology" that Ye could muster.
"Watching Jonah Hill in 21 Jump Street made me like Jewish people again," Ye shared.
The film features Hill and Channing Tatum playing cops that go undercover as high school students to shut down a drug ring.
While Hill is Jewish, it's not at all a theme of the film. But it has apparently still managed to get Kanye to practice some level of self awareness.
"No one should take anger against one or two individuals and transform that into hatred towards millions of innocent people," he poignantly shared.
But, of course, he had to take it all back by seemingly absolving himself of any wrongdoing.
"No Christian can be labeled antisemite knowing Jesus is Jew," Ye added.
Hill may have inadvertently helped Kanye turn over a new leaf, or develop a man crush, as the rapper added, "Thank you Jonah Hill I love you," as a sign-off to his post.
Kanye West's antisemitic comments vs. the Jewish community
Back in October, Ye randomly shared on Twitter that he was going to go "death con 3 on Jewish people."
After receiving an immense amount of backlash, Ye continued to shamelessly make even more offensive comments about the Jewish community in public. It caused him to get banned from multiple social media platforms and get dropped from several high-profile business deals.
Jonah Hill still hasn't responded to Kanye's comments... and probably won't.
Cover photo: Collage: IMAGO / NurPhoto & ZUMA Wire