Taylor Swift gets an emotional shout-out from Stevie Nicks
Atlanta, Georgia - Taylor Swift can count quite a music legend among her many fans, as Stevie Nicks recently revealed the powerful impact one of Swift's songs has had on her.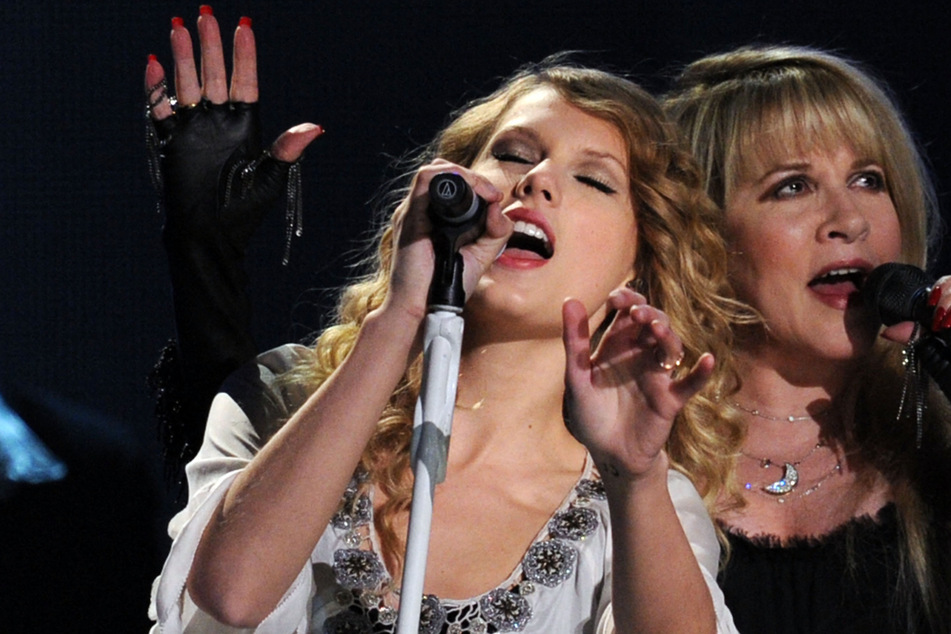 While performing in Atlanta on Monday night, Nicks gave a moving shoutout to the 33-year-old singer.
As it turns out, one of the songs from Swift's latest album, Midnights, has resonated deeply with the 74-year-old Fleetwood Mac musician.
"Thank you to Taylor Swift for doing a favor for me, and that is, writing a song called You're on Your Own, Kid," Nicks said. "That is the sadness of how I feel."
She continued on to explain that she connected to the song as she grieved the death of her bandmate, Christine McVie, who passed away at the age of 79 last November.
"The two of us were on our own, kids," the Edge of Seventeen singer said. "We always were. And now, I'm having to learn to be on my own, kid, by myself. You helped me to do that. Thank you."
The Midnights track holds the fifth spot on the album, which, in Swift's tradition, is the most emotional song on the record.
Swifties soon took to social media to gush over the praise from one of the industry's most iconic performers.
Taylor Swift and Stevie Nicks fans gush over their crossover
"oh my god …… stevie nicks listens to taylor swift and relates to her songs i'm literally holding back tears what the f**k my favorite songwriters !!!!" one fan said.
"Legend thanking another legend in the industry," another wrote.
Swift and Nicks previously teamed up for a performance of Fleetwood Mac's Rhiannon and Swift's You Belong with Me at the 2010 Grammy Awards.
Cover photo: KEVIN WINTER / GETTY IMAGES NORTH AMERICA / GETTY IMAGES VIA AFP