Taylor Swift serves up inspiration at NYU commencement ceremony
New York, New York – Leave it to Taylor Swift to turn an honorary doctorate and NYU commencement ceremony into an inspirational show!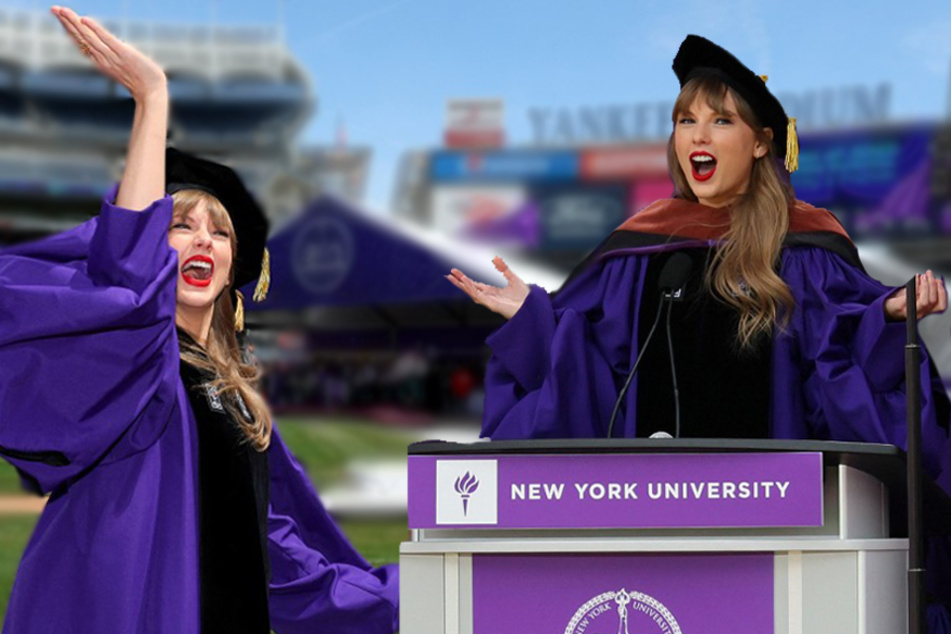 The 32-year-old was the official guest of honor at the university's spring graduation ceremony at Yankee Stadium, where she also received an honorary fine arts doctorate.
When a commencement speech by the Grammy-winning music artist starts with "let me just say welcome to New York, it's been waiting for you," you know it's going to be legendary.
That's how Taylor kicked things off at NYU's spring commencement ceremony for the class of 2022, and it'd be a lie to say it didn't get Swifties in their feels.
"I can't stop crying I absolutely adore you forever and ever," one NYU graduate wrote on Twitter, while another simply declared, "I'M EMOTIONAL OK."
In typical Taylor Swift fashion, it wasn't just her TikTok showcasing a sweet moment of her dad snapping a few pics of her clad in a purple and black cap and gown that turned heads, but also the words she eloquently spoke to NYU's graduating class.
"I know it can be really overwhelming figuring out who to be, and when," she said. "Who you are now and how to act in order to get where you want to go. I have some good news: it's totally up to you. I also have some terrifying news: it's totally up to you."
Taylor Swift dishes out life hacks to NYU's class of 2022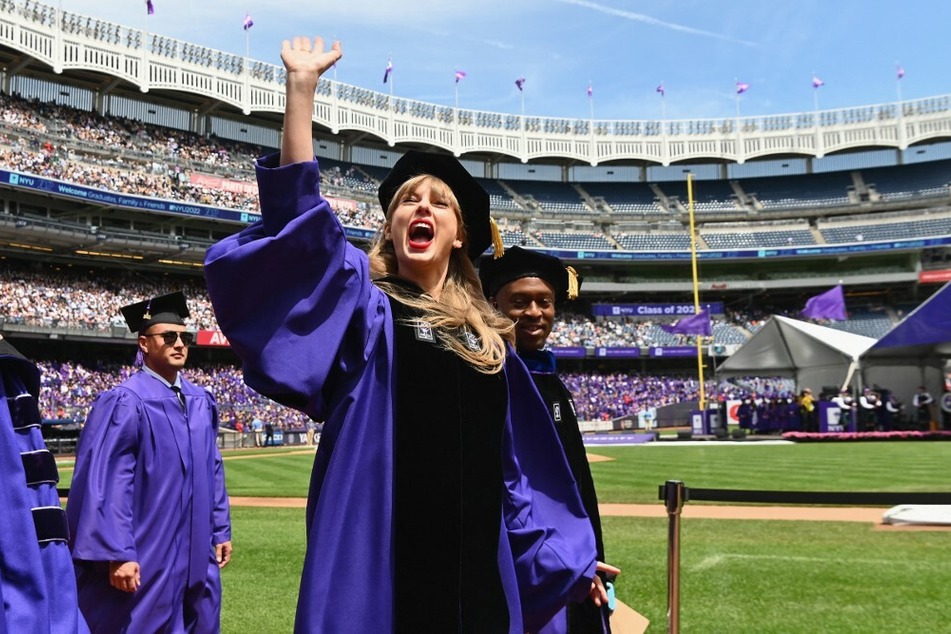 The multi-faceted music artist also took time to show her family some much-deserved love, saying, "I know that words are supposed to be my 'thing,' but I will never be able to find the words to thank my mom and my dad, and my brother, Austin, for the sacrifices they made every day."
She continued to thank "all the incredible parents, family members, mentors, teachers, allies, friends and loved ones here today who have supported these students in their pursuit of educational enrichment."
Though Taylor was sure to not impart any "unsolicited advice" onto the graduating class, she shed light on some "life hacks" she's picked up along the way.
The first: embrace the cringe.
"No matter how hard you try to avoid being cringe, you will look back on your life and cringe retrospectively. Cringe is unavoidable over a lifetime. Even the term 'cringe' might someday be deemed 'cringe,'" she stated.
The second: never hide your enthusiasm.
"Never be ashamed of trying. Effortlessness is a myth," the singer quipped. "The people who wanted it the least were the ones I wanted to date and be friends with in high school. The people who want it most are the people I now hire to work for my company."
The third: don't let mistakes consume you.
"I'm not gonna lie, these mistakes will cause you to lose things. [What] I'm trying to tell you [is] that losing things doesn't just mean losing. A lot of the time, when we lose things, we gain things, too," Taylor said.
While Swifties rave on Twitter about how "proud" they are of "everything [Taylor's] accomplished," it's safe to say this is a day the This Love singer will never forget.
Cover photo: Collage: Dia Dipasupil / GETTY IMAGES NORTH AMERICA / Getty Images via AFP