Taylor Swift's "chaotic surprise" announcement leads to wild fan theories
New York, New York - It's officially release week for Taylor Swift's highly-anticipated Midnights and her latest social media post has sent Swifties into a complete frenzy.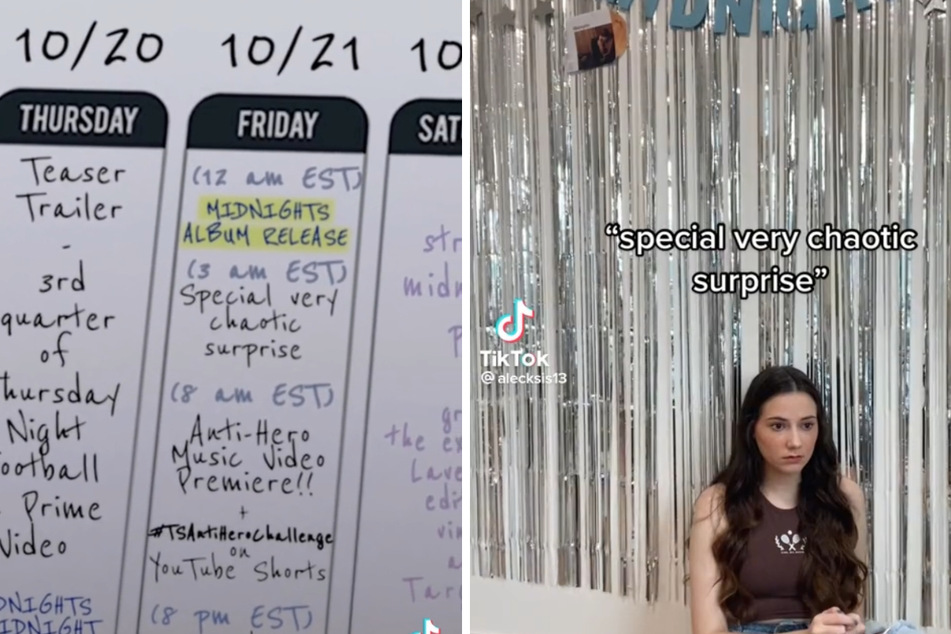 At midnight on Monday, the 32-year-old revealed a timetable of her meticulously planned out release week.
But one particular entry on the schedule had her fans scrambling for answers.
After the new album is released at midnight sharp on Friday, Swift revealed that she will be announcing a "special very chaotic surprise" at 3 AM EDT.
Naturally, Swifties spiraled on social media with frantic theories about what exactly the singer would want to announce at that hour, in such a "chaotic" fashion.
Taylor Swift may announce a highly-anticipated tour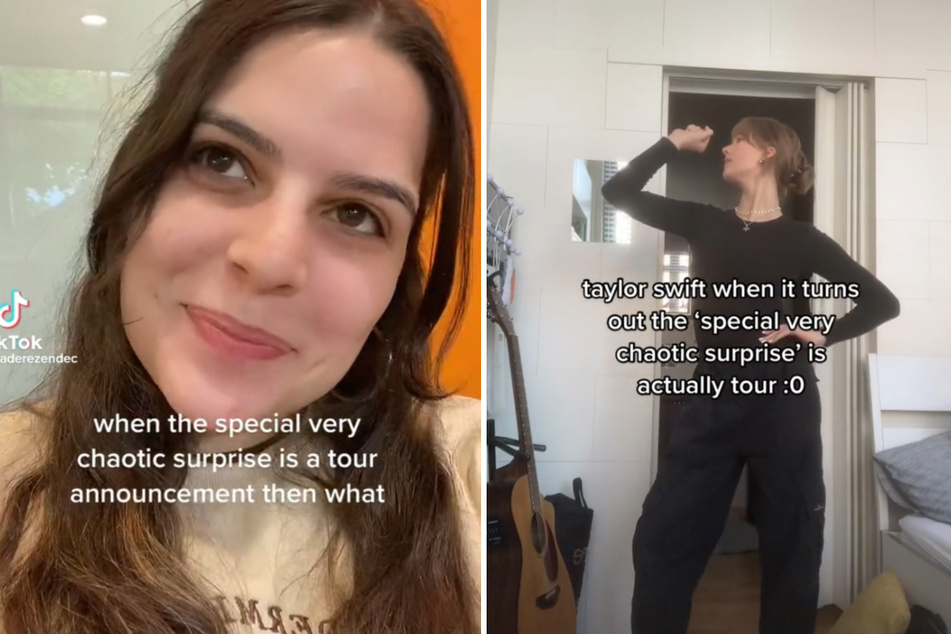 By far the most popular theory is that Swift will be announcing a tour.
For the past months, rumors about the star's next tour have been a pervasive presence in the fandom, and many believe that this surprise announcement must be the long-awaited confirmation.
This would be the first since 2017's Reputation Stadium Tour, since Lover Fest was canceled in 2020 due to the Covid-19 pandemic. The release of Midnights means Swift has put out six albums since her last tour.
Fueling fan theories was Nathan Hubbard, who previously served as CEO of Ticketmaster. Hubbard tweeted, "*chaotically* surprise!" shortly after the pop star posted the release week schedule.
The music executive clarified the remark six hours later, writing: "(stop it. I know nothing.)."
But some fans argue that the 3 AM time slot makes such an important announcement unlikely.
Taylor Swift might be planning a sister album for Midnights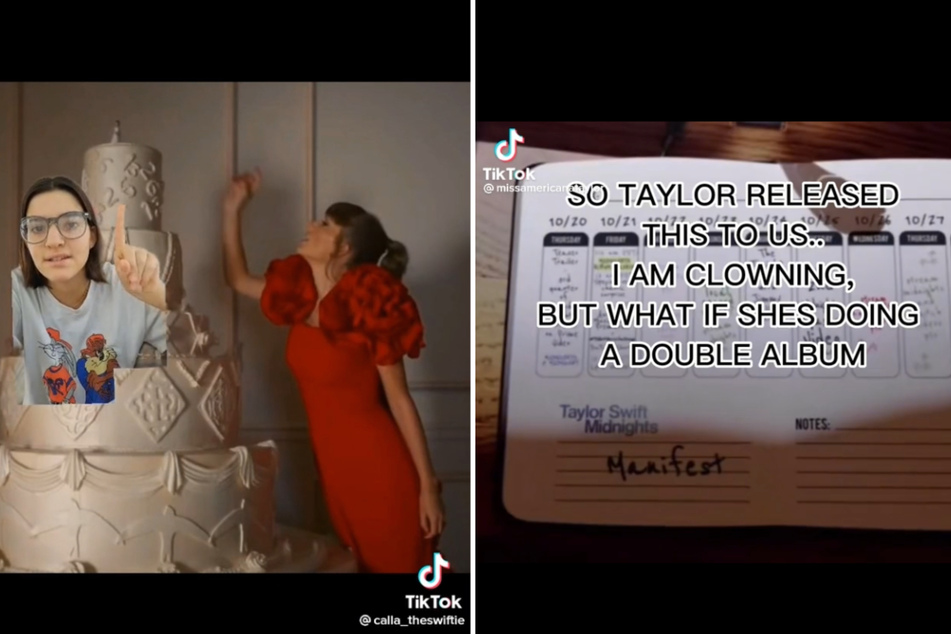 Somewhat less likely, but still popular among Swifties, is the theory that Midnights will have a sister album, much like Evermore was for Folklore.
Since the announcement is scheduled for midnight on the West Coast, this has led to some fans thinking that the timing is perfect for another album.
Some older Easter eggs have been brought up as incredibly esoteric evidence for the theory. The music video for I Bet You Think About Me features a wedding cake with both 13 and 26. 13 is famously Swift's favorite number, but many were unsure why 26 was featured.
Midnights has 13 tracks, so some are speculating that it will be a double album and that the singer will announce 13 more track, for a total of 26.
And of course, let's not forget the opening line of I Bet You Think About Me: "3 AM and I'm still awake."
Taylor Swift fans speculate about a documentary announcement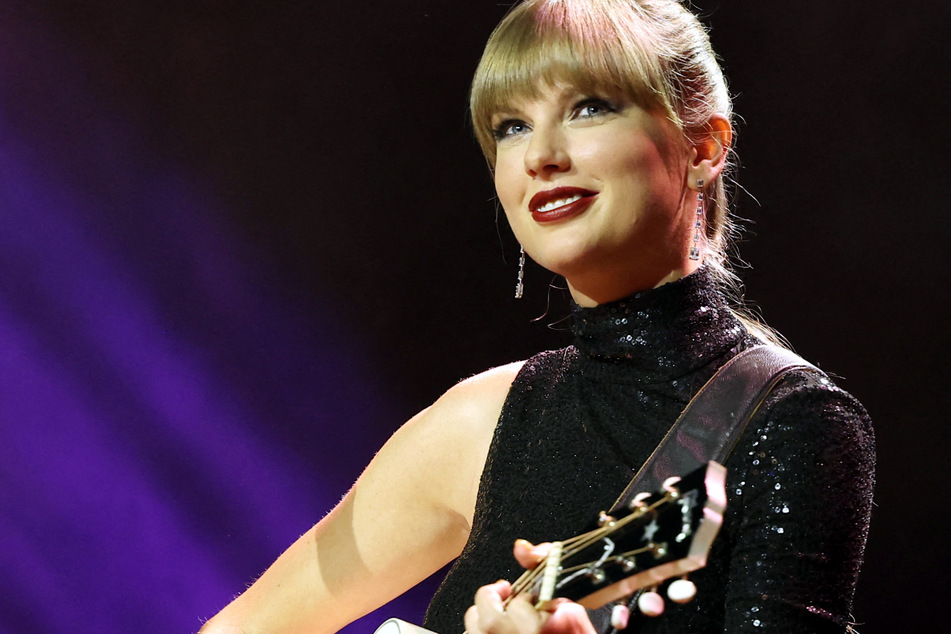 A third popular theory surrounding the announcement is that Swift will reveal a documentary about Midnights.
The pop star previously made a documentary for Netflix, Miss Americana, which followed her as she made Lover.
In 2020, Disney+ released Folklore: The Long Pond Sessions, which featured performances and explanations of each song on the album.
The relationship between Swift and Netflix soured after one of the streaming service's original shows, Ginny & Georgia, took a shot at the singer's dating history. Swift slammed Netflix on Twitter, calling the joke "misogynistic."
But Disney+ is always an option, especially since the platform typically releases new content at 3 AM EDT.
Thankfully, fans only have a few more midnights to spend anxiously awaiting Swift's reveal.
Cover photo: collage: screenshot/TikTok/@taylorswift & @alecksis13