Taylor Swift breaks Easter egg tradition with latest Midnights clue
New York, New York - Breaking from tradition, Taylor Swift gave fans the ultimate Midnights Easter egg that wasn't much of an Easter egg after all.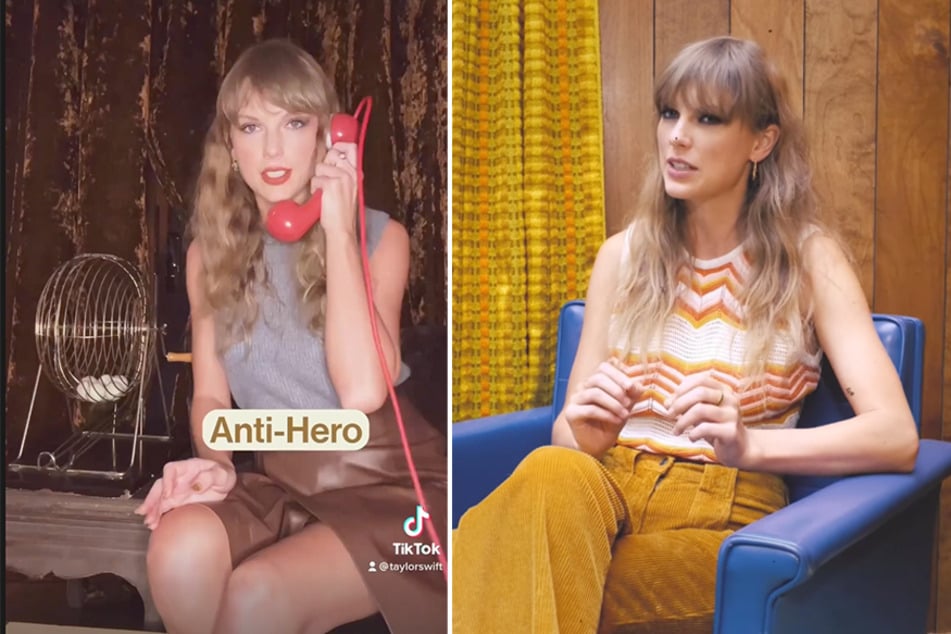 It's one thing to subtly hint at a song title or a specific track's meaning, but it's another to straight up give people a detailed breakdown about a song's creation.
Swift has historically done the former with "Easter eggs," or hidden clues. Such hints have come in the form of sporadic TikToks, cryptic Instagram captions, and calculated cameos.
But the Don't Blame Me singer is seemingly changing her approach as the October 21 release date of her surprise album Midnights swiftly (see what we did there?) approaches.
In addition to the latest "Midnights Mayhem With Me" video segment in which Swift revealed the title of track 3 is Anti-Hero, the Grammy-winning artist blessed Swifties with another video breaking down exactly why the track is "one of my favorite songs I've ever written."
Speaking about the song while clad in a retro cream and orange zigzag sleeveless top and camel corduroy pants, Swift revealed, "I really don't think I've delved this far into my insecurities in this detail before."
The songstress revealed that she often struggles with how her "life has become unmanageably sized" and also "with the idea of like not feeling like a person."
Then, the 32-year-old giggled awkwardly before bluntly stating: "Don't feel bad for me, you don't need to."
She went on to call Anti-Hero a "guided tour of things I tend to hate about myself," adding, "we all hate things about ourselves."
Swift seldom talks about the creation of a song before it's even been released. But if we're honest, we could get used to the forwardness.
If anything, we're just wondering what Easter eggs we might be missing.
Cover photo: Collage: Screenshot/TikTok & Instagram/taylorswift