Tears of joy: Bella Thorne shares some big personal news!
Los Angeles, California - She said yes! Bella Thorne has announced her engagement to her boyfriend of two years, Benjamin Mascolo. And apparently, there were lots of tears involved..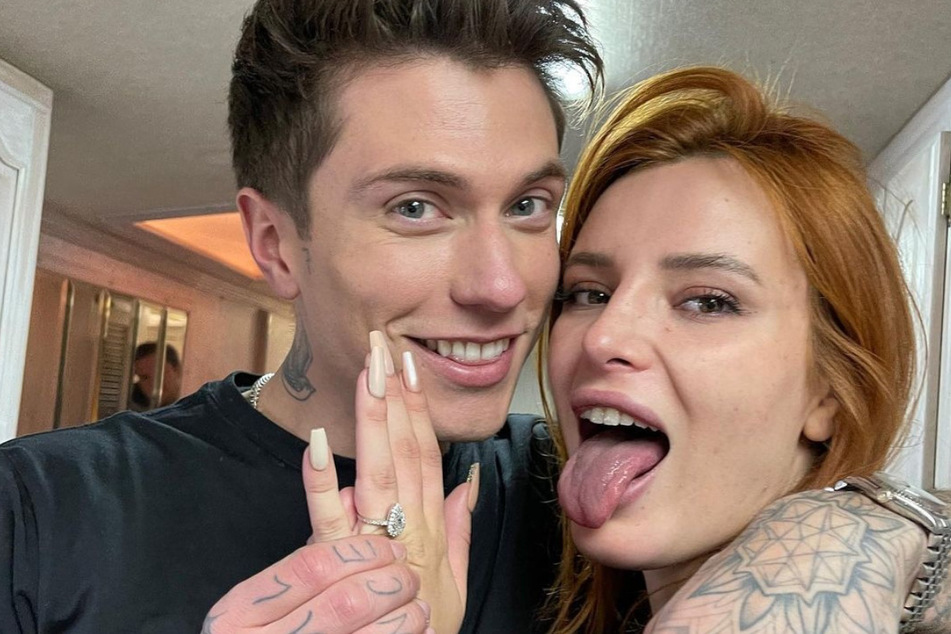 The couple shared the happy news with their fans on social media.
"She said YES," Mascolo (25) wrote with ring and heart emojis. He posted three photos of the couple with her ring finger standing out, wearing a sparkling diamond ring.
Thorne was breaking down in tears of joy in her Instagram stories as she showed off the dazzling ring on her hand.
"I love you so much," the 23-year-old actor said to Mascolo, who was holding the camera. "Thank you for being amazing baby. I love you so much (...) A celebration in Italy and America both," the Benji & Fede musician replied.
"He knows exactly my style," Thorne wrote, alongside another photo of her engagement ring.
The oval shaped ring is surrounded by micro diamonds with a platinum band.
The couple has been dating since 2019 after Throne broke up with Mod Sun.
Cover photo: Screenshot Instagram/Benjamin Mascolo @b3nm (2)