Tom Cruise will never invite this actor over for dinner again!
New York, New York - Tom Cruise had a dinner party with a flurry of star-studded guests, but there is one celeb he will never invite over again!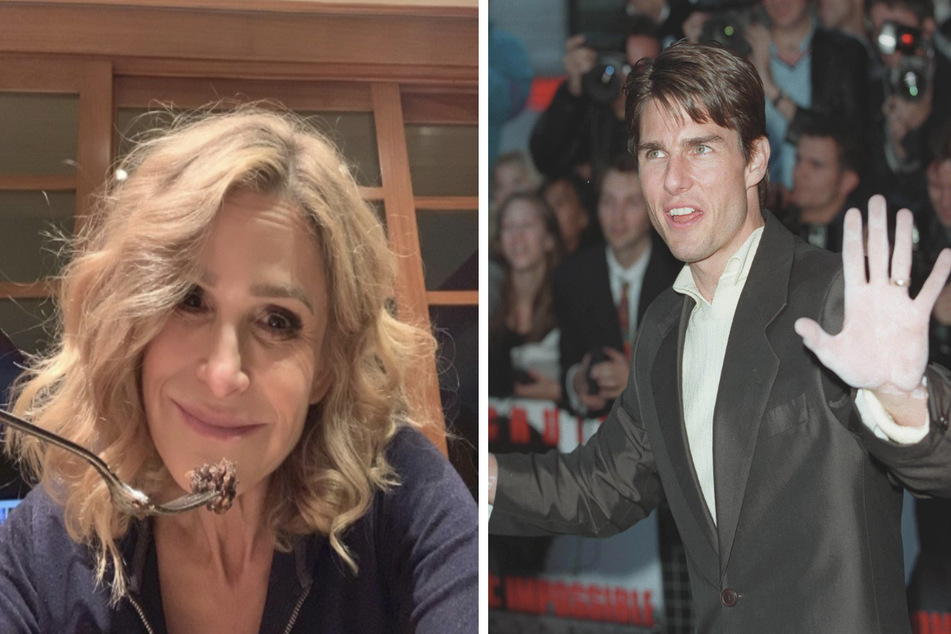 Actor Kyra Sedgwick appeared on Drew Barrymore's new talk show on Wednesday and had lots to say.
Barrymore's CBS show was recently renewed for a second season. She also recently announced a brand-new Drew lifestyle magazine.
The two friends dished about everything from beauty mishaps – when Kyra's "handy" husband Kevin Beacon helped her finish an at-home bikini wax – to dinner parties gone wrong.
"It was a sad moment but it was a funny story," Kyra began, as she recounted the time she embarrassed herself in front of a bunch of famous friends.
Tom Cruise was hosting an exclusive dinner party at his mansion – a type of event she usually doesn't get invited to, Kyra joked.
Bruce Willis, Demi Moore, and Nicole Kidman were among the bunch at the small gathering in the early 90s.
"I was looking around and there was this little button," Kyra said.
She described a strange-looking button over the fireplace mantel that looked out of place. Struck with curiosity, she just couldn't help herself.
"So I pressed the little button," she said. "I thought, maybe something interesting would happen."
The 55-year-old TV and movie actor soon learned that the oddity was actually a panic button! It was meant for Cruise and his family's security and only to be used in extreme situations like a break-in.
Minutes later, the police came to check on things at the house – causing the party to come to an abrupt halt.
"I think there were more than like five squad cars," Kyra admitted as she recalled the mortifying moment.

The star said it was an awkward moment both she and Tom Cruise will never forget.
"I didn't get invited back," Kyra confirmed.
Cover photo: Collage: Instagram/Screenshot/kyrasedgwickofficial & IMAGO / Mary Evans