Tucker Carlson plans to bring TV news to Twitter – and he has Elon Musk's approval
Boca Grande, Florida - Former Fox News host Tucker Carlson has announced that he is making his big comeback on Twitter, and he has CEO Elon Musk's seal of approval.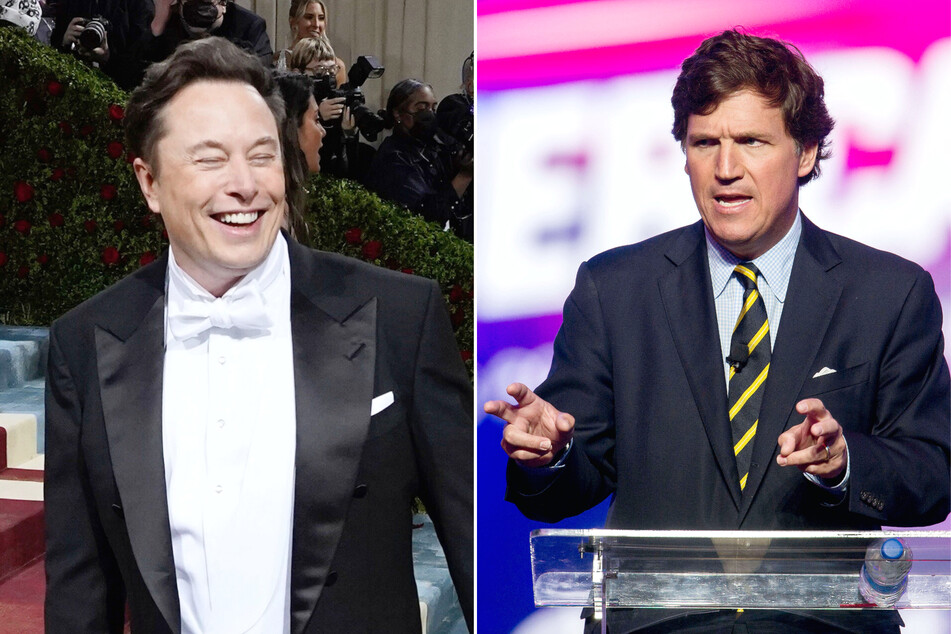 In a brief video clip he tweeted Tuesday afternoon that includes the caption "We're back," Carlson describes Twitter as the last platform "in the world" that allows free speech.
"Twitter has long served as the place where our national conversation incubates and develops," he claims. "Twitter is not a partisan site. Everybody's allowed here, and we think that's a good thing."
Carlson filmed his last show with Fox News on April 21 before the network unexpectedly announced his termination on April 24.
As the biggest host on the network for years, Fox has seen a massive drop in ratings since making the decision, and have yet to properly replace the longtime host.
Carlson seems ready to move on, sharing in his video that soon, he and his team will be bringing "a new version of the show we've been doing for the last six and a half years to Twitter."
As always, the replies to Carlson's tweet were rife with debate, with some posing the idea that Twitter's CEO, who has become known for sharing far-right conspiracies on his platfor and urging users to vote Republican, could be in on it.
Elon Musk defends Tucker Carlson
Elon Musk jumped in on the conversation to defend against Carlson's critics, and to assure everyone that while he approves, his company is not backing the project.
"On this platform, unlike the one-way street of broadcast, people are able to interact, critique and refute whatever he or anyone may say," Musk said.
"I also want to be clear that we have not signed a deal of any kind whatsoever," he continued. "Tucker is subject to the same rules & rewards of all content creators."
Musk added that he hopes "many others, particularly from the left, also choose to be content creators on this platform."
Cover photo: Collage: IMAGO / agefotostock & ZUMA Wire