Vampire Diaries star Claire Holt announces birth of her second child
Los Angeles, California -  The Vampire Diaries actor Claire Holt just gave birth to a beautiful baby girl. Her daughter is called Elle and she is very healthy.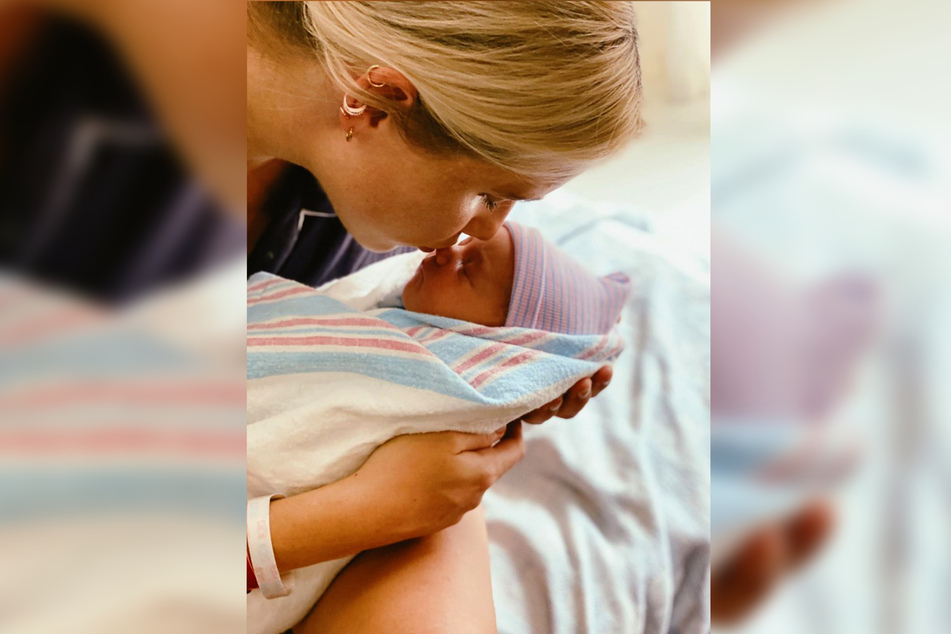 The actor shared the wonderful news with her 5.7 million followers on Instagram on September 14. Her little daughter was born the day before and is fit as a fiddle.
"She's here. Our sweet girl, Elle," Holt wrote.
After 27.5 hours of labor she was finally able to hold her baby daughter - and every second of pain was worth it. Holt said that her heart swelled as soon as her daughter came into the world.
"We are so grateful for our healthy baby and we cannot wait for her to meet her big brother."
The proud dad Andrew Joblon (37) is overjoyed and immediately shared a picture of the happy little family on Instagram. His caption turned into a heartwarming declaration of love to his daughter and Holt, emphasizing how strong his wife is.
The pregnancy hasn't always been easy for the young family. Not was there a pandemic to worry about, Holt was constantly anxious about something going wrong with her pregnancy, as she had suffered a miscarriage in early 2018.
A year after that, she gave birth to her son James but then experienced postnatal anxiety disorders.
The actress just recently posted a picture of her baby-belly with the caption: "I'm excited to meet this little girl but I'm SO anxious about losing it again."

So the news of healthy Elle are even more beautiful and exciting.

Holt married her husband, real estate executive Andrew Joblon, in August 2018. They have been together through thick and thin and can now celebrate their new bundle of joy.
Cover photo: Screenshot/Instagram/claireholt