"We will always love you": Chrissy Teigen and John Legend mourn the loss of their unborn child
Los Angeles, California - Chrissy Teigen shares a lot of her personal life on social media, but her latest post was a particularly intimate glimpse into a family tragedy.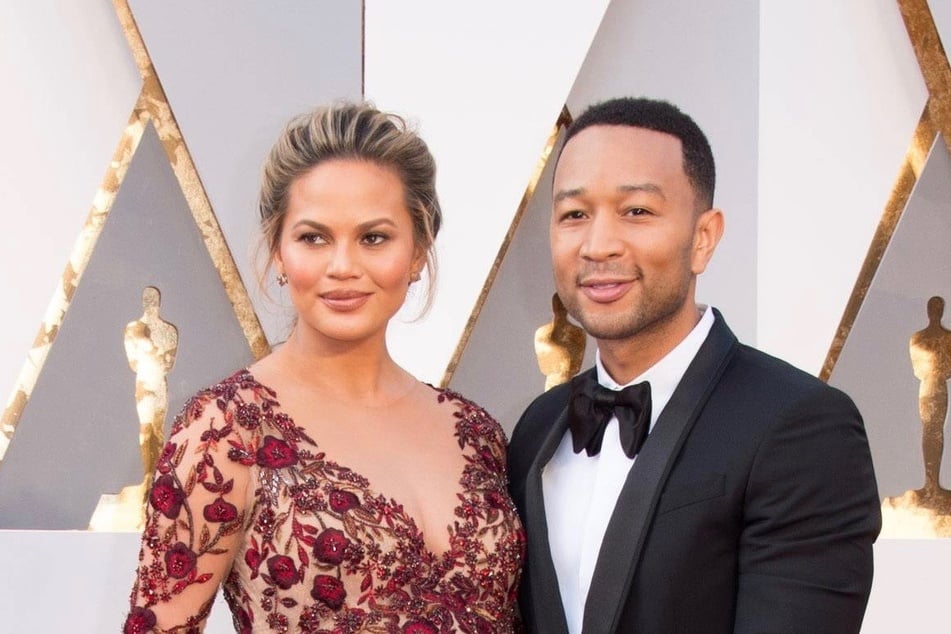 The model announced on Wednesday that she and husband John Legend (40) had lost their child.
"We are shocked and in the kind of deep pain you only hear about, the kind of pain we've never felt before," the 34-year-old wrote in a heart-wrenching post she published on Instagram and Twitter.
"We were never able to stop the bleeding and give our baby the fluids he needed, despite bags and bags of blood transfusions. It just wasn't enough," she continued. Teigen also posted a black-and-white photo of her crying on a hospital bed.
In the past, the couple did not name their children until after they had been born. The couple has a daughter Luna Simone (4) and son Miles Theodore (2).
She explained that this pregnancy was different: "But for some reason we had started to call this little guy in my belly Jack. So he will always be Jack to us. Jack worked so hard to be a part of our little family, and he will be, forever. (...) We will always love you."
Millions of people mourn with Chrissy Teigen and John Legend
Shortly after her initial post she sent another short tweet that said, "Home from the hospital without a baby. How can this be true?"
Millions of Twitter and Instagram users expressed their condolences and support. "We're always here for you and love you guys so much," commented Kim Kardashian (39).
In an Instagram video in mid-September, Teigen had announced that she had been put on bed rest due to pregnancy complications. She has been married to eleven-time Grammy winner John Legend since 2013.
Cover photo: imago images / ZUMA Wire