Ye and Julia Fox confirm whirlwind romance with steamy photoshoot
Los Angeles, California - Julia Fox has dished on her "instant connection" with Kanye "Ye" West and the pair's lavish second date.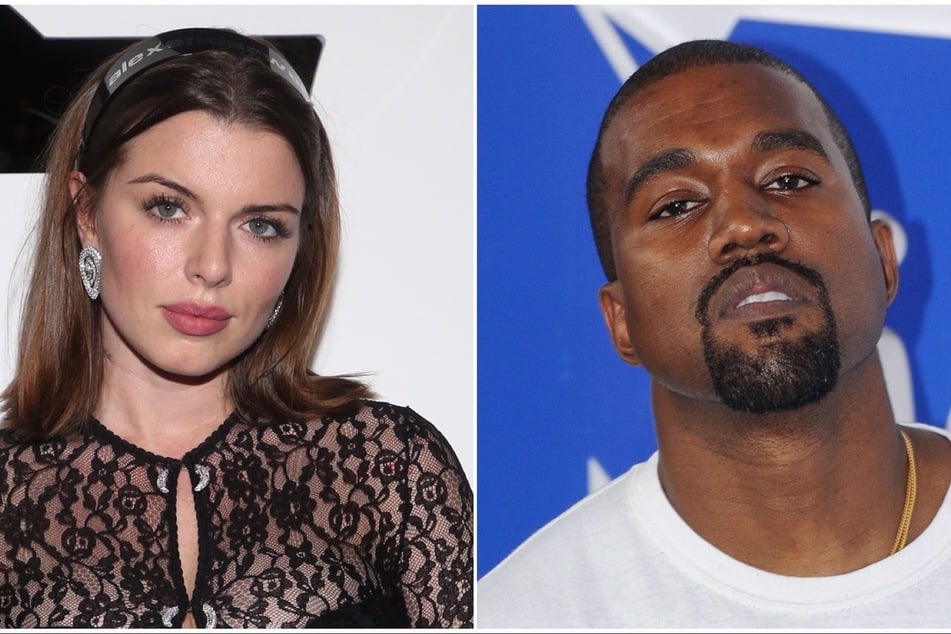 "It was every girl's dream come true," the actor gushed in an expansive article published in Interview magazine.
On Thursday, the outlet published Julia's candid conversation along with the couple's PDA-heavy photos.
The Uncut Gems actor shared that she met Ye on New Year's Eve and the two had an "instant connection."
The twosome were spotted on New Year's Day together in Miami on their first date.
The 31-year-old spilled that she and the rapper "decided to keep the energy going" by flying to New York for their second date, where they attended a showing of Slave Play.
After the show, Ye took things up a notch by directing "an entire photoshoot" at the popular restaurant Carbone.
For the shoot, Fox wore Miaou's thong pants and a tight Balenciaga turtleneck and coat – but the fun didn't stop here. Ye had another "surprise" for her.
"I'm still in shock. Ye had an entire hotel suite full of clothes. It was every girl's dream come true. It felt like a real Cinderella moment. I don't know how he did it, or how he got all of it there in time. But I was so surprised," she told the magazine. "Like, who does things like this on a second date? Or any date!" she revealed.
Is Ye and Julia's "organic chemistry" the real thing?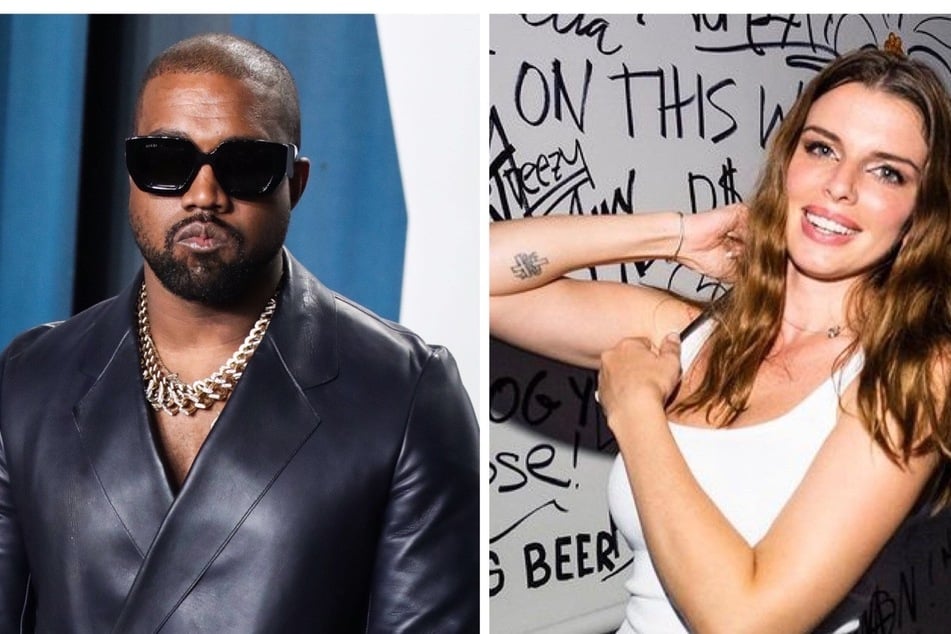 In the steamy pics, the Italian-American actor and the Hurricane artist play out their "chemistry" – in one shot Julia is seen straddling the rapper while he lies on the floor.
Other snaps show her being dressed by a stylist, who has entire racks to chose from. They include pieces from Diesel's Spring/Summer 22 runway collection from new creative director, Glenn Martens. Meanwhile, Ye dotes on her, applying the finishing touches.
"Everything with us has been so organic. I don't know where things are headed but if this is any indication of the future I'm loving the ride," Fox wrote.
The risqué shoot and her candid article all seem a bit soon, since the rapper is still in the middle of a complicated divorce from Kim Kardashian. It's quite the development, since the Donda artist spent the last few months of 2021 trying to win his ex-wife back, and even went as far as to public plea for her to "come back" to him.
What's more, Ye has only known Fox for a few days – which makes the entire thing a bit bizarre.
He has shared that fashion is "a language of love" for him, though, and it seems Julia is smitten with his luxurious displays of affection.
Does this mean that Ye is finally moving on with his life?
Cover photo: Collage: IMAGO/MediaPunch & APress