From TikTok to Broadway, everyone's getting in on the sea shanty trend!
Internet - This song and TikTok trend just keeps on giving. Nathan Evans posted a TikTok of him singing The Wellerman and the sea shanty has not only become a viral hit, it's also inspiring people everywhere to join in – even celebrities and famous muscians like Andrew Lloyd Weber!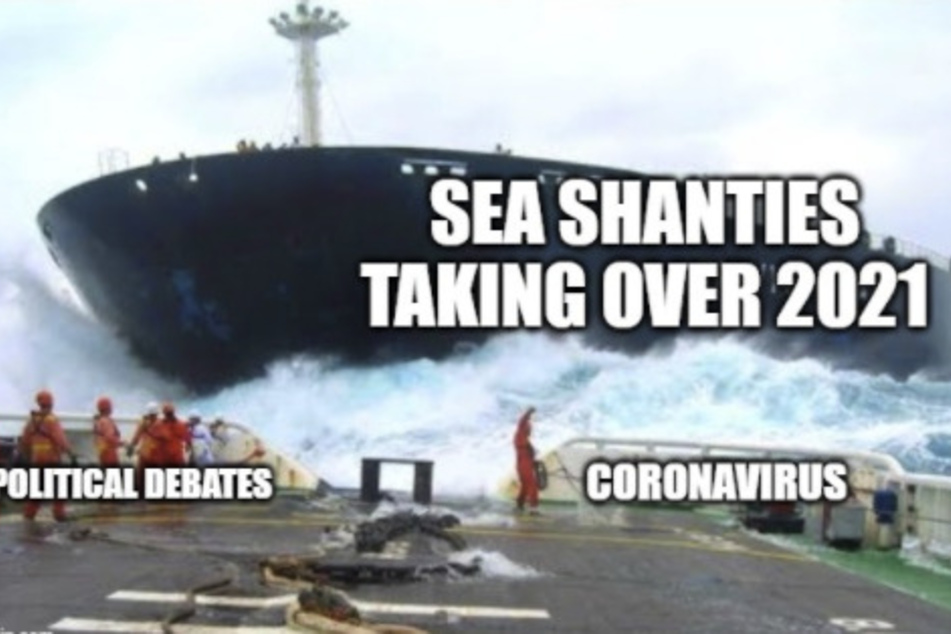 According to the New York Times, "One of the original purposes of the sea shanty was to create a sense of community and shared purpose." It's clear that Nathan's now world-famous rendition has done just that.
Nathan first posted a video of himself singing the song Soon May the Wellerman Come on December 27. Other musicians soon joined in and added layers of harmonies and instruments to his song.
Just three weeks later, not only has his video become a viral hit with over 7 million views, people are recording their own renditions as they sing along in cars and even on late night shows.
Vocalists, instrumentalists, and Kermit collaborate
Sea shanties were sung by sailors on ships and were designed to help them work in the right rhythm, especially if the sailors didn't all speak the same language.
Nathan Evans, the 26-year-old postman and aspiring musician from Scotland who started the trend, said that TikTok has helped stave off the boredom and claustrophobia of the last year.
The platform gave him a sense of community: "You can collaborate with other people and make friends so easily," he told The New York Times.
2021 Hailed by many as the year of the sea shanty
Nathan's song and its remixes have brought people across all different social media platforms together. Some Twitter users even hope that sea shanties will take up more attention than politics and the coronavirus.
And its not just amazing singers who have joined in on the collaborations. Steven Colbert is so excited about the trend that he wrote his own shanty, explaining that this is a trend he can finally understand.
Yesterday one world-famous composer Andrew Lyod Weber posted a TikTok video of him playing the piano to Nathan's video on Monday. Weber is best known for musicals like Cats and The Phantom of the Opera.
Nathan shared the video and expressed his surprise. "I'm speechless," he said.
The collaborations are endless, and it doesn't seem like they will stop anytime soon. So the question is which celebrity will be the next to bring us virtual cheerful tidings "of sugar and tea and rum."

Cover photo: screenshot/ TikTok @nathanevanss