New Xbox controller gets the Captain America treatment
New York, New York - Captain America's new twist with Anthony Mackie's Falcon sparked the idea for one of the most intriguing Xbox controllers money can buy.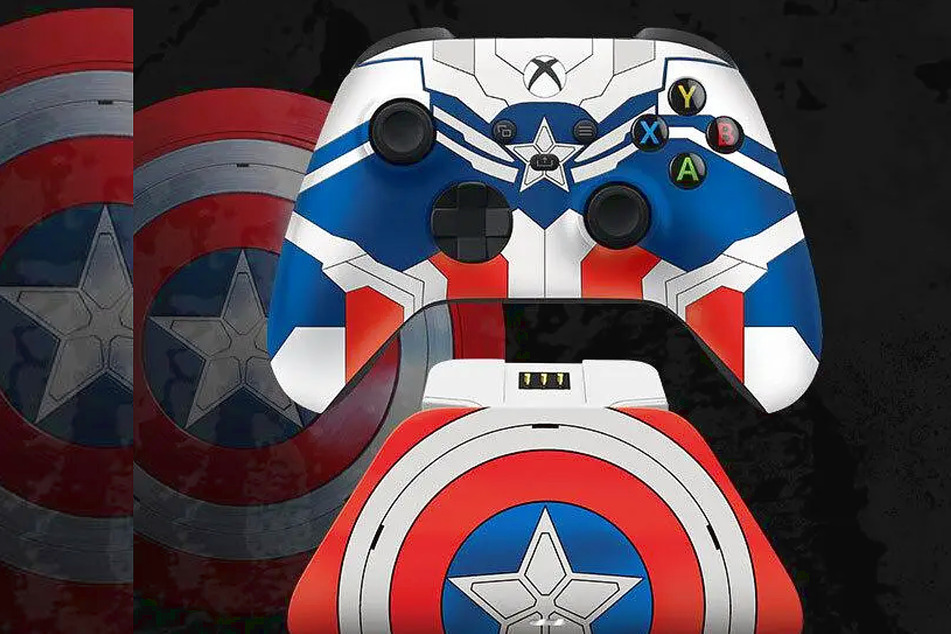 Meet the Limited Edition Captain America controller for your Xbox console, the latest unique controller from Razer.
The gaming PC company has teamed up with Marvel to make a stunning limited-edition wireless controller.
The new Cap controller, which delivers 12 hours of battery life on its rechargeable battery, is a stylish way to show off Marvel's new take on the classic hero.
And it comes with a matching charging dock, which, apart from topping up your controller's charge, looks fantastic.
The main controller itself draws design inspiration from Falcon's Captain America costume in Falcon and the Winter Soldier, and gives you a slick, eye-catching design.
The dock, meanwhile, resembles the original Cap's shield, which makes for an artistic nod to the fusion of new-school Captain America and old-school First Avenger.
Razer and Marvel's Xbox Controller is a solid entry
The Cap controller charges in three hours, and a little magnet insures that the controller always properly makes contact with the dock, too.

The only drawback is that without the dock, you have no other charging options, since the Cap controller is missing the USB-C port on the front.
Apart from that, Razer didn't mess with what works, keeping the heft of the controller the same, and only a slight ridge on the battery casing reminds you that this isn't a first-party piece of gaming hardware.

Cover photo: Razer