Summer Game Fest 2022 indie highlights: Puzzles, feels, and climate change
San Francisco, California - The Summer Game Fest gave indie gaming a massive spotlight this year, and we are here for it!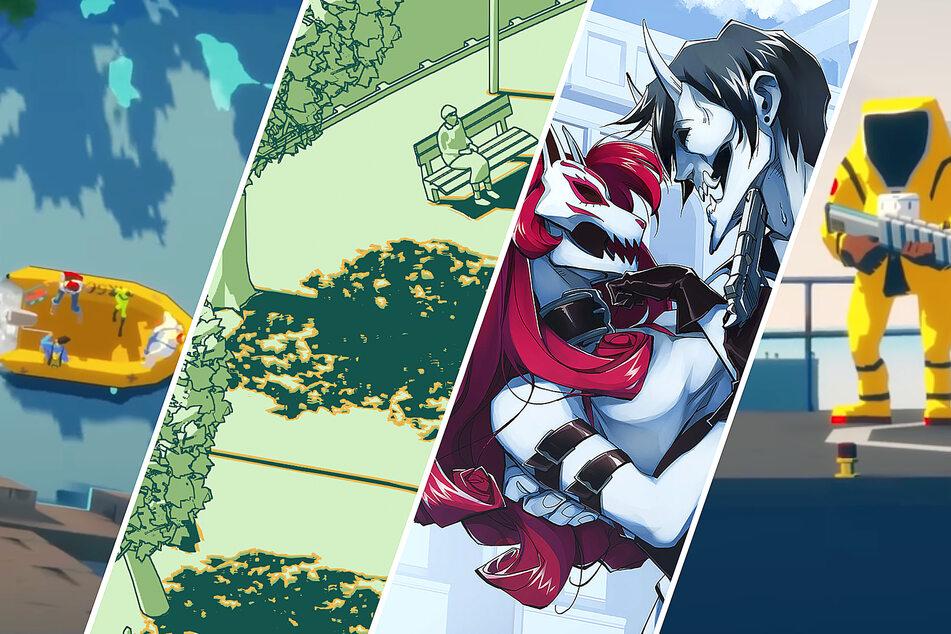 After the big trailers for high-budget titles at Thursday's streamed event, it was time for indie developers to take the digital stage and shine.
They sure did just that, with a cute and thought-provoking set of games that are sure to give you just as much to work with as any of the more established offerings.
From action, to brain-teasers and fascinating sims, the indie game slate was top-notch.
And in a significant twist, dev teams are starting to grapple with the climate crisis too, with some interesting takes on how to turn that heavy topic into a game.
Titles for the climate-conscious gamer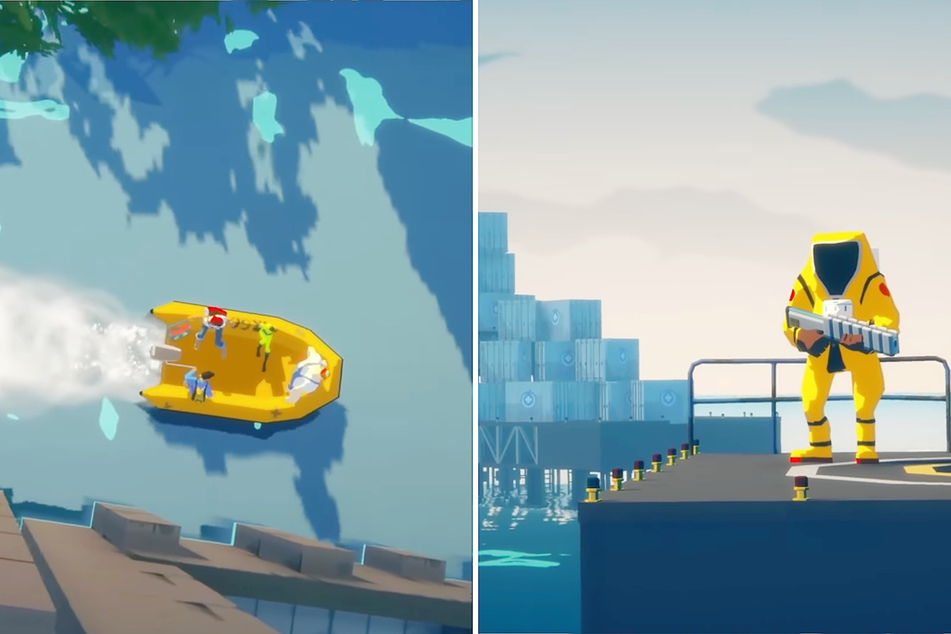 Highwater (December 2022)
This climate change game about survival is set in a world ravaged by sea-level rise.
You'll have to explore, find resources, and boat around between the remains of half-sunken cities with a group of survivors.
Naiad (End of 2022)

Naiad looks like a super cozy, chilled-out game about a river spirit. You'll float, swim, and dive in your river, learning new tricks from animal friends, and growing your hair in the sun.
The trailer also showed off how the dev team feature climate change and how human activity can pollute the environment.
Planet of Lana (2023)
Take a walk in this sidescrolling adventure with gorgeous artwork and dangerous robotic invaders.
But no adventure story would be complete without a cute animal companion. You've got a little alien creature that helps you solve puzzles and explore a world in search of your sister.
Indie action games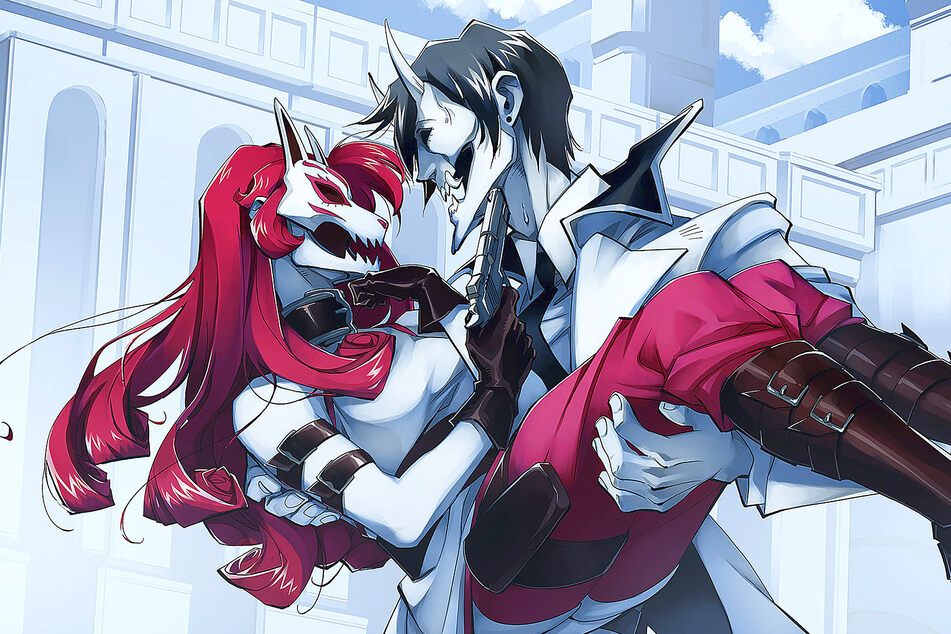 Neon White (June 16)
It's actually hard to evaluate Neon White. What even is the genre? The trailer calls it a "heavenly, singleplayer, card-based, speedrunning, FPS, for freaks, by freaks" game.
You're a demon pulled from Hell to go and take down other demons, in an action-packed, crazy ride, so the pitch is certainly effective.
SCHiM (TBA)
Alright Tunic, we've got a new contender for the most adorable game of the year.
It's called SCHiM, where you are a little shadow creature – representing "the soul and spirit of an object, thing, or living being," according to the makers – and end up trying to find the person you belong to.
Time Flies (2023)
"You are a fly. Life is short. Make the best of the time you have. Because we are all going to die."
This clever indie game takes the life expectancy of any country, turns it into seconds, and gives you that much time as a fly to buzz around. One year equals one second in the game, so if you choose the US, you get 77 seconds to fly around and complete a bucket list.
Time Flies sounds like the perfect title to play so you can reflect on what you still want to do with your life.
American Arcadia (TBA)
You play as Trevor, whose life is a TV show in a beautiful world.
That is, until things get dark, and you hurry to escape from a city that seems shiny and utopian on the outside but has a rotten core.
Indie puzzlers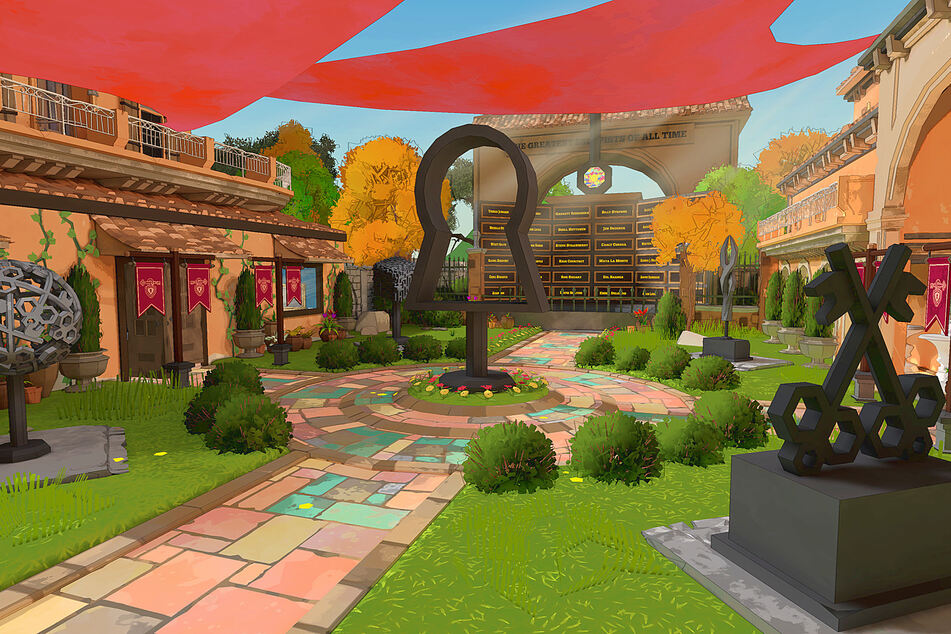 Escape Academy (July 14)
This is basically one giant escape room, where you'll have to solve puzzle after puzzle to prove yourself.
If you're good enough at getting out of head-scratching situations, you'll earn the title of Escape Artist.
Birth (Fall 2022)

This abstract and cute-looking puzzle game is about experiencing what it's like to move to a new city.
You play as someone who just started living alone in New York, and meet surreal neighbors who come with their own mysteries to solve.
Desta: The Memories Between (2022)
Desta is a turn-based strategy game all about dreams, memories, and relationships.
It's also meant to show you how to rebuild burnt bridges, and deal with regret – yet another sign of how comfortable indie developers are with integrating some pretty heavy themes.
How to say goodbye (2022)
This narrative puzzle game takes you on a spiritual journey as a pair of ghosts in limbo trying to make it to the other side.
You'll need to really flex those brain muscles, and get past evil spirits, all while enjoying a unique 2D puzzle system.
A Little to the Left (2022)
This is a puzzle game made for people with OCD. You'll tidy up around a house by sorting different objects, with basic matching puzzles that get abstract and deep faster than you can say "how do I do this?"
The cute factor gets cranked up a notch, too, with a cute cat companion who comes by and creates chaos.
Indie sims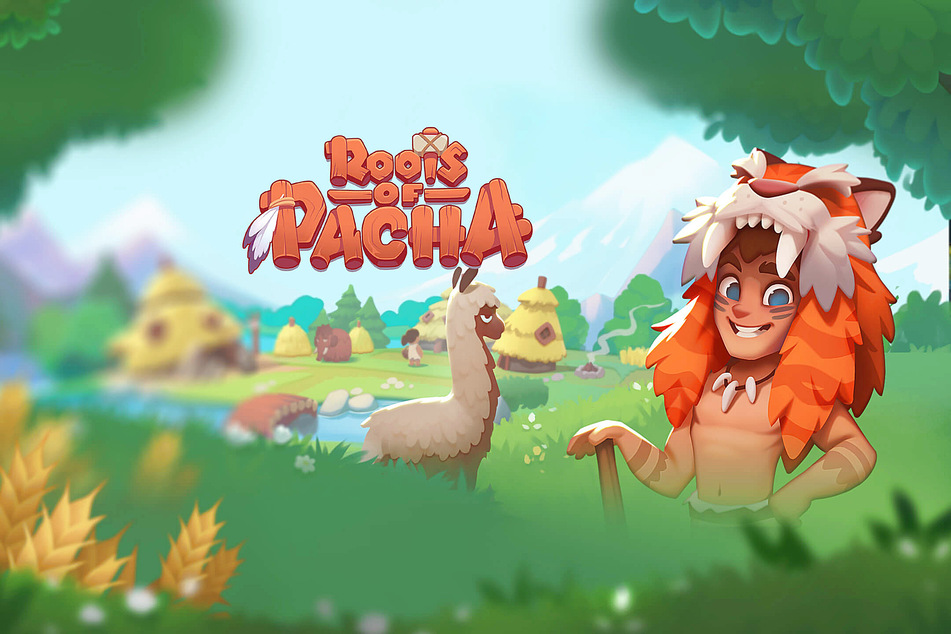 Roots of Pacha (2022)
Get back to the roots with this building and crafting sim based on First People's traditions. Build a village, farms, and thrive through the years playing solo or with friends.
The game is already available as a demo on Steam, so give it a whirl!
Bear and Breakfast (July 28)
We got the charming Cat Cafe Manager, now it's time for you to manage a Bed and Breakfast in this adorable-looking BNB sim.
Figure out room arrangements, micromanage your business, and go romp around the forest as a bear, but beware, there's danger out there!
Indie game devs tend to bring the heat, and their games go places that big studios don't dare. We're definitely stoked to see how the titles they showed off at the 2022 Summer Games Fest turn out.
Cover photo: Collage: Rogue Games/demagog studio, Extra Nice/Ewoud van der Werf, Little Flag Software/Ben Esposito