Grammy Awards 2023: Three tear-jerking moments from the show
Los Angeles, California - The 65th Annual Grammy Awards went off without a hitch, but a few moments from music's biggest night turned viewers into emotional wrecks for all the right reasons.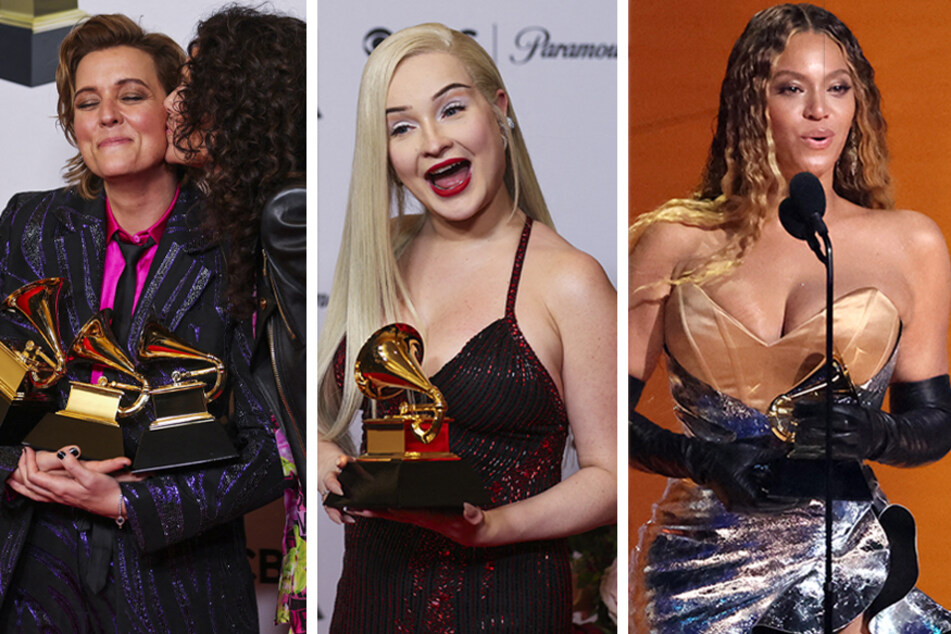 From Beyoncé making history and becoming the most-awarded artist in Grammy history with 32 awards to Harry Styles' surprising Album of the Year win, the 65th Grammys were perplexing and iconic, to say the least.
Throughout all the major wins and stand-out performances were various moments that tugged at viewers' heartstrings, and we're not mad about it.
It's not often that one watches an awards show in a fully-invested and cognizant state.
Yet, the 65th Grammys reportedly had 12.5 million music lovers' attention from the jump, and these three sentimental moments got everyone on their feels.
Brandi Carlile's performance intro from her wife and kids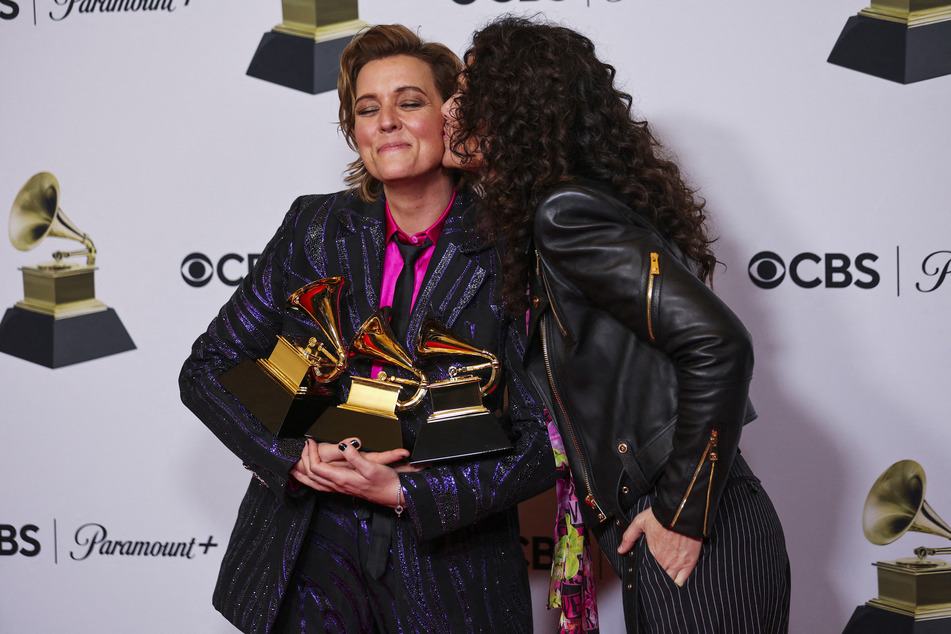 If you didn't know about Grammy winner Brandi Carlile before the 65th Grammys took place, you surely do now.
While much of the chatter on Twitter regarding her extraordinary performance related to many not knowing who the music icon was, our tear-jerking takeaway happened moments before Carlile's show-stopping performance even began.
At the 65th Grammys, performers were introduced by those who know them best, and for Carlile, that happened to be her wife of 10 years Catherine Shepherd and their two children.
As if the sentimental words spoken by Shepherd weren't enough, the sound of Carlile's daughters Evangeline and Elijah introducing their mom truly sent us over the edge with happy tears streaming down our cheeks.
Check out the sweet introduction below:
Beyoncé's heartfelt acceptance speech after making Grammy history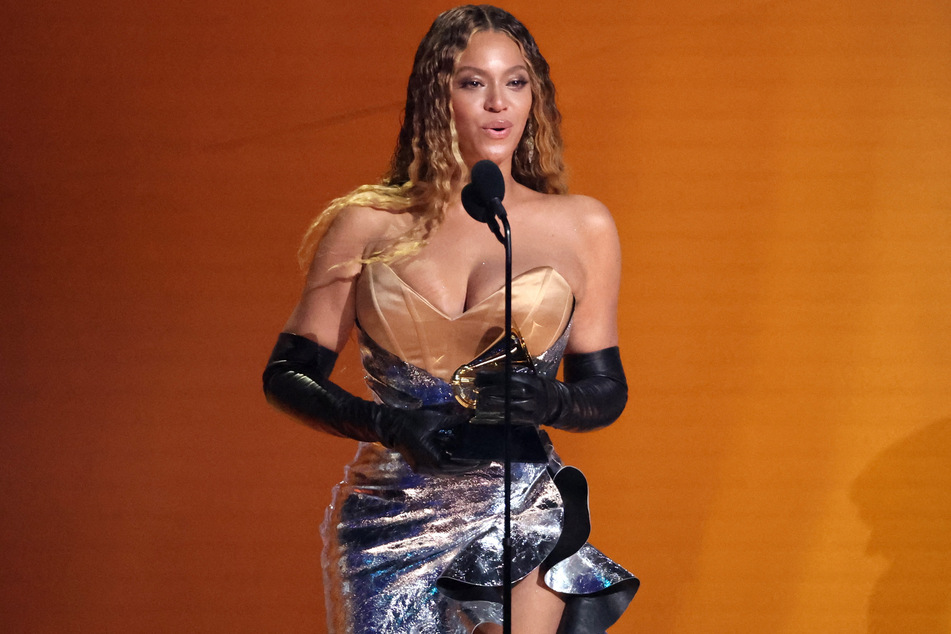 Emotional acceptance speeches are nothing new in the awards show world, and the Grammys are no exception. But something hit differently about Beyoncé's acceptance speech for Best Dance/Electronic Music Album.
Perhaps it was the vulnerability queen Bey portrayed as she teared up the moment she approached the mic to accept her Grammy, visibly impacted by her history-making feat.
Or maybe it was the sincerity in her voice as she graciously thanked her family, her "beautiful husband" Jay-Z, and the queer community for "your love and for inventing the genre" that her album Renaissance falls under.
Whatever it was, Beyoncé's emotional speech reminded us all that she is a human with real emotions, too, and for someone of her stature, it's an easy thing for the public to forget.
Kim Petras' award-winning, history-making moment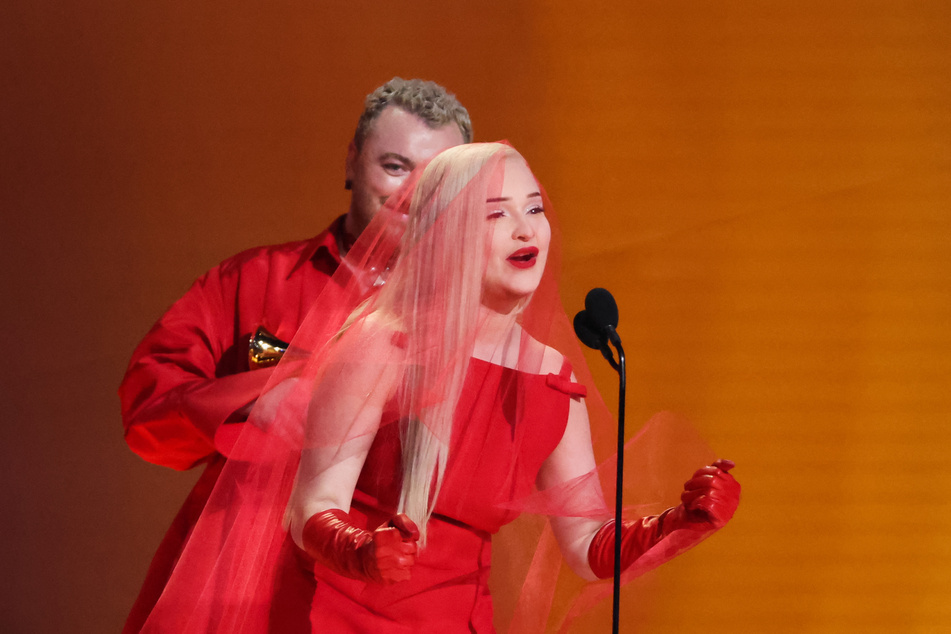 Before their pot-stirring performance of Unholy, Kim Petras and Sam Smith won the Grammy for Best Pop Duo/Group Performance for that very song.
Rather than taking turns and each giving acceptance speeches, Smith opted to let Petras take center stage: "Sam graciously wanted me to accept this award because I'm the first transgender woman to win this award."
She continued to shout out the trans community, thanking "all the incredible transgender legends before me who kicked these doors open for me so I could be here tonight."
Throughout their time on stage, Smith looked on adoringly as Petras continued to fearlessly thank her number one fan: her mom. "I grew up next to a highway in nowhere Germany, and my mother believed me that I was a girl. I wouldn't be here without her and her support," a visibly taken aback Petras said.
At this point in the pop star's speech, we were fully sobbing.
One day later, we're still living for their needle-moving Grammy win for a song that's been stuck in our heads since its TikTok-teaser days.

Cover photo: Collage: REUTERS