2023 Grammy Awards: Beyoncé reigns supreme on historic night
Los Angeles, California - Queen Bey sits alone atop the Grammys throne after making history at Sunday night's awards ceremony in Los Angeles!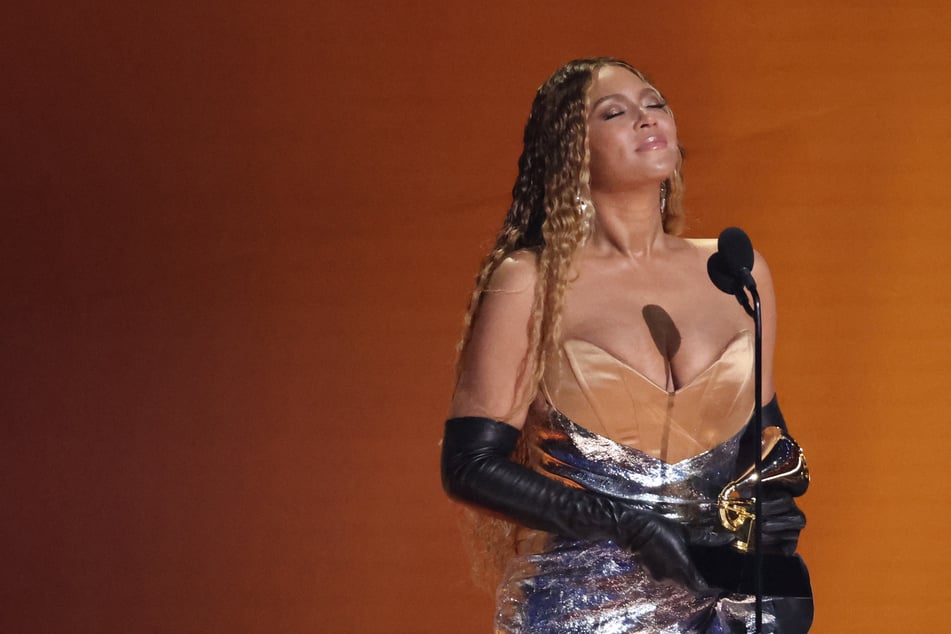 Beyoncé broke the all-time record Sunday with her 32nd career Grammys win, with the milestone honor coming in the best dance/electronic music album category for Renaissance.

"I'd like to thank my parents, my father, my mother, for loving me and pushing me," Beyoncé said during her acceptance speech. "I'd like to thank my beautiful husband, my beautiful three children who are at home watching. I'd like to thank the queer community for your love and for inventing the genre."
Beyoncé passed the late conductor Georg Solti, whose 31st Grammy came in 1998, months after his death.
The record-breaker was Beyoncé's fourth win of the day. Earlier in the ceremony, she tied Solti's longtime mark by winning best R&B song for Cuff It but didn't appear onstage to collect the trophy.
"The downside of hosting the Grammys in LA is the traffic. Beyoncé is on her way," said host Trevor Noah said, who later handed that trophy to Beyoncé at her seat.
Beyoncé entered the show leading all artists with nine nominations, including for album, record and song of the year. Her 88 nominations are tied with her husband, rapper Jay-Z, for the most ever.
Kim Petras makes Grammys history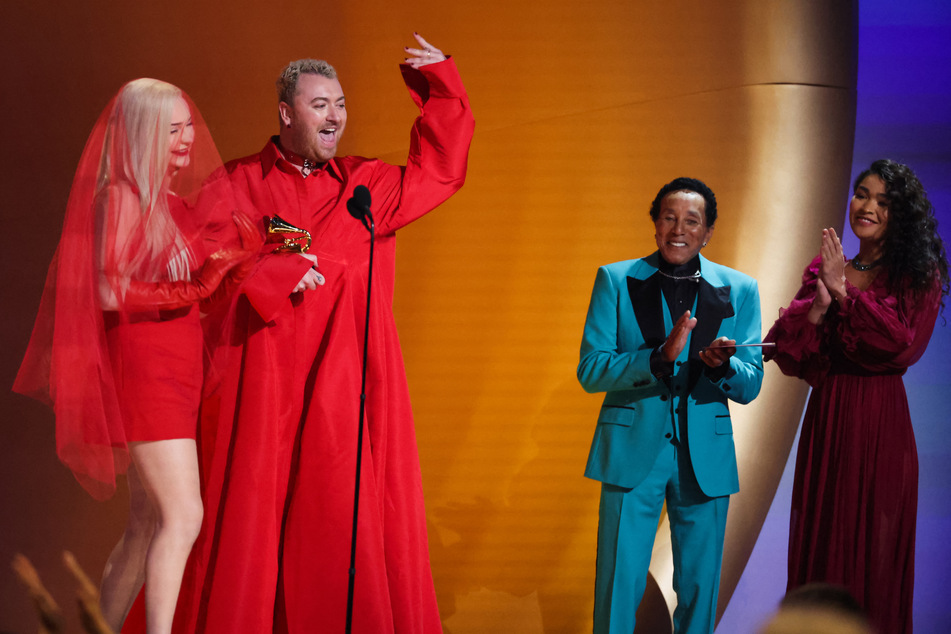 Bad Bunny got Sunday's ceremony off to a hopping start. The reggaeton rapper energized the audience with an opening performance of El Apagón and Después De La Playa that had Taylor Swift and Jack Harlow out of their seats and dancing along.
The Puerto Rican artist, who was Spotify's most-streamed artist in each of the last three years, later won best música urbana album for his chart-topping Un Verano Sin Ti.
"When you do things with love and passion, everything is easier," said the artist, whose real name is Benito Antonio Martínez Ocasio.
Un Verano Sin Ti was a finalist as well for album of the year, making it the first Spanish-language project to be nominated in the category.
Also making history was Kim Petras, who won best pop duo/group performance with Sam Smith for their hit Unholy.
"Sam graciously wanted me to accept this award because I'm the first transgender woman to win this award," Petras said, before calling her late friend, Sophie, an inspiration and thanking Madonna for supporting the LGBTQ community.
"I grew up next to a highway in nowhere, Germany, and my mother believed me that I was a girl," Petras said. "I wouldn't be here without her and her support."
Viola Davis gets the EGOT, Lizzo wins record of the year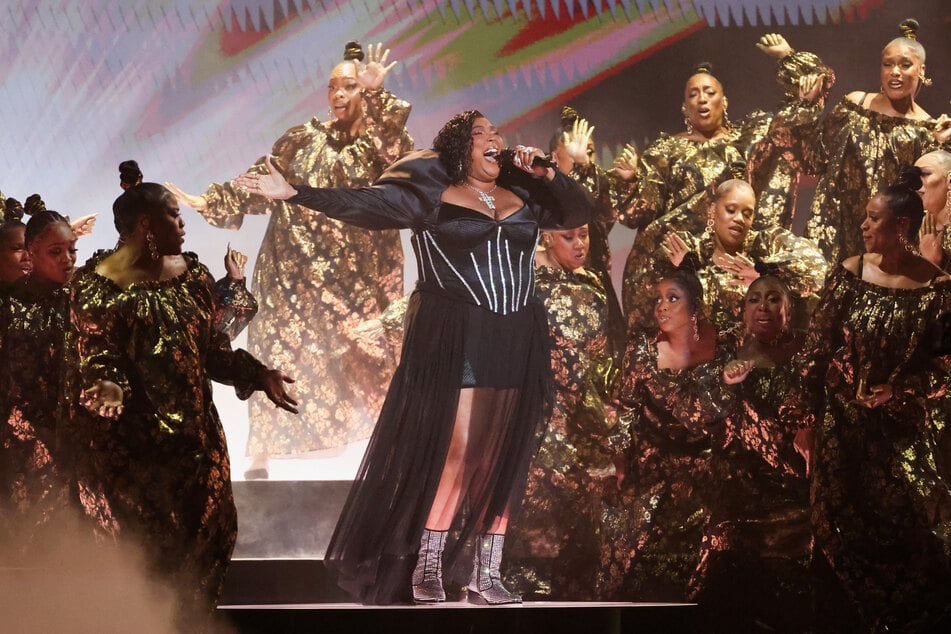 Viola Davis, meanwhile, won her first career Grammy, making her the 18th person to achieve EGOT status as the recipient of an Emmy, Grammy, Oscar, and Tony. Her win came in the best audio book, narration and storytelling recording category for her 2022 memoir, Finding Me.
"I wrote this book to honor the 6-year-old Viola, to honor her, her life, her joy, her trauma, everything," Davis said during an acceptance speech. "It has just been such a journey."
Davis is the first person to reach the EGOT milestone since Jennifer Hudson in 2021. Rita Moreno, John Legend, Mel Brooks, Whoopi Goldberg, and Andrew Lloyd Webber are among the other EGOT recipients.
Kendrick Lamar won best rap song and best rap performance for The Heart Part 5 and best rap album for Mr. Morale & the Big Steppers. His six wins in the best rap performance category are the most ever.
Like Beyoncé, Lamar was nominated for album, record, and song of the year. Adele, Lizzo, and Harry Styles also received nominations in all three categories.
Styles won best pop vocal album for Harry's House, then performed later in the ceremony. Brandi Carlile also put on a show, as did Lizzo, whose acceptance speech after winning the record of the year honor for About Damn Time made waves on the internet.
Carlile – whose previous six Grammy wins came in country, American roots and Americana categories – won best rock song and best rock performance for Broken Horses.
"It's rock 'n' roll, man," said Carlile, who co-wrote the song with her bandmates Phil and Tim Hanseroth. "I cannot tell you how much this means to us. We're born and raised in Seattle. When I met these guys 22 years ago we decided to get into a band."
Carlile also won best Americana album for In These Silent Days, which was nominated as well for album of the year.
Cover photo: REUTERS