Austin couple holds front porch live music show for neighborhood
Austin, Texas - An Austin couple vowed to keep the music alive while in lockdown by performing songs from their front porch.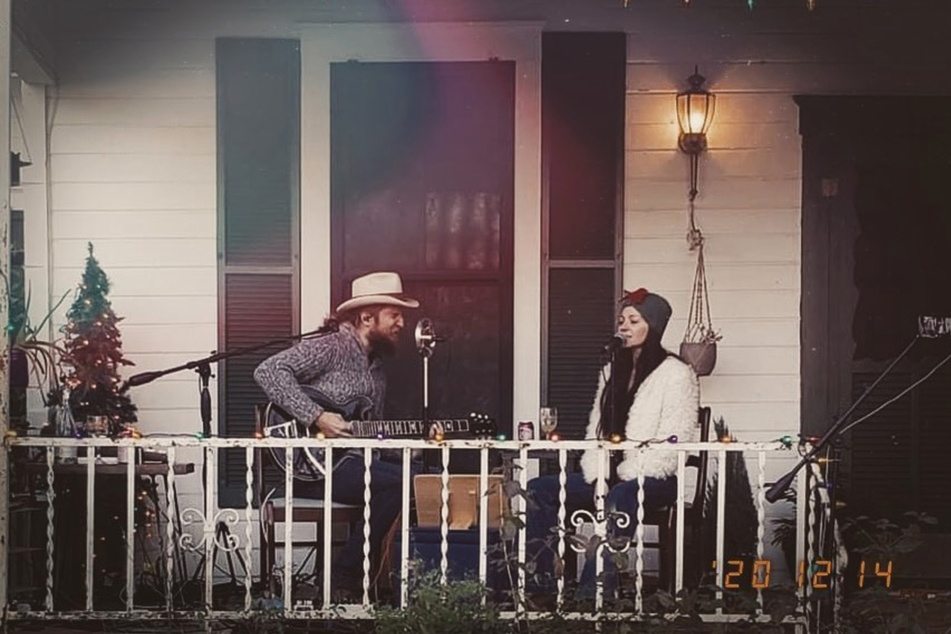 Cabin fever is easier to ward off when you've got live music right around the corner. That's what Austin locals Nick and Paige DeChausse of The Reverent Few hope for, at least.

The couple held a live stream each Sunday from inside their home for several months before moving the gig out onto their front porch. This transitioned ended up making a huge difference for their neighbors, who got to come out and enjoy the music from the front yard.
When you've spent months on end staring at the four walls of your home or watching live concerts through a screen, the opportunity to safely get out of the house and experience a bit of the real thing is priceless.
There was still a and the mass movement to digitize pretty much every aspect of life as we've known it, the band created a Venmo account dedicated to tips. Whether you're enjoying the calming nature of their harmonious performances in the flesh or virtually on their Facebook page, you can support and show them some love.
The logistical future of live music may be up in the air, but as Nick constantly reminded listeners during their last performance, it's that now, "there are no rules." Anything goes, and as long as people can consume the magic that is live music in some way, Austin's vibrant music scene will live another day.
The Reverent Few perform live from their porch or on a live stream every Sunday afternoon at 3 PM.
Cover photo: Screenshot/Facebook/thereverentfew