BTS' amazing cover of Fix You brings viewers to tears and gets thumbs up from Coldplay
Los Angeles, California - BTS has gone down in history as the first Korean band to headline MTV Unplugged on Tuesday. To honor the night, the K-pop performers sneaked in a heart-stirring cover of Fix You that left Coldplay themselves in awe.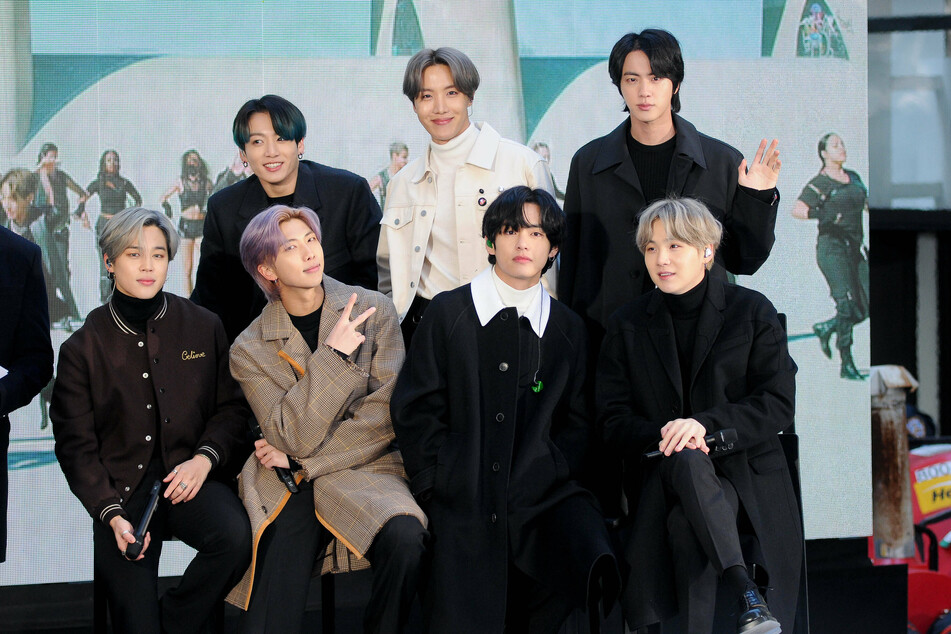 BTS is back! And it seems like their ARMY and non-fans alike can't get enough of the K-pop sensation, as their MTV unplugged performances continue to trend all over social media.
During broadcast from Seoul, South Korea the magnificent seven – Jin, Suga, J-Hope, RM, Jimin, V and Jungkook – performed their hit Telepathy live for the first time, along with Blue & Grey .
But on top of introducing their new album BE, the boys slipped in a special surprise with their own rendition of Coldplay's famous 2005 track Fix You.
Seated on stools in somber lighting, Jimin said they chose Fix You because it gave them comfort. "So we wanted to prepare this cover to comfort you as well," he explained.
As their heartfelt cover did rounds, topping YouTube charts in the US and worldwide, Coldplay were quick to reach out to the talented boy band.
On Wednesday, the Brits shared a link to the MTV Unplugged performance on their Twitter, writing "아름다운" which means "beautiful" in Korean, and signing off the post with "Love c, g, w & j," in reference to the band members' initials.
Watch BTS' cover of Fix You here:
Coldplay's reaction: "Beautiful"
ARMY and random users alike echoed this sentiment, and even skeptics of K-pop agreed BTS did something special Tuesday night.
"I'm fixed," one commented, and 46,000 YouTube viewers agreed.
"I will never get tired of listening to this," another one chimed in.
Many others said the song gave them hope in otherwise somber times of the pandemic.
Meanwhile, Coldplay has every reason to send their love to BTS, as their cover has skyrocketed sales of Coldplay's 2005 hit, making it the British band's best-selling song on all digital platforms at the moment.
Cover photo: IMAGO / ZUMA Wire